Sarkar 3 is your first release of 2017. What makes Subhash Nagre so powerful as to be the only character of yours to be seen in three films?
Gosh .. !! I had not realised this, but thank you for bringing it up. Where there is continuity, there shall be desire to revert. You succeed in one vocation, you continue with it. Your create a team, it wins a series, a game, you continue with it. You build a happy association; you nurture and harvest it again. Sarkar was a success, but I doubt very much whether Sarkar Raj was prompted keeping the success factor in mind. It was done more for the continuation of the story, from where it was left off in Sarkar.
So you feel the story has enough steam to see it to a third part?
The character, the circumstance and the environ of the story of Sarkar has been alluring. It has begged desire to revert and to continue. It's like those bedtime stories that your mother narrated when putting you to bed to sleep. They all started with 'ek tha Raja, ek thi Rani ..' , and then invariably they would doze off and we the young were wide -eyed and anxiously questioning ..'Phir … phir kya hua ..?' Sarkar's narration has invoked similar questioning at the end of each sequel. Sarkar 3 therefore is a natural revert to that childlike question, at the end of the previous film.
The name 'Sarkar' evokes a sense of awe and fear?
In my very limited opinion
Sarkar
is not just another name. '
Sarkar
ek soch hai', it is a condition, a reality, a state, an order. A condition state and order, that exists in every home.
Sarkar
is authority, governance, politics, not just in its much renowned truest self, but one that reflects its meaning in everyday life, more so in a domestic application. Each individual is a human. He or she may have the benefit of power through political process, in a country, but these individuals have a domestic life as well. And this is what has intrigued me. Does individual domestic circumstance influence in any manner, decisions that are taken by such individuals for State, Country and? Decisions, that could affect a billion people and their lives?!

So you see Sarkar as a metaphor?
There is a Sarkar in every home, one that guides, takes decisions, masters and commands either servility or compassion. Who rides favour with the Master, who questions, who poisons their countenance to what end, are some of the several obligations that these heads face each moment. What goes on within the closed walls and drawn curtains and for what reason, is complex and many a time unknown to the outside world. It's a politics of a different kind, often referred to as 'Palace Politics'. Derived presumably from the era of Kings and courts and Emperors with their inner coteries and subsequent intrigues, today, every home is a 'palace' and every home has its 'politics', the nature of which is guided and abetted by the 'politics' it conducts !
What makes your character Subhash Nagre so imposing?
There is a Subhash Nagre in every home and that is why he becomes such a versatile, vulnerable yet respected and an acceptable character. Subhash Nagre is powerful not just by the presence of his conduct, to behave in a manner that he believes is right… 'Mujhe jo sahi lagta hai main karta hoon'. But because he commands a system that has existed from time immemorial. The power of that depiction is dynamic and most attractive and loved. Negativity sells, but when you make it credible and right, it endears even more. It's tough to pull something such as this in film and story. But RGV and his conviction of the character, has succeeded in doing so. Which is why it attracts continuity…and my unquestioned association!
Having played the character twice before, how easy was it for you to recapture inner life of this politician-gangster?
I have reservations about the way you express the character – 'politician-gangster' – of Subhash Nagre in this particular question. I hope I am wrong, but to me it breathes, vicious negativity. Politics compels you to take a stand, a stand that attracts disagreement and debate. Not all are expected to toe your thought or vision, but those that do become your 'party' of part of your 'gang'. In normal terms 'gangster' invites crime, terror and all that is violent and against social and moral norms. But would you address all such 'gang' partners, or what you notify as a 'gangster', to only be defying moral and social norms?
But your character in Sarkar does break many laws?
The British Raj identified freedom fighters as 'violent gangsters' and hung them. Daku Maan Singh and Veerappan were revered by the locals they served and looked after. Their means may have been wrong, but to them their act was right and for their own reasons – legal constitutionality notwithstanding. Once that is understood, the act of performing is eased out by the concept devised by the director and the writer. My professional conviction is guided and operated by the Director and in turn the Writer. They have already 'recaptured' it in their initial discussions. I merely attempt to enumerate their final discussion and design it on film.

Ram Gopal Varma is a very strange filmmaker, if for no other reason than the inconsistency of his output. Having done so many films with him. how would you describe your working relationship with this director?
You are so right – inconsistency is indeed 'strange'. It is 'strange' because
consistency
is downright boring and static – for some. Not all, but for some. If one were to 'consistently' wear black, how would they ever discover the presence or the beauty of an alternative colour? Whether they like that range of difference is another matter, but deprived of it would be, to them, discomforting. RGV is inconsistent because he is a restless creative mind, willing and deliberating continuously, to search valuable seed through his 'outputs'. To have made me a part of that desire is a privilege for me. It challenged me, provoked me – a condition, I am absolutely convinced, every creative artist pleads for.
RGV's 'inconsistency' may not have given him the desired results he expected, but which artist, maker, producer, director has been able to achieve consistent box office success. Has that stopped us from admiring and applauding their efforts? Every 'inconsistent' offer that RGV included me in, found me striving to live up to his vision. They have all been exercises of great learning. Positive learning.
So you approve of and admire Ramu's inconsistency?
Stanley Kubrik, cited as one of the most influential Directors in cinematic history has had the most diverse and 'inconsistent' temperament in his choice of films. From the iconic and revolutionary '2001 Space Odyssey' made in the 60's, to a period film, to The Shining, Clockwork Orange, Dr Strangelove is the genius of an inconsistent Director. Inconsistency has ridden with the more recent creators too. Spielberg shifted from an extra terrestrial experience to the Holocaust. Would you call that inconsistency questionable??! Yes .. 'inconsistency' is 'strange' !!
Ramu has gone on record to say he regrets doing all the films he has done with you except the Sarkar franchise. Your comments please?
This defeats the argument of the previous response. He is wrong. I wouldn't mind being part of his further regrets!
Abhishek was with you in the first two Sarkar films. Did you miss his presence in the third film?
This is an obscure question! Abhishek's character dies in Sarkar 2! How can he be present in Sarkar 3! The Sarkar films have differing circumstances and stories around them. But the family is the same.
Click HERE to read the original article.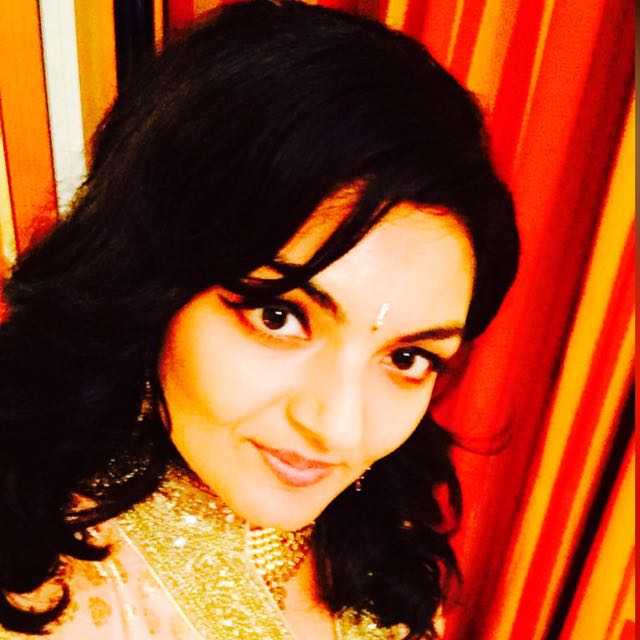 Vote for Shikha Dhingra For Mrs South Asia Canada 2017 by liking her Facebook page.


Loading ...