This article was last updated on April 16, 2022
Canada:

Oye! Times readers Get FREE $30 to spend on Amazon, Walmart…
USA:

Oye! Times readers Get FREE $30 to spend on Amazon, Walmart…

She is a rare artiste who stands for freedom of expression of one and all. She stood like a rock with Taslima Nasreen when Muslim fundamentalists attacked her. She was one of the prominent torch bearers of the nationwide 'Not In My Name' campaign against frequent mob lynchings. Shabana Azmi, in a no holds barred conversation with Bollywood Hungama's Faridoon Shahryar during the 'IIFA Weekend' in New York, spoke her mind on what makes her next film The Black Prince truly special. She also spoke about the recent phenomenon of wide spread carnage and blossoming of lies with malicious intent. Besides that, she also shed light on her upbringing and how important were the influence of her august parents and their illustrious friends had on her during her growing years.
Shabana ji, how was the experience of working on The Black Prince?
It is very important that this is a lost chapter in Indian history and it's important that the light shines on it. It is the story of Dileep Singh, son of Maharaja Ranjit Singh, who was taken away at the age of five by the British and raised as a Christian. He was converted to Christianity and he was Queen Victoria's favourite person. She called him 'The Black Prince' and he was given away to the British. At the age of 25, he said he wanted to meet his birth mother who is Rani Jinda, whose part I play. When you first see her in the film, she is in dire straits with the her husband has died, her kingdom has died, her kingdom has been taken from her, her son has been taken from her and you feel that here is a woman who is in really sad circumstances but you discover that in spite of all her adversity, she is a very feisty person. She has come here with one mission which is to tell her son Dileep Singh that this is not your reality, you are not Christian, you are actually the heir to Ranjeet Singh… you are a Maharaja and you need to go back and reclaim your empire. So, it is a role that has a lot of emotional and powerful scenes, but it also has some very funny scenes. This scene particularly with Queen Victoria, where Victoria calls her for tea and she looks at the cup and she says in Punjabi that isn't this cup that you stole from us? And Victoria says I don't know what she is saying and her son intervenes and says that she is saying that the tea is very good. But Victoria knows that she is saying something naughty, so there are some very lovely scenes in it.
The title The Black Prince may be construed as racist. Don't you think so?
It is not racist at all. That's what Victoria called him out of love; it is not racist at all. In fact, he takes on the entire British Empire and she gets him back to reclaiming his identity.
You are an amalgamation of various cultures. When you introduced A.R. Rahman at 'IIFA Rocks' in New Jersey and the sakheel Urdu jo aapne boli, madda jo aapne bola, people who understand Urdu would love to hear that. How important is the cultural closeness you have had with various people. You have grown up with people who have been very rich culturally and how did it help you become rich culturally?
I think I am extremely fortunate that I was born to the parents that I was born. My father Kaifi Azmi had been such a respected Urdu poet, lyricist and involved in Hindi cinema and my mother Shaukat Kaifi being such a respected stage artist, both of who believed that art should be used as an instrument for social change. When we were kids, we did not have any worldly comforts, we lived in a very modest home, and yet we had people like Firakh Gorakhpuri, Josh Malihabadi, Begum Akhtar, Faiz Ahmed Faiz at our house. Also, we had Majrooh Sultanpuri, Sardar Jaffrey, Sahir Ludhianvi all these people coming in and out of the house. Then you had people like Sanjeev Kumar, Balraj Sahni… you know our gates were open to all artists so I think that is very good grounds for making a culturally rich celebration of pluralistic India, celebrating composite culture and this was a ritual started by my Father Kaifi Azmi where we celebrated all festivals with great grandeur. Holi, Diwali, Eid, Christmas. So, for me, my culture is my composite culture, the Ganga-Jamuni tehzeeb. Also, for me because I come from a family of writers, language is a very important vehicle with which we carry culture forward. I am very proud of the Urdu language and I used to be very happy about the fact that Hindi cinema was actually the custodian of Urdu, because if you see the films that were made in the past, the kind of language, the kind of Hindustani that was used, was beautiful. Today, it is all getting completely lost. And I appreciate that language will also move ahead with times. But what is very sad is that today you lost completely the turn of phrase, the proverb, anything that makes language beautiful has been stripped down and you just have it as a means of communication even the spellings now are not respected. I feel bad about that and I feel that the only way we can take it forward is if that's the language we speak and if that's the language we teach our children.

You spoke about the social change and you have been very instrumental in that and recently you were a part of the 'Not In My Name' campaign. It was wonderful to see you at Carter Road in spite of the rain. But, you also came across some strange criticism from people who a few years back were well meaning in their own right. Does it bother you that secularism and composite culture are being questioned? Gandhiji's principles and Nehruvian socialism, which a lot of people grew up on, that its being totally trashed upon.
There is a culture of making anything that is vaguely critical of the state seem anti national and there is a concerted effort to do that and the fact is that we cannot buy into that because any concept of nationalism cannot be monolithic, it has to be pluralistic and when you criticize the state for something, it is because you love your country, so you can't buy into that, you have to put yourself out there. They have trolls; the whole purpose of trolls is to silence you. If you react to them, then you are playing their game. You have to do what you believe in. You have to know that the success of 'Not In My Name' was because it was not organized by any Political party, it was organized by people though WhatsApp and social media and the fact that it happened all over India and the fact that it got a response from the Prime Minister the very next day that this is not to be tolerated which is good. But the thing is that we want to see action, we want to see that the people who have indulged in mob-lynching are also punished and they are booked only then can it stop.
Madhur Bhandarkar's Indu Sarkar is facing some issues in terms of it being based on emergency as their event in Pune was vandalized by Congress workers. Any kind of expression, if it is throttled, does it bother you?
Of course… and the principle can only be tested, the principle of free speech can only be tested when you apply it to causes you do not agree to, so everybody has a right to express themselves in a democratic space. Dissent is a democratic right, what is the form of the dissent, if it leads to vandalism against anybody and it is a law and order problem and the state should deal with it very firmly. And I have always said that all forms of fundamentalism are to be condemned, whether it is Hindu or Muslim or Christian or Sikh. Fundamentalists are each other's best friends and they have to be equally denounced. There is an active attempt to spread carnage and lies. I spoke in the House of Lords in March where I said that when they asked 'Are there problems with minorities?' I said there are problems with minorities, with Muslims, with women, with Dalits and all of that but the important thing to recognize is there is a very strong resistance by civil society and as a Muslim I have a space and stake in aspiring to be the President of India, because I have the safety of being a Muslim in a democracy and in that I celebrate its strength, nothing can be clearer than this, uska hi out of context nikale yeh banaya ki Shabana Azmi says that Muslims are not safe in India, complete lies! And they made it like a title so it looked like I gave an interview to a magazine, it was fictitious completely so currently because my speech is there on social media. Anybody can pick it up and read it and actually watch it. I say that you are all liars just stop this because their purpose is to only use lies to disenfranchise and to spread carnage, you cannot be affected by it.
You are someone who supported Taslima Nareen through and through and you faced the ire of Muslim fundamentalist groups as well…
But, the fact that both I and Javed (Akhtar) saahab have faced the wrath of Muslim fundamentalists and Hindu fundamentalists, that is proof enough of our secular credentials.
Click HERE to read the original article.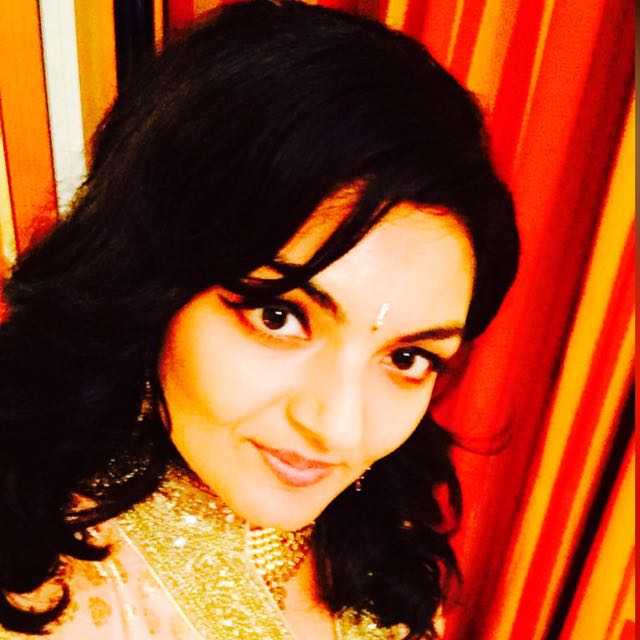 Vote for Shikha Dhingra For Mrs South Asia Canada 2017 by liking her Facebook page.

You can publish this article on your website as long as you provide a link back to this page.
You can publish this article on your website as long as you provide a link back to this page.