Miss India trainer Sabira Merchant recently spoke to a leading daily wherein she described about the journey of Priyanka Chopra. Many would be aware that the actress, who is now an international star, started her journey in the entertainment industry as a beauty pageant winner. Not only did she win the coveted title of Miss India but she went on to become Miss World in the year 2000. Sabira Merchant, who has trained several females for the pageants, described about what made Priyanka Chopra.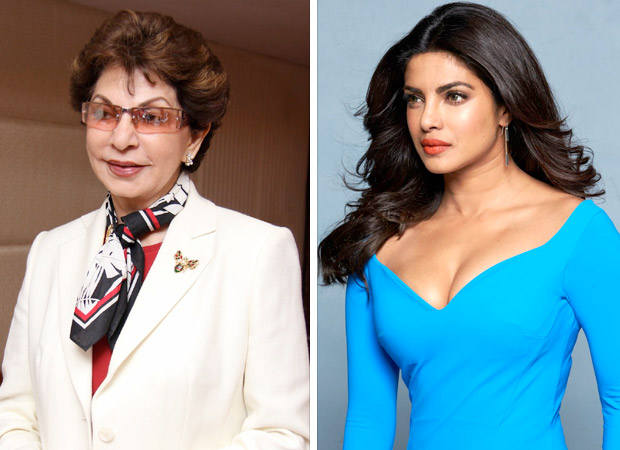 The first thing that Sabira pointed out was that Priyanka Chopra came to the pageant with an American accent. Well, she couldn't help it considering that she did her schooling from the U.S. Sabira added that the accent was quite honest because of her living in the US and she was in the country at a very impressionable age.
At the same time, she went on to describe about how challenging it was to remove the accent. Since Priyanka Chopra was appearing as a contestant from India, Sabira was sure that her American accent wouldn't be accepted. She maintained that Priyanka had a sort of a nasal twang and it may have made her sound like a Yankee person. Her attempt was to at least have Priyanka speak in global English if not an Indian accent.
However, Sabira was quick to point out that Priyanka Chopra was always a hardworking woman. It was her childlike curiosity and enthusiasm that left Merchant impressed so much that she still recollects, the now superstar in that manner. Reminiscing about one such incident Sabira revealed that Priyanka once followed her to SNDT University where she was teaching, to ask her questions. Despite saying that the work for the day was done, Priyanka wouldn't stop at it and constantly strived on improving herself.
Comparing Priyanka Chopra with the other winner of the same beauty pageant, Lara Dutta, Merchant stated that the Chopra girl was a tad bit childlike. And why wouldn't she be? After all she was all of 17 whereas Lara Dutta was matured since she was 21.
Here's another incident where Shah Rukh Khan questioned Priyanka Chopra about how would she rather like to marry. In fact, we even came across this old YouTube video where the actor is giving her choice between a cricketer, a businessman and a film star. Adding to it were his witty punchlines and this is how Priyanka Chopra responded to the same:
Also Read: CUTE! Priyanka Chopra had this little Khan boy for company in New York
Click HERE to read more and view the original source of this article.


Loading ...