Salman Khan's Race 3 has almost ended its run at the Box-Office with final collections falling in the range of Rs. 170 crore, thereby entailing a distributor share in India of approximately Rs. 85 crore. The action thriller was distributed by Salman Khan or Ramesh Taurani in almost major territories in India like Mumbai, Delhi, U.P and East Punjab, due to which the film was not a loss-making preposition at these places.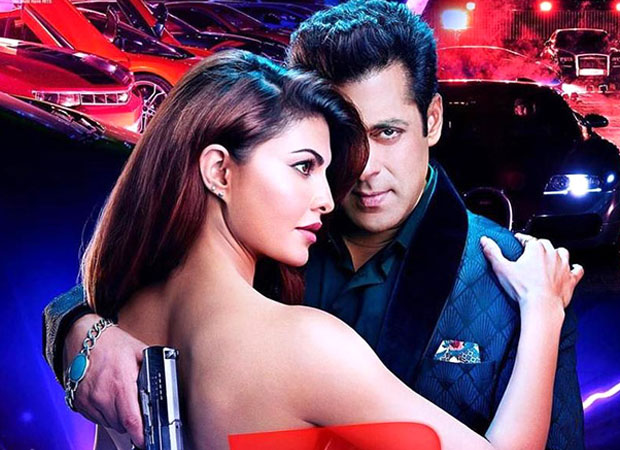 However, the film was sold on MG at other markets and the same has resulted in an accumulated loss of Rs. 20 crore to the individual distributors. Self-distribution by Salman Khan and Ramesh Taurani proved to be a blessing in disguise, because had they sold the film outright to any studio for a lump-sum consideration, the studio would have burnt their fingers. Talking from the producers' point of view, Race 3 has been a money spinner for both Salman Khan and Ramesh Taurani. The producers recovered a major portion of their entire investment from non-theatrical revenue and revenues from the theatrical source just increased their table profit.
According to unconfirmed sources, the film was mounted on a budget of Rs. 130 crore (Including PnP of Rs. 20 crore), and the makers received Rs 80 crores from the sale of satellite and digital rights. It is Salman Khan's star-power that helped the film fetch such a humongous deal from several networks and made the film a profitable venture. Apart from that, the producers received approx. Rs. 40 crore as rebate from the U.A.E Government as a major chunk of film was shot in Abu Dhabi.
Being the distributors at Mumbai, Delhi, UP and East Punjab circuit, Khan and Taurani got a share of approximately Rs. 40 crore, and on the flip side got approximately Rs 65 crore from outright sale of rights to individual distributors. Therefore, the overall table profits for the producers are approximately Rs. 100 crores, whereas Distributors lost amount close to Rs. 20 crore.
This is a conflicting situation to allot a verdict to the film as one party has entailed losses; whereas other party has earned profits. In the good old days, films wherein distributors lost money were termed flops, but in a liberalized environment, such films are termed as average grossers. Here's what the trade analysts have to say about the conflicting situation of distributors losing money and producers making profits:
Trade analyst Amod Mehra believes that although the film is a success for its producers, distributors losing money isn't an ideal scenario. "See today as far as the producers are concerned motion films these days are a success. But when you sell the film, you have to take into consideration the money the distributors make. If they don't make money then the film is a flop. In case of Race 3 Salman Khan made 100, 200 or 300 crore whatever he wants to say, but he has sold the film at a very heavy price and those who have brought the film will lose at least 30-40%. In fact, even now after exaggeration the figures of Rs. 170 cr, the distributors will get only half of that which is Rs. 70-85 cr, and if they have sold all India it for Rs. 110-120 cr, and the film doesn't make 240 cr the distributors will have obviously lost money. As for distribution of Race 3, Salim Khan has CI (Central India) he has someone there who handles the distribution, while Mumbai, Delhi, and Punjab were acquired by Reliance on advance payment and not on an MG (Minimum Guarantee) but still have not made money. One time they did it because Salman's father had committed it out of emotion. Now nobody is going to do that. Distributors might approach Salman but then it depends on him whether he wants to return the money or not, but I don't think he will return any money. Because once you start to give money back, then you cannot go ahead and say the film is a hit. Right now they are just trying to whitewash it by saying it earned 200 cr worldwide and it has made money," said Mehra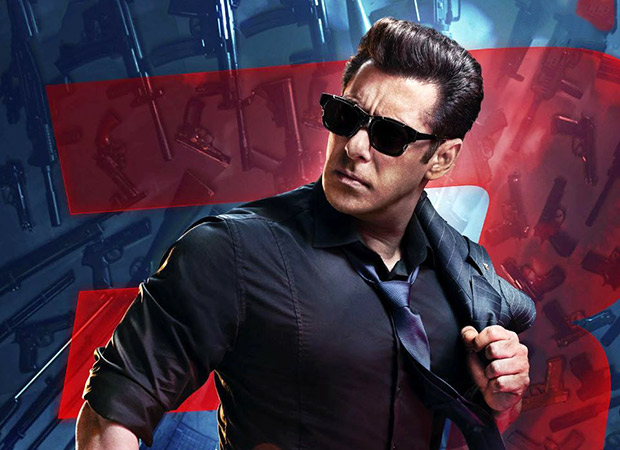 Komal Nahta reveals that Race 3 is a losing film for the distributors, as they would lose around 20% of their investment. "Race 3 has not performed well. From the box office point of view Race 3 is a losing film, in fact quite a losing film, but for the producer it is quite a profitable venture because they pre-sold several territories of India, and they got huge amounts of money from digital, satellite and music rights. So for them it was very profitable. But for the distributors who paid a heavy price and brought the film, they will stand to lose at least about 20% of their investment. Also some territories were distributed by Salman, but given that he has made so much money on the film that even if the film has not done well in his territories, the money he made will more than offset that loss. If you look at the performance of the film, it has not really worked in any territory; instead it has performed the same across the board," he added
Komal further revealed that even if Salman refunds the losses entailed by the distributors, it would still be an extremely profitable venture for him. He said, "Talking about loss, if the makers of Race 3 were to refund distributors, which they will not, it will still be a profitable venture. For example if they have earned Rs. 120 cr. the distributors loss would be around Rs. 25-30 cr., and even after refunding this the makers would still make money. But this time distributors won't approach Salman for a refund, since they know this time there won't be a refund. Besides I don't think Salman owes his distributors a refund because it wasn't like they acquired the film months before, they saw the trailer and then acquired it so in essence it was a calculated risk of sorts. So the refund doesn't arise."
Girish Johar, Film and Trade Business Analyst says, "Honestly, this is not a healthy scenario. It is good when the entire chain makes money, as that is what is desired. Realizing this need, there have been instances in the past wherein producers have compensated distributors some percentage of their losses. Even sometimes they give their next film at below par rates adjusting the losses as well. This keeps the producer – distributor bond strong, but if that is not maintained, the producer faces an uphill task of selling their future films as the distributors shy away."
He further added that the distributors who have entailed losses might soon meet Ramesh Taurani to work out on a solution for this situation. "As per sources the distributors are trying to meet the producer so that they can explain their plight and they hope that some respite is given," he said.
(With inputs from Ryan Lobo)
Also Read: Salman Khan ensures that Dabangg Reloaded tour is an Adrenaline Rush!
Click HERE to read more and view the original source of this article.


Loading ...