I was walking in the compound of Nataraj Studio's one evening after finishing my rounds of meeting all the important film makers when I saw a young and handsome man walking around with a portfolio in his hand and looking totally lost. He had reached the office of the veteran filmmaker Pramod Chakraborty who had made some of the biggest films like Love in Tokyo, Jugnu, Azaad, Naya Zamana, and Nastik with Amitabh Bachchan and Hema Malini as his last film after which he gave up making films because of the rising prices of the stars and there high handed behaviour.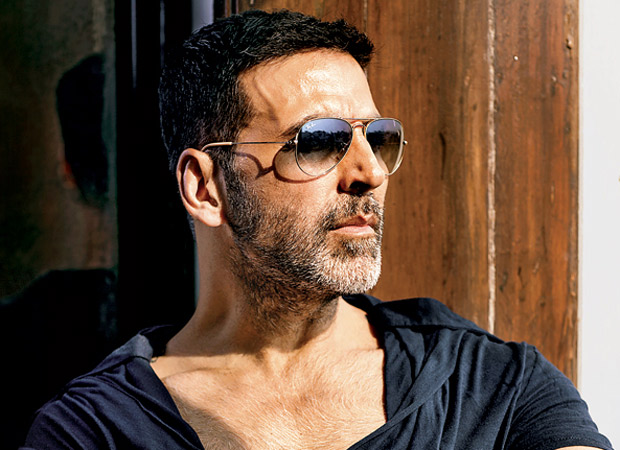 The young man came up to me and asked me, which was the office of Pramod Chakraborty. I told him he was standing outside his office, but he had left for the day. He said he wanted to leave the last of the photographs he had for Chakraborty to see. I asked him his name and he said, Akshay Kumar Bhatia and also told me that he had worked as a Chef in most of the North Eastern countries and was a martial arts champion. He was working as an assistant, hoarding the lights for the noted glamour photographer Jayesh Seth who had seen promise in him and had short his portfolio without charging him any fee.
I asked him to leave his photographs with a senior assistant of Chakraborty and the photographs would be on his table the next morning at 11 am sharp. He followed my advice and gave away the last of the photographs he had and walked away dejected and without even asking me who I was.
Deedar
and signed his onetime heroine Babita's daughter Karishma Kapoor who had already established herself as a heroine.
Soon Akshay was signed by Raj N Sippy as the hero of his film Saugandh, Karishma gave Chakraborty a lot of problems over her dates and the film flopped, but Chakraborty signed Akshay for his second film, Police Officer with Raveena Tandon. And this time he had to face a very different Akshay who gave him endless trouble during the making of the film. Chakraborty could not handle the stars of the new generation and took a final vow to renounce films for good. He wanted me to write his biography and we well to start work in a special room he had built in his bungalow, but the next morning at 6 I received a called from Chakroborty's house saying that Chakkida had died of a massive heart attack.
Also Read: HOUSEFULL 4 – When the team of Akshay Kumar, Kriti Sanon, Bobby Deol and others dined together
Click HERE to read more and view the original source of this article.

Loading ...