Known for his performances in films like Pyar Ka Punchnama and Toilet-Ek Prem Katha, Divyendu Sharma returns with this week's release Batti Gul Meter Chalu. Well, known for his amazing sense of humour, the actor will be seen as Sundar Mohan Tripathy in this film on surging electricity bills and the fraudulent practices of power companies. This one, however, not only has humour but also a sweet and intense side to his character.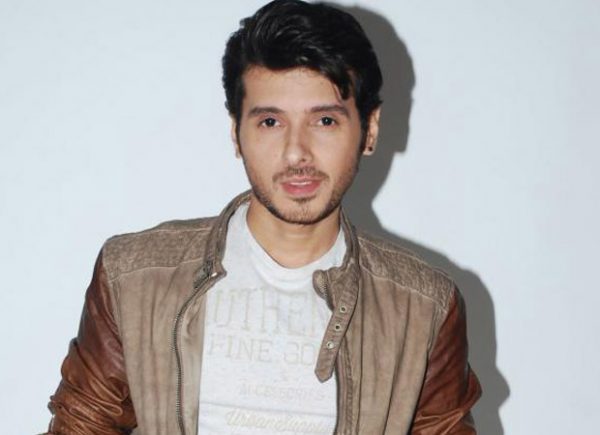 Stating that his character Sunder is more of gentleman, Divyendu described about him saying, "He is more the responsible and sensible kinds. Someone who doesn't like to be brash with a girl and he has some of those traits that a woman often looks for. He is someone who has his own share of guy bonding but he is also someone who is aware that an opposite sex exists." While his character is that, we all know that Shahid Kapoor's character Susheel is a street smart one as portrayed in the trailer. Nauti aka Shraddha Kapoor seems to be sharing a closer bond with Sunder and one of the reasons for the same is his sweet nature that won her heart.
On the other hand, speaking of Shahid Kapoor, Divyendu added, "Shahid too told me that we need to share this kind of chemistry. And I was really happy to see that after the reading session we both were on the same page." Speaking of how bonding developed, he said, "Humour really helps. We spoke about performances and I also confessed to Shahid that I am a huge fan of his father Pankaj Kapoor. Shahid is a pretty chilled out person and we bonded quite well because of that. With Shraddha was also we spoke about music and discussing about work. We rarely chilled during the shoot as most of the time the conversation revolved around how we would shoot the film."
Another intriguing fact that Divyendu revealed about Batti Gul Meter Chalu is that he was the last one to be brought on board for the film. Those who have had a glimpse of the trailer would be aware that the character of Sunder is one of the most integral in the film considering that he forms the crux of the story. However, what we don't know is the story about how he was got on board.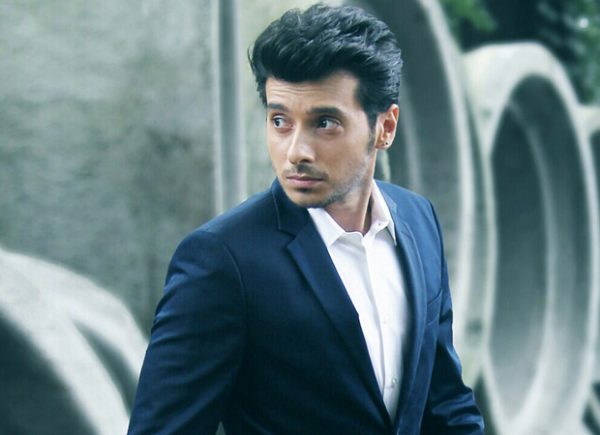 "I came on at the very last minute. These guys were about to take the film on floor and I joined almost a week ago. I received this call from him [director of Batti Gul Meter Chalu, Shree Narayan Singh] one day and I want you to do the film for me and just believe it." For the uninitiated, Divyendu Sharma had already worked with Shree Narayan Singh on Akshay Kumar starrer Toilet – Ek Prem Katha. And Batti Gul Meter Chalu marks their second collaboration.
Furthermore, adding about the same, Divyendu also discussed about the varied problems in languages that he faced owing to his last minute entry. He mentioned that while the entire unit including Shahid and Shraddha Kapoor were curious to see who will play Tripathy, he entered the film without knowing much about it. So when he read the language written in the script for the first time, he was quite taken aback. The dialect of Tehri in Uttarakhand wasn't a cakewalk for the Delhi boy.
"The languages that are spoken in Tehri are a mix of Kumaoni and Garhwali. The scriptwriters helped us to get it right. Since I came on board last minute, I did not get time to research or understand the language much. So I was totally dependent on the writers who briefed me on how to speak. Let me tell you that after I signed the project and all the preps were done and I was supposed to reach Tehri by then, so I decided to do all my research and preparations in Tehri itself. In fact, I read the entire script for the first time in Tehri and my first expression was 'Yeh Sab Toh Bahut Teek hai Par Yeh Hoga Kaise' [Everything is very good but how will this happen?]" he maintained.
Get Free Gifts! Flash Sale Down To $9.99
Further talking about his struggle with the language, Divyendu stated, "For the first two days, I was all over the place. And in my hotel, I was telling Shree Sir as he told me that let's go for recce, I denied it saying that I have to rehearse my lines otherwise I won't be able to say them. I will return to Mumbai and I won't be able to do the role because it is a completely different dialect. The 'Thehra, Bal' and all the other words used, it was quite difficult initially. But eventually I realized and understood the pattern in which I could say the dialogues. Because it is not only about saying them but one needs to feel the words they are speaking."
Owing to the fact that Divyendu hardly got any time to prepare, the actor also had to match up to the way Shahid and Shraddha understood the language since the two of them had kicked off their dialect coaching way back. But as they say all is well that ends well! Divyendu Sharma eventually managed to sail through as the Tehri boy.
Speaking of Batti Gul Meter Chalu, the film released in theatres on September 21.
Also Read: Girly, flirty, edgy, chic – Yami Gautam delights with Batti Gul Meter Chalu promotions!
Click HERE to read more and view the original source of this article.

Loading ...