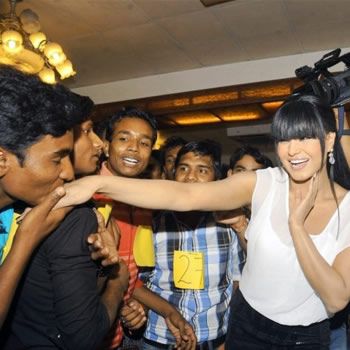 You can publish this article on your website as long as you provide a link back to this page.
This article was last updated on April 16, 2022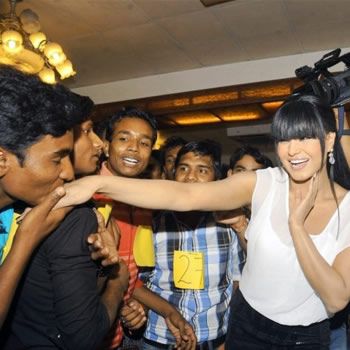 Pakistan's controversial actress in Bollywood, Veena Malik has set the new Guinness World Records by receiving 137 kisses on her hand in one minute, for the publicity of her upcoming film " The City That Never Sleeps", on her birthday.
The latest feat of hot and raunchy Veena Malik is to break Guinness World Records which Salman Khan set in 2011 by receiving 108 kisses in a minute on a TV reality show "Guinness World Record – Ab India Todega". According to Veena Malik, "I am a celebrity anyway and if you say that it is for publicity, ok, yeah, we need publicity for 'The City That Never Sleeps'. We have to break 20 records for the film and this is one of the records."
"Long back we decided that I will break this record on my birthday and now we have to break 19 more records for 'The City That Never Sleeps', said Veena. It was her birthday on 26 february and the men to kiss her hand were selected through contest "The City that Never Sleeps-Bollywood Hunt".
Veena Malik, dressed in a sheer white shirt and black mini skirt, was more than happy while receiving kisses to set Guinness World Records for her Bollywood film " The City That Never Sleeps".
When Veena Malik was asked which Bollywood actor she wants to kiss on the screen, she replied, "I would like to kiss the actor who does not like kissing on-screen and he is our 'Dabangg' Khan Salman Khan. I think that would be beautiful if we have a kiss on-screen."
Click HERE to read more from Fashion Central.