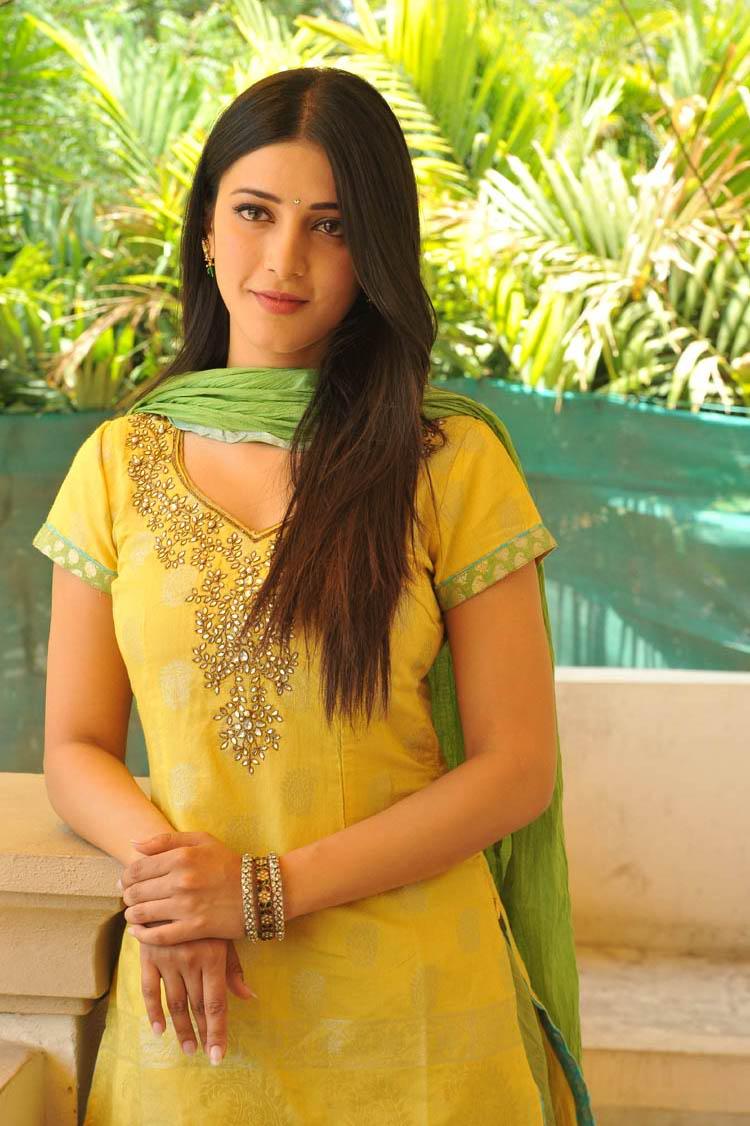 This article was last updated on April 16, 2022
Canada:

Oye! Times readers Get FREE $30 to spend on Amazon, Walmart…
USA:

Oye! Times readers Get FREE $30 to spend on Amazon, Walmart…

Shruti Haasan is the daughter of South Indian legendary actor Kamal Haasan and actress Sarika. Very few knows Shruti is also a musician. She appeared as a child actor in Kamal Haasan's Hey Ram (2000) where she played Vallabhbhai Patel's daughter. She started her acting career in Bollywood with Soham Shah's Luck (2010) opposite Imran Khan which sanked at the Box Office. Shruti went on to do South Indian films and also did Hindi films such as Madhur Bhandarkar's serious-comedy Dil Toh Bachcha Hai Ji. This year the actress has two Hindi films back to back which is Ramaiya Vastavaiya with Girish Taurani and Nikhil Advani's D-Day. The actress goes candid with Faisal Saif.
How was the journey so far for Shruti Haasan?
It's been a kind of different journey. It is not a conventional journey of a star. I have never been a conventional person. My journey has taught me a lot. There has been success and failure and they both taught me a lot. It's my journey and hopefully, will return more colors.
So you always wanted to be an Actress?
I always wanted to become actress, but I always thought I am too ugly to be an actress. I was always in the sport, in the sun and always running around. I always thought heroines are so beautiful how will I be that beautiful? But I always wanted to be in the entertainment business. I always wanted to act, sing and be a part of it.
What made you sign Ramaiya Vastavaiya?
Actually there were lots of reasons. First of all Prabhu Sir (Prabhudeva) and everyone knows about his work. Kumarji (Kumar Taurani) and the entire Tips team. I was really very excited about working with this team. And on top of it, We had a very good team.
And your experience on working with Girish Taurani?
My experience with newcomer Girish Taurani was extremely wonderful. He is such a sweet person to work with. The whole Ramaiya Vastavaiya process was an enjoyable experience. I hope the audience enjoys the film too like how we did while making it.
This year you have two films releasing..
I am happy that both are polar opposite films. For me, both the characters are so different from each other. In a weird way, it is nice that both the films are coming out on the same day. It just shows the range.
What was your reaction when your parents got separated?
They are only separated but they are still married. From the very young age, I have learnt to accept the people for what they are. And i have always looked up to my parents as individuals. I have always tried to look at life by others point of view. I didn't care if they were together. I just want them to be happy.
But you found yourself as a Heart-Broken?
There was only one person in the world for whom i was heart broken. If a film doesn't do well, You can do another film. If a song is not good, You can make another song. But when you chose somebody, You are at the mercy of that person's love.
Do you feel Independent now?
I was independent from the time i was a kid. I even used to say no to my mother's help during my school home-work. I would always solve my problems my way. I love my family, But i am such a person who would like to sleep and wake up alone. May be this is the only reason why i am devastated at the idea of marriage (Laughs).
Do you believe in God?
My father is an atheist. We never had a 'Puja Room' in our house, But i would sneak out to Church and Temple very often. I get a lot of my answers from the faith that i have in God. I always feel there is some power looking after me.
You can publish this article on your website as long as you provide a link back to this page.