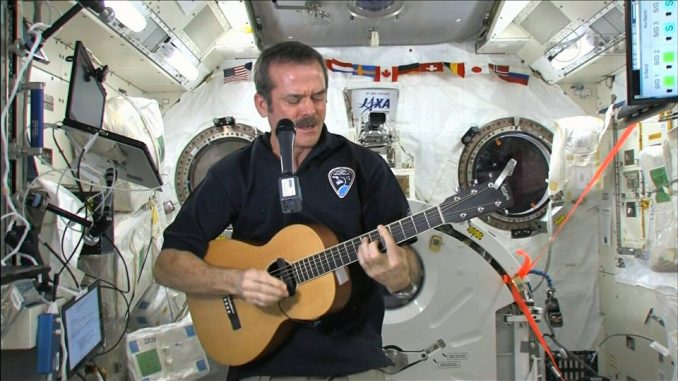 This article was last updated on April 16, 2022

At the end of a hyped five-month voyage to the outer space at the International Space Station, which indulged an overwhelming audiences worldwide, astronaut Chris Hadfield stated that he wishes his highly-publicized mission results in supporting a sustained funding for the Canadian Space Agency. When inquired about the future of the agency, which is encountering budget cuts and potential changes to its program, Hadfield alleged that there's understandably a "battle" for sustained funding.
Addressing reporters on Tuesday, Hadfield stated that "we should have to justify what we're doing, just like everyone else." He stated that "what I've been working at for 21 years is trying to show people — amongst all the other things Canadians are doing, and we're doing with Canadian taxpayer dollars — that this is one of the things that serves our purposes well." Hadfield alleged that the research carried out in the space missions is invaluable. He mentioned that "for the amount of money we put into it, for the research and development, for the understanding of the planet that it brings back and the perspective that it gives us … is something that you should not ignore."
Hadfield pointed out that space missions are useful in inspiring young Canadians in particular, asserting that "they want to do something that's right on the edge of impossible with their lives, just like I did as Canadian kid." Praising the impact of the photos and videos captured by him in space, Hadfield stated "I've tried for 21 years just to try and express the incredible opportunity that exists just beyond the borders of our atmosphere."
You can publish this article on your website as long as you provide a link back to this page.