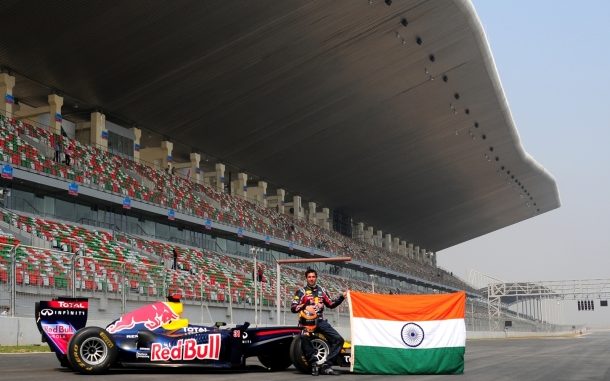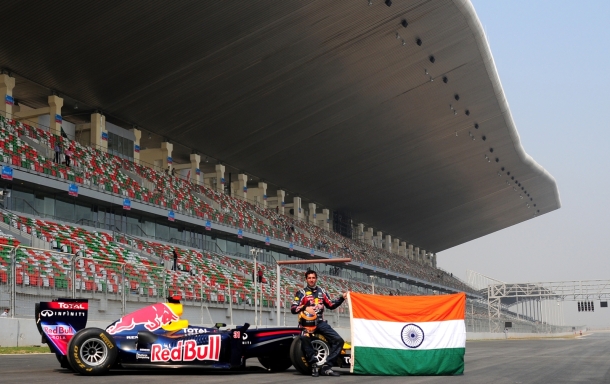 No one really associates India with Formula 1 racing, but things are about to change. On Sunday, October 30
th
Round 17 of the 2011 F1 World Championships will take place at the Buddh International Circuit in Uttar Pradesh, India.
The circuit – being referred to as BIC for short – is a 5.137km long track boasting 16 corners, elevation changes of up to 14m, and is being billed as the second fastest track in the F1 series after Monza in Italy. The current circuit has a spectator seating capacity of 110,000 with plans to extend that number to 200,000 in the future. BIC was designed by renowned circuit designer Hermann Tilke, who is responsible for many of the newer international circuits F1 is being raced on today. The circuit was built at a cost of about $215 million, a number sure to have been twice or maybe thrice as much had this been a track built here in Canada.
Buddh International Circuit marks the 5th new Formula 1 venue in the past 4 years; following Singapore & Valencia (Spain) in 2008, Abu Dhabi in 2009, and Korea in 2010.
The track was officially opened on October 18th, 2011. With less than two weeks to the Formula 1 Airtel Grand Prix of India, the track has already had its first F1 car lapping the track.
Swiss F1 driver Neel Jani took a Red Bull F1 car around the track during the inauguration proceedings at BIC this week. Jani, who has an Indian father is proud of the BIC, and was happy to be there. "Getting to open the track with my Indian roots is a big honour for me and to be doing that with the 2011 world champions Red Bull Racing is an added honour. I'm sure, come race weekend, that Seb (Sebastian Vettel) and Mark (Webber) will push their RB7s on this extremely exciting and fast track."
When asked about racing in India and the BIC, current F1 world champion Sebastian Vettel had this to say: "By the time we race in India, I'll have done several laps of the track on the simulator. What I know so far is that the track is 5.14-km and in the industrial town of Noida, about 50 minutes by car from New Delhi. The track is a combination of slow corners and high-speed straights which flow into each other. The altitude difference is extreme, rather like in Spa (Belgium) or Turkey, which will give the driving an additional element. Incidentally, we're expecting the track to have the second highest average speed of the season after Monza. That means that we'll be completing a lap at an average speed of 235 km/h, so there should be plenty of good opportunities to overtake. I'm really looking forward to India; I always do when we drive on a new track."
The other young and highly successful F1 driver, Lewis Hamilton with team McLaren had this to say about racing in India: "There's already a great deal of knowledge about the sport – I think it's going to be a big deal. India's a sport-mad nation – mostly, it's about cricket, which is understandable because they're a very successful cricketing country, but I really think the people of India are going to take Formula One to their hearts."
Behind bringing a Formula 1 worthy circuit to India is Jaypee Sports International (JPSI). In addition to the track which occupies 875 acres, the company plans to create a massive sports complex with the 2,500 acres which BIC is a part of. The sports mega-complex – to be called Jaypee Sports City – will include a cricket stadium with seating for 100,000, an 18-hole golf course, a hockey arena, sports training academy, commercial spaces and premium residential units.
India's take on Formula 1 is shaping up to be something similar to when the Olympics went to China in 2008. There's definitely the promise of grandeur and excess on a scale that the Western world isn't accustomed to. With the first and second largest populations in the world, perhaps we shouldn't expect anything less from these countries.
Click
here
to see the BIC in 3D as presented by Red Bull Racing
Follow Kanishka Sonnadara on Twitter
here