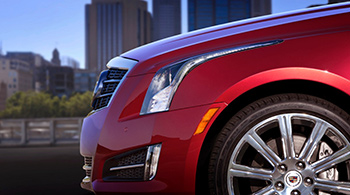 This article was last updated on April 16, 2022
Canada:

Oye! Times readers Get FREE $30 to spend on Amazon, Walmart…
USA:

Oye! Times readers Get FREE $30 to spend on Amazon, Walmart…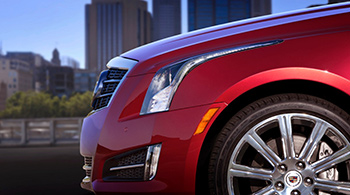 Lightweight, a turbo charged 4-cylinder engine, and carbon fibre interior accents may not be what we're accustomed to with old-man-Cadillac, but that's exactly what you can have with the all-new 2013 Cadillac ATS.
No matter how you spin it, it's no secret that Cadillac's got a whole new lease on life lately. It started with the CTS-V on the Nürbergring in 2008, where Cadillac showed up perennial headliners the BMW M3 and M5 by lapping the famous Nordschleife faster than both while simultaneously setting the fastest lap time for a production car. Now the ATS takes aim at taking down the long standing entry luxury car champion, the BMW 3-series.
Over the years many have tried, Audi with the A4, Mercedes with the C-class, Infiniti with the G35, then G37, Lexus with the IS, and yet the 3-series has maintained easy dominance over all. The new Cadillac ATS however is changing that story and in nearly every way seems to have the BMW 3-series on the ropes this time around.

The Test Car
There are three engine options for the 2013 ATS, a base 2.5L inline-4, a turbocharged 2.0L and the one in my tester, a sizeable 3.6L V6. The V6 is only available with a 6-speed automatic, and my test car also happened to be all-wheel-drive. Yup, this baby Cadillac with the big engine can be equipped with AWD if the standard RWD just isn't your thing.
As expected of a luxury car, the 2013 ATS offers up some nifty tech toys. Equipped on the tester was a system Cadillac calls a 'Safety Alert Seat'. If there's a car in my blind spot or I drift out of my lane, the driver's seat vibrates on either the left or right side corresponding to the direction that needs my attention. This type of system was first seen in military fighter jets to help pilots keep track of multiple variables outside of their immediate line of sight, finding it in my Cadillac ATS and finding it works great was a real treat.
Corvette fans will no doubt be familiar with the green coloured heads-up display (HUD) that projects basic vehicle information for the driver at the base of the windshield. On the ATS this system allows drivers to cycle through a speed display, a rev meter, direction of travel, and simple audio info. I found this system works very well at night where I can keep my eyes on the road at all times by using the HUD for crucial speed info while dimming out the entirety of dash and centre console lighting which reduces glare on my eyes.
Over the course of my week driving the ATS, a few things became obvious; some of which I was excited about, and others a whole lot less so.
Highs
– Looks great form nearly every angle, even the chrome bits are appealing
– Terrific engine noise and exhaust note but whisper quiet when the windows are closed
– Collision warning system through vibrating driver's seat
– Graceful on nearly all manner of road surfaces
– The very novel HUD
Lows
– Touch screen looks great but isn't terribly smooth or accurate
– Touch sensitive centre console buttons don't work with gloves

Price, Power and Handling
Standard on the base ATS at $35,195 the 2.5L inline-4 churns out a sparing 202 hp and 191 lb-ft of torque. With a few dollars more buyers can step up to the very cool turbocharged 2.0L 4-cylinder motor for $36,985 featuring a whopping 272 hp and 260 lb-ft of torque. If 321 hp and 275 lb-ft of torque from a V6 is more your speed, then the cost of entry will be $43,935 — a few more luxury accoutrements also come standard for that price.
While the 2.5L engine runs on regular gasoline, the turbocharged 2.0L will perform its best with premium and the regular gasoline powered 3.6L V6 can even handle the more economical E85 ethanol (when you can find a station that sells it.)
Between engine option, transmission choice, and RWD-AWD configuration there can be an almost 300 lbs weight variance with the different trims of the 2013 ATS. Weighing in at the top end of 3,629 lbs, even my V6, auto, AWD test car felt nimble on city streets.
The folks from CAR and DRIVER took a manual 2.0L ATS and pitted it against the always nimble BMW 3-series on some great country roads in West Virginia and reported that the ATS handled better in nearly every way.
With a supple suspension that maintains a heady confidence on undulating roads and a well weighted steering set-up that does a wonderful job despite all the electronic nannies, the ATS delivers a properly luxurious ride that can play in the twisties when called upon.

Final Thoughts
For 2013 the Cadillac ATS shines as a beacon for what entry level luxury can be while simultaneously pushing the envelope on driving fundamentals. As we stop to admire everything the ATS is, we're also reminded that the Cadillac image of old is soon becoming history as the brand embraces being sporty and tech forward.
Photographs by Kanishka Sonnadara and General Motors.
You can publish this article on your website as long as you provide a link back to this page.