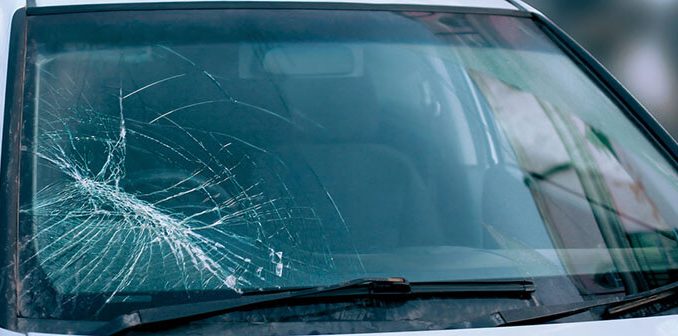 Finding yourself in need of a windshield repair or replacement? It's possible to get overwhelmed. Most people have been lucky enough to avoid any damage to their windshields, and as a result it isn't necessarily something most think about often.
When exploring your windshield repair options, it's important to have certain questions in mind to ensure you get the best service and outcome possible.
1 – Are Your Auto Glass Technicians Properly Trained and Certified?
This might seem like a given, but when searching for the right auto glass repair company it's important to confirm that any technicians have been properly trained. Asking about certification goes hand in hand with how long the technicians have been at the job, what kind of training they've received, and how they're certified.
Some companies say that their technicians are certified, but this could simply mean that they have been "certified" by the company they work for rather than an independent, certified technician.
It's a good sign when a company has sent their technicians to become certified. In addition to receiving training on auto glass installation itself, these classes provide training on different types of adhesives as well. Knowing what type of adhesive to use and how to use it is as important as any other part of the installation process.
2 – What Type of Warranty Do You Offer?
Asking about a warranty is equally as important as confirming that your auto glass technician is certified. It's a sign of a reputable company if they offer a solid warranty for your auto glass repair.
By ensuring you have a solid warranty, you won't have to worry if something goes wrong with your repair. A warranty is an assurance that the job will get done correctly, and by the off chance it isn't, it will be fixed at no additional cost to you.
3 – How Soon After My Repair Can I Use My Vehicle?
It's also important to figure out when you can use your vehicle again after the repair. This is referred to as a minimum safe drive-away time, and it can vary between 30 minutes to a few hours depending on the type of repair needed and the materials used in the repair.
Determinedly how long you will have to wait also enables you to plan ahead. If your repair, and the subsequent resting time, will take a few hours you don't want to be stuck waiting.
Even if you've had previous windshield glass repairs done, your technician might have used a different type of adhesive. It's not safe to assume that the setting time is the same. Things like temperature, humidity, and the weather in general can affect the safe drive-away time as well. Every repair has unique circumstances.
4 – Are Your Technicians Familiar with the Vehicle Make and Model?
This might not be an issue if you drive a vehicle that is common, but if you are driving something more unique it's important to confirm that the auto glass repair company you choose is familiar with your type of vehicle.
If the technicians haven't repaired your type of vehicle before, this could result in a repair job that isn't effective.
Asking outright about the make and model of your car could also come in handy if the auto glass repair company has a technician (or several) that specialize in your type of vehicle. For example, windshield repair Barrie specialists demonstrate their variety in services clearly on their site, proving as a great example for what to look out for. It's always preferable to have an expert on hand if they are available.