This holiday season, you'll be shopping for a lot of people from different parts of your life, and they all have their own special needs. Maybe it's your sister who made it super clear that she liked your last purchase; or your new boss who has enviably sophisticated taste. No matter the challenging individual in question, the greatest head-scratcher of them all has got to be The Dude. This dude is not necessarily your partner, but he is, without a doubt, the "cool guy" in your life — the one who seems to be on the next thing before everyone else is.
Maybe he's your older brother who, in high school, shared his extremely well-curated CD collection and continues to maintain a digital archive of the best songs you've never heard before. Perhaps it's your brother-in-law who is always Instagramming from some unknown restaurant that you read about on the Infatuation, like, the next day. Or maybe it is your man, who maintains a wardrobe of perfect T-shirts from a heritage workwear brand — not because they're trendy, but because they simply are the best and most durable t-shirts.
No matter who this cool guy is, his mile-high standards and sixth sense for gear makes him impossible to shop for. But don't worry — if you're determined to defy the odds and knock it out of the park with his gift this year, you've come to the right place. We observed some of the coolest guys in our own lives to determine which gifts have the greatest wow potential for their highly exacting tastes. With items that range from a $10 true crime novel to a super-rare bottle of whiskey that tops out at $300, everything on this list should pass muster with your guy.
Promote your product line on a page similar to this. Contact matt at oyetimes.com for more details.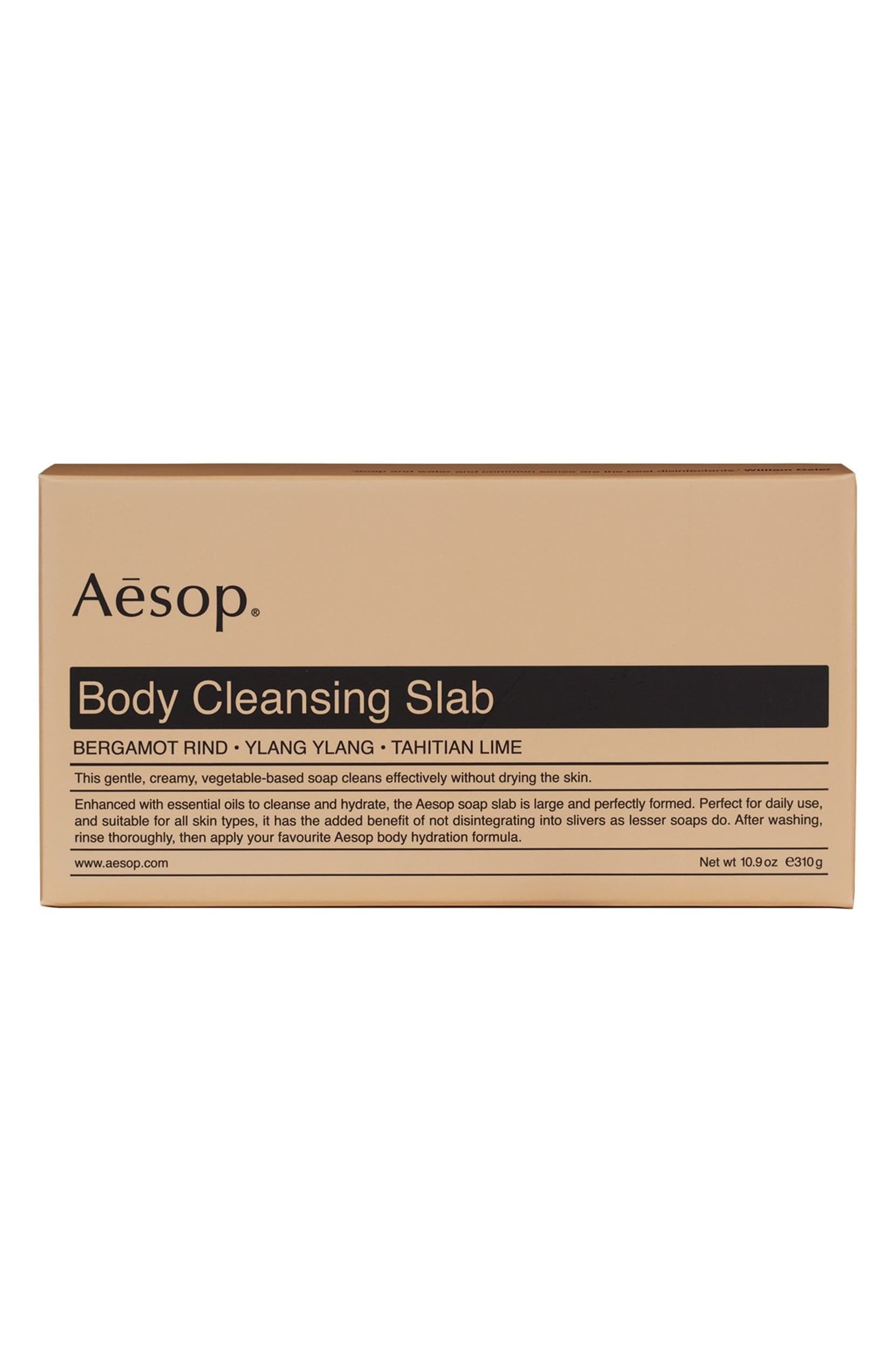 You thought that you were a product junkie until you met this guy. He gives you a run for your money when it comes to knowing about — and, uh, spending money on — all the latest in natural deodorant and beard oils. Aesop is his Achilles Heel, so why not surprise him with a slab of soap this year?
Aesop Body Cleansing Slab, $, available at Nordstrom

Sure, everyone's going bananas over Martin Scorsese's most recent three-hour opus, The Irishman, the true story of Mafia hitman Frank "The Irishman" Sheeran. The original story that the movie is based on, however, can be found in this tome — Sheeran's real-life confessions to author Charles Brandt.
Steerforth I Heard You Paint Houses: Frank "The Irishman" Sheeran & Closing the Case on Jimmy Hoffa, $, available at Amazon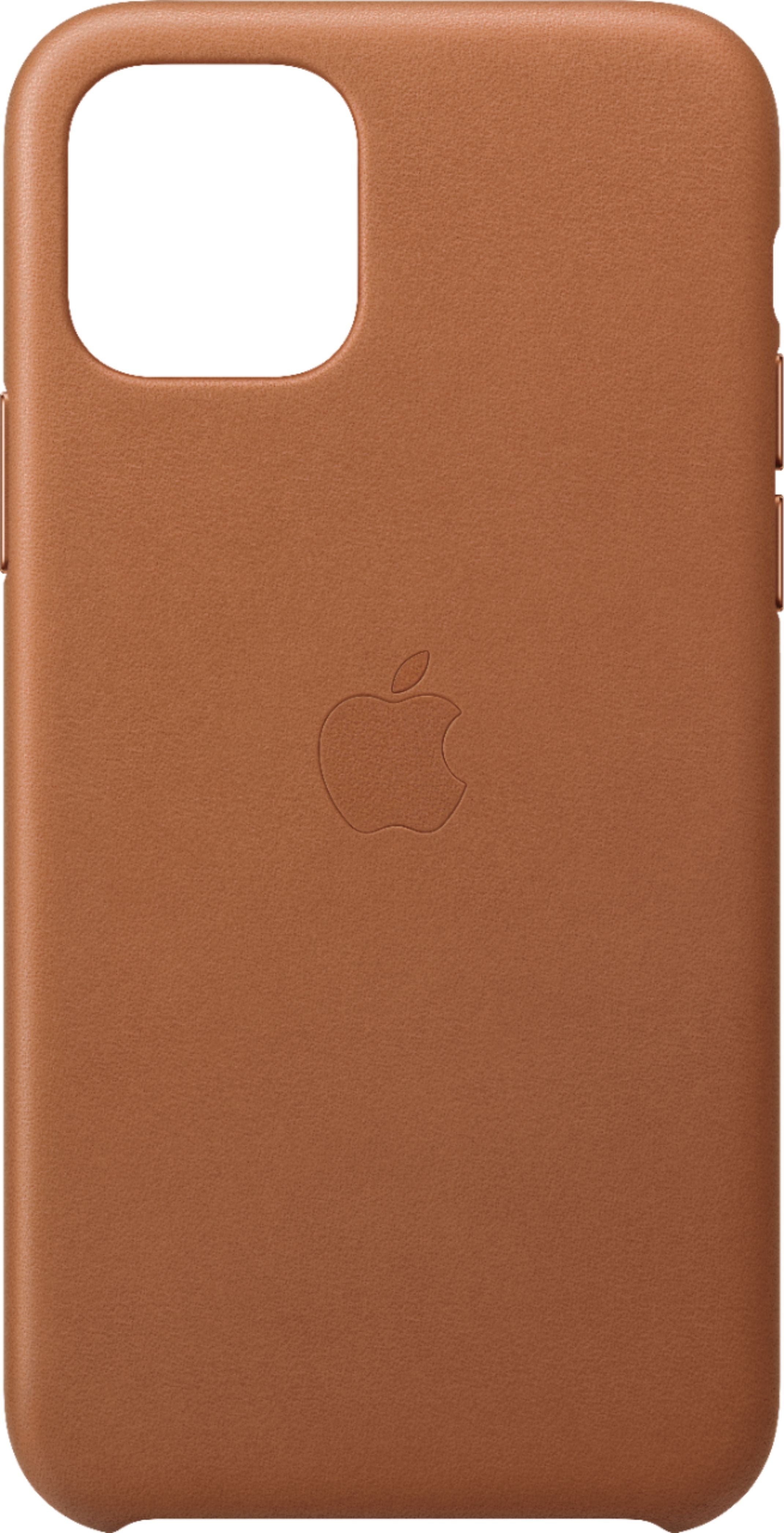 Of course, he ran out and bought the iPhone 11 the moment it came out. Only this minimal leather case will do for his minimal tastes — it will break in beautifully with age and doesn't detract from the phone's slim profile.
Apple iPhone 11 Pro Leather Case, $, available at Best Buy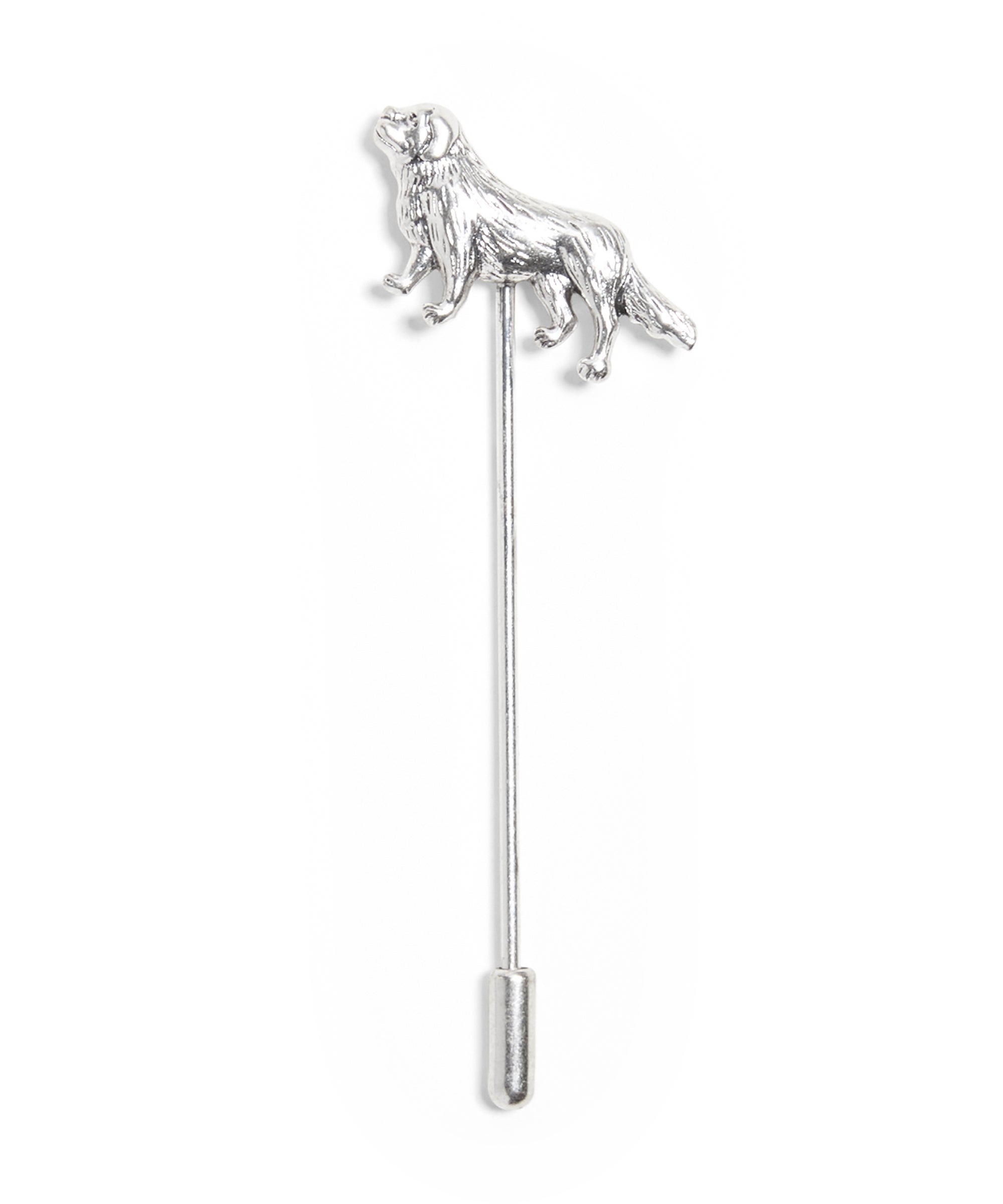 — PAID —
Does it get any cuter than a lapel pin topped with a tiny silver dog?
Banana Republic Saint Bernard Lapel Pin, $, available at Banana Republic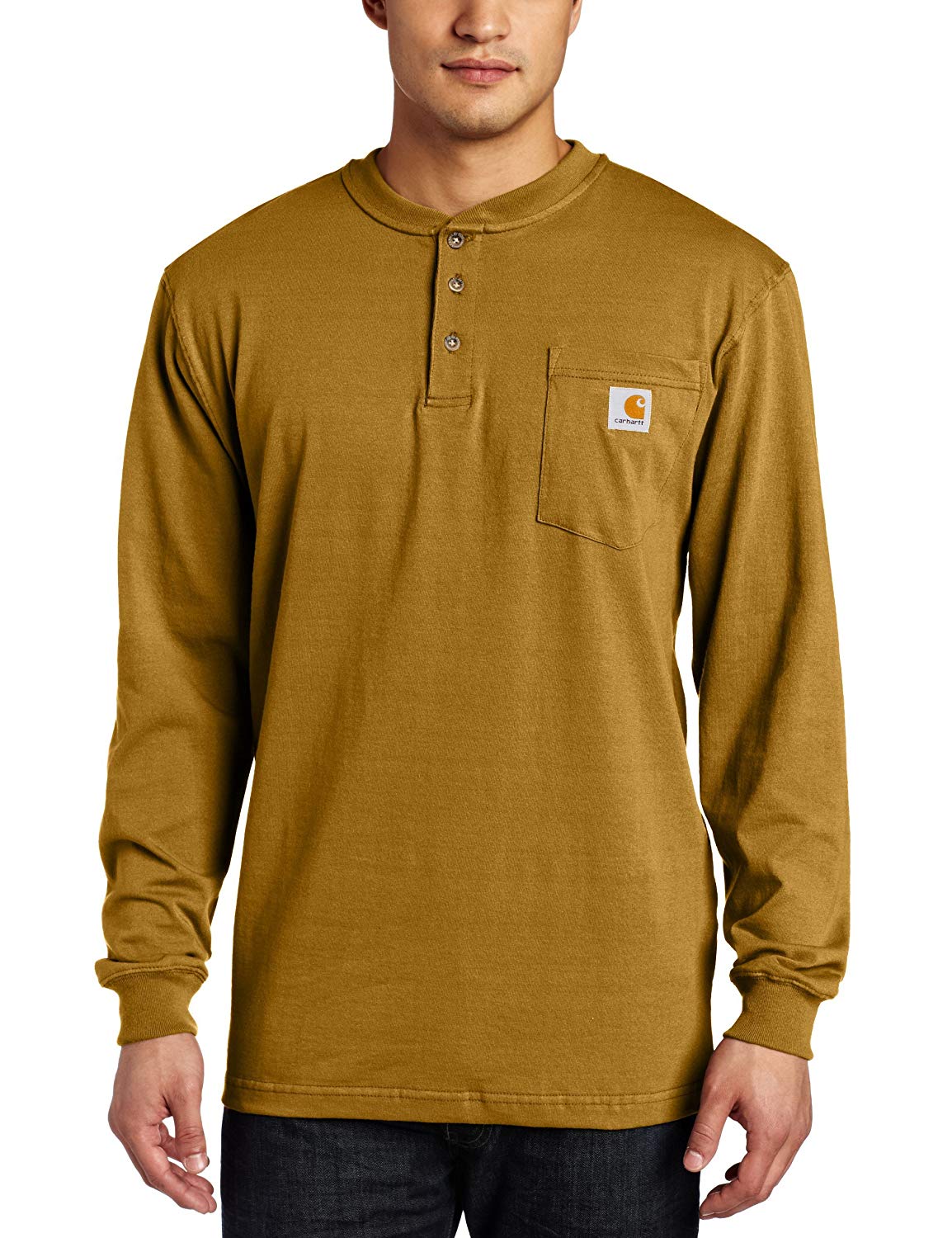 Yes, dudes love a T-shirt gift. And yes, dudes love Carhartt. (Actually, ladies love it too.) The heritage workwear brand has been in the throes of a "moment" for several years now, but there's a reason why — they really do make sturdy, heavy-duty, well-designed basics for guys who abuse their clothing. We love a henley-style long-sleeve shirt as a stylish alternative to the classic tee.
Carhartt Workwear Pocket Henley Shirt, $, available at Amazon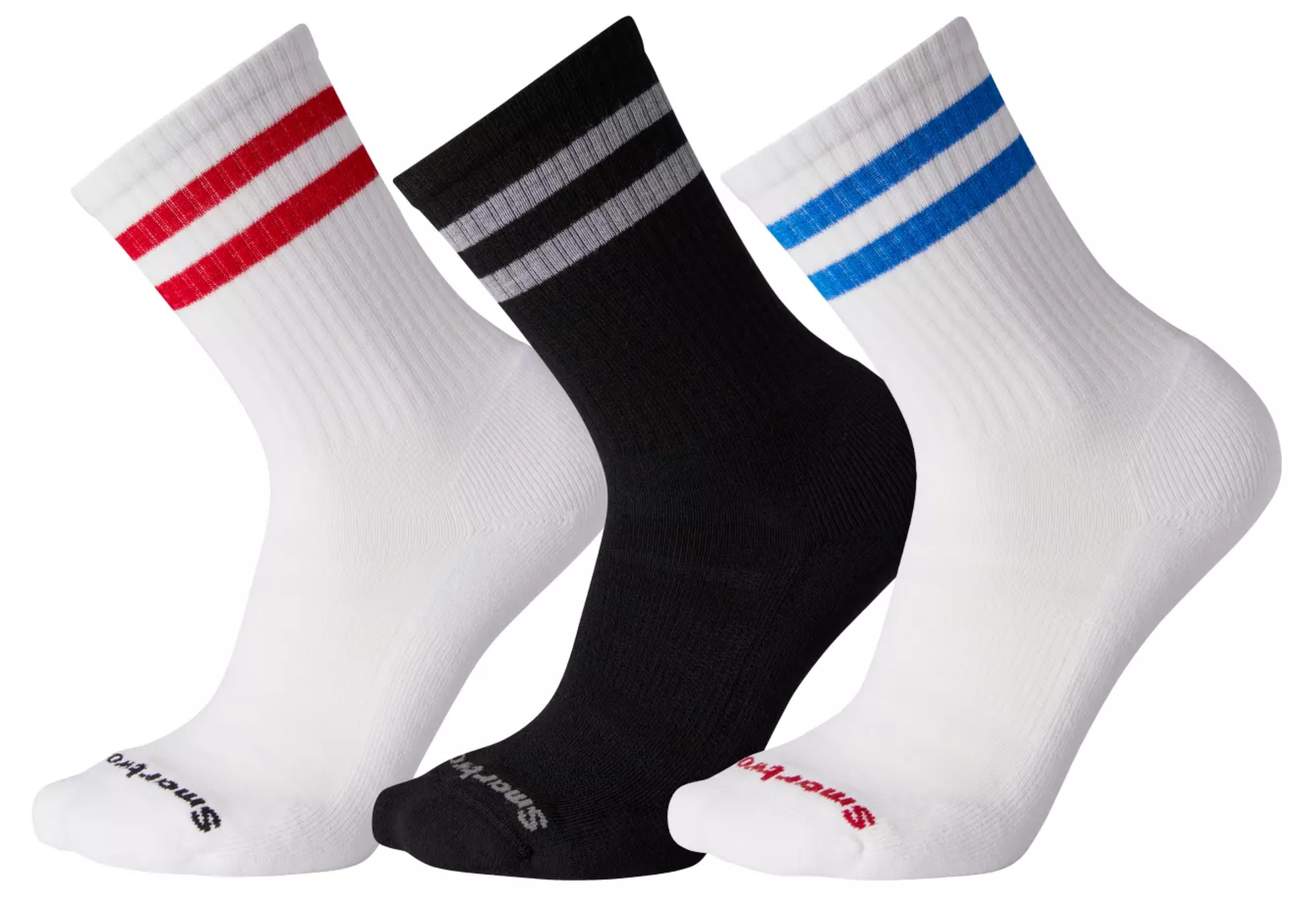 SmartWool Athletic Trio (Pack of Three)
Merino wool is seriously a miracle fiber, and its moisture-wicking properties make it the perfect material for socks. SmartWool's throwback gym class-style trio has just the right combination of aesthetics and function for someone who is picky about everything he puts on his body — even socks.
Smartwool Athletic Trio (Pack of Three), $, available at Smartwool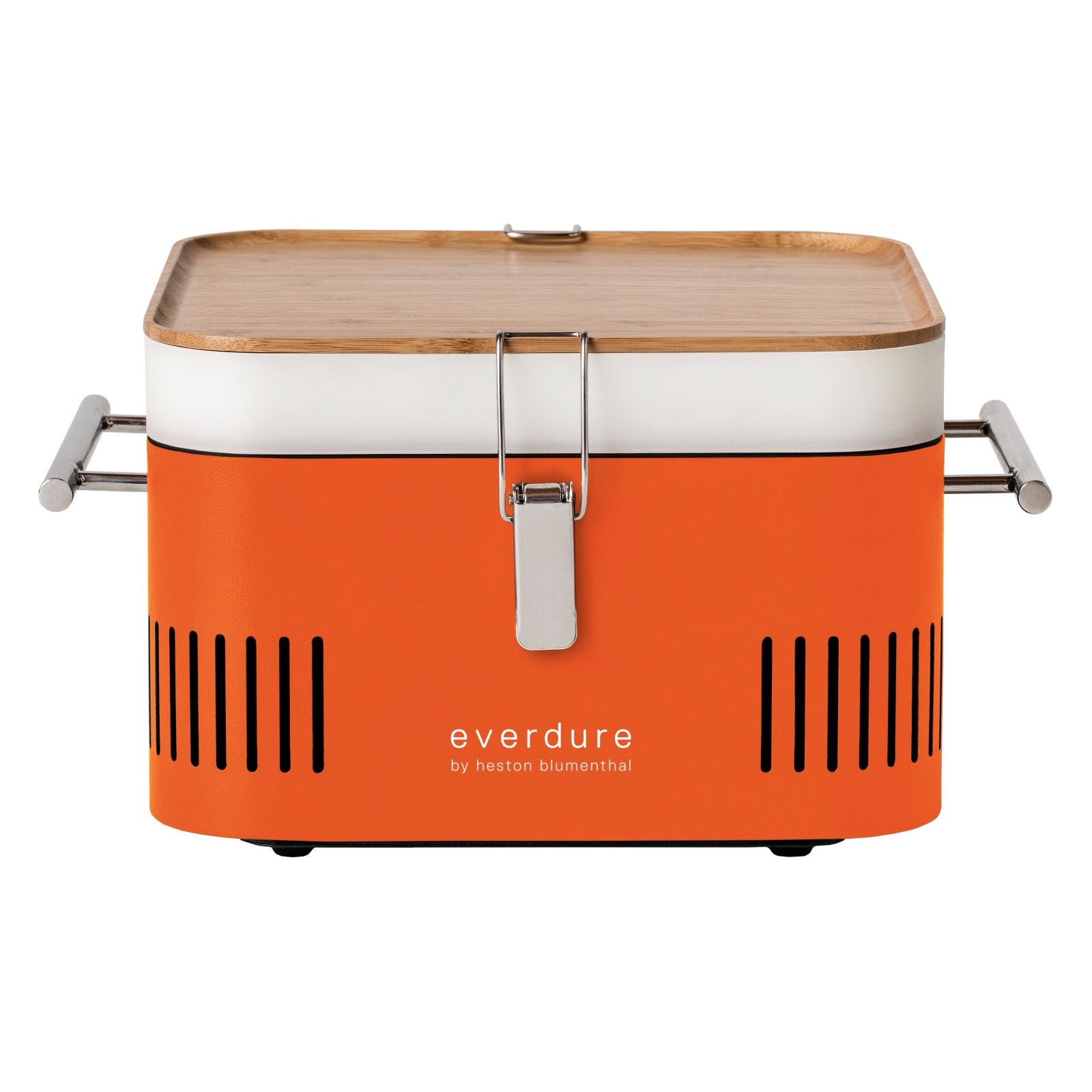 Heston Blumenthal for Everdure Charcoal Grill
The guy loves to cook, and has seared some amazing steaks on his 3-foot square apartment patio with the help of a miniature Smokey Joe. This year, he deserves an upgrade that matches his skill set — something like this sleek, porcelain-enamel charcoal grill co-designed by knighted British chef Heston Blumenthal; complete with an interior food tray, bamboo chopping board, stay-cool handles, and safety latches for easy transport.
Everdure Heston Blumenthal Portable Charcoal Grill, $, available at Walmart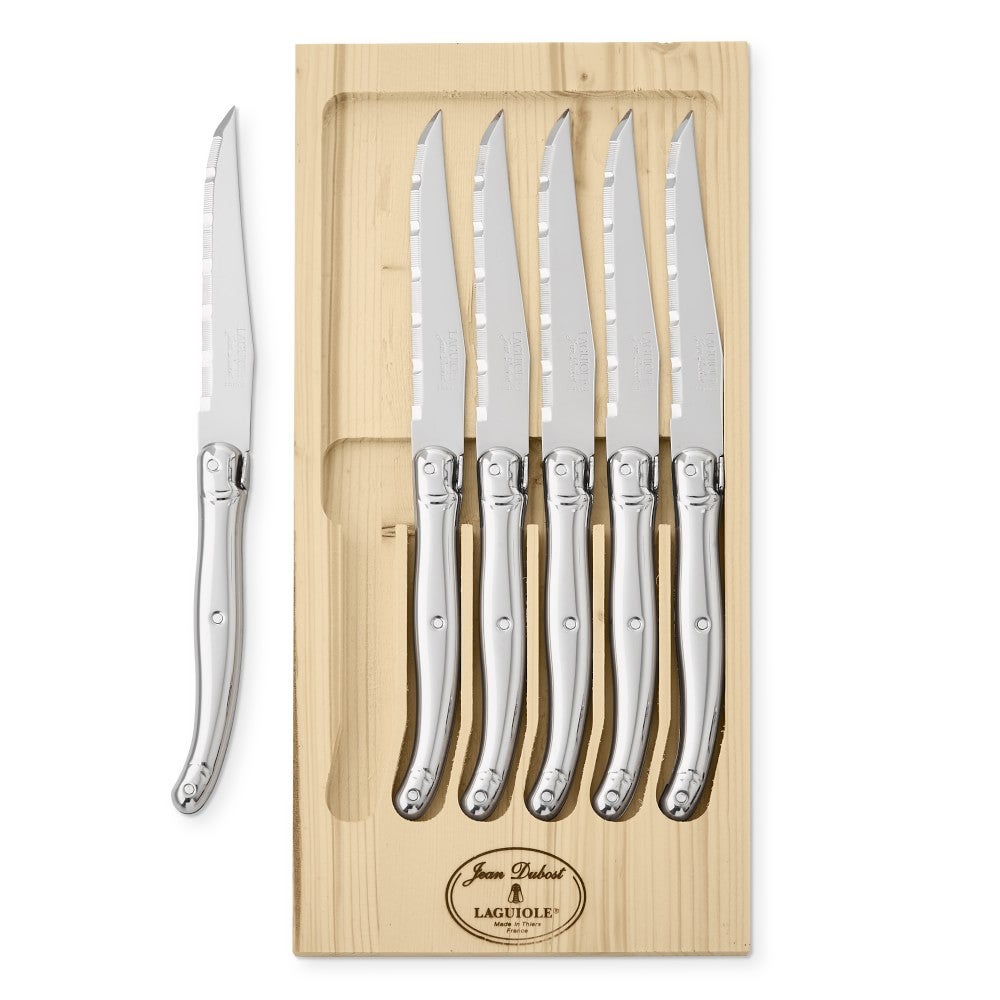 Jean Dubost Laguiole Steak Knives (Set of 6)
If the grillmaster in your life is already equipped with enough smoking apparati to start a restaurant, he might appreciate the addition of some new cutlery that will help him enjoy the fruits — er, meats — of his labor. Laguiole's sturdy stainless-steel steak knives are made in France and come in a foncy wooden storage box.
Dubost Laguiole Steak Knives, Set of 6, $, available at Williams-Sonoma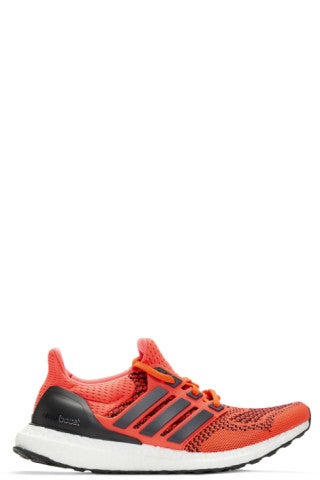 adidas Originals UltraBOOST Sneakers
Sneaker nerds are very, very, very hard to shop for — especially since the goods they covet the most are usually only available via raffles or hyper-inflated secondary market pricing. If you do decide to go this perilous gift-giving route, it's best to choose a classic, perennially available style that can go into their backup stash, like Adidas' well-loved, nouveau classic UltraBOOSTs — in the original 2015 colorways.
Adidas Originals Red & Black UltraBOOST Sneakers, $, available at SSENSE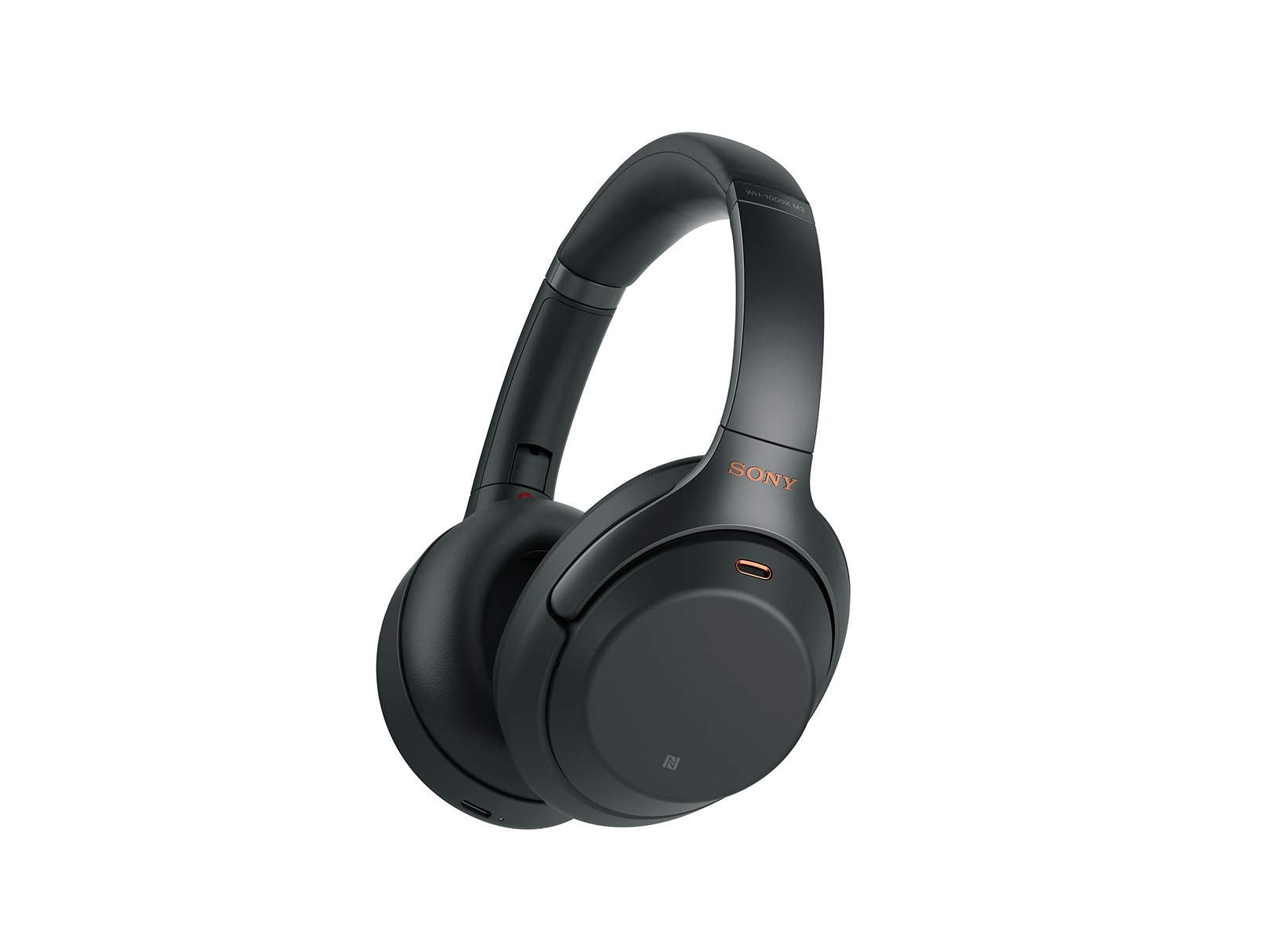 Sony Noise-Cancelling Headphones
You didn't understand why he scoffed at earbuds until you tried the fancy, ear-swallowing Bose headphones that he was first in line to buy when they came out four years ago. He's been talking about this new-ish Sony pair that's coming for the throne, however — with a 30-hour battery life, ergonomic design, Alexa compatibility, and most importantly, epically top-rated noise-canceling abilities, they are very well worth the hefty price tag (although they are currently snaggable for a 20% discount at press time).
Sony Sony Noise Cancelling Headphones WH1000XM3, $, available at Amazon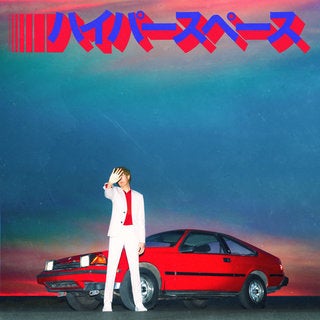 While a Spotify subscription might seem like the obvious gift for any music lover, we'd like to make an argument for Tidal. With just as many songs in its catalog at its digital rival, Jay-Z's artist-owned music streaming service offers the option of "masters" where available — the original, premium-quality recordings that will satisfy the unreasonably high sonic standards of any audiophile.
Tidal Monthly Hi-Fi Subscription, $, available at Tidal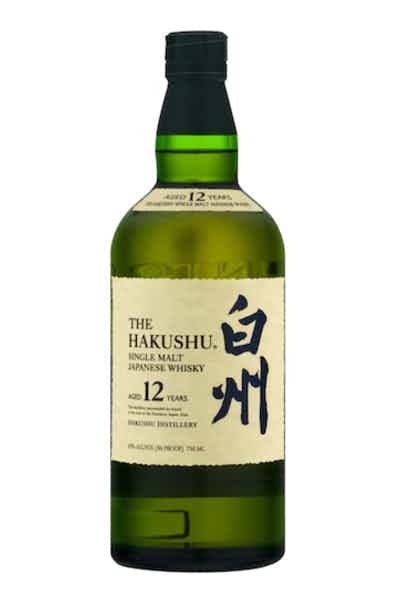 Recently, he and his booze-hound spirit-nerd friends have all been freaking out about Japanese whiskey. A more delicately-flavored alternative to the bolder, sweeter American varieties, these grain-based spirits are selling out everywhere, with prices of available bottles skyrocketing into the thousands. This 12-year aged blend from Hakushu is somehow still available through Drizly for a comparatively reasonable $129.99, but remember that prices may vary depending on your location.
Hakushu Hakushu 12 Year, $, available at Drizly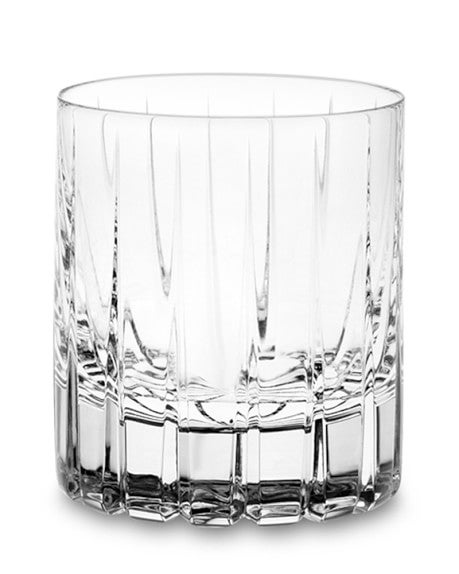 Dorset Crystal Double Old-Fashioned Glasses (Set of Four)
Triple-digit whiskey a little rich for your blood? We don't blame you. Get him some nice drinking equipment instead. It doesn't get more classic than cut-crystal Old Fashioned glasses — which, in a twist of fate, are on markdown right this moment.
Dorset Crystal Double Old-Fashioned Glasses, $, available at Williams-Sonoma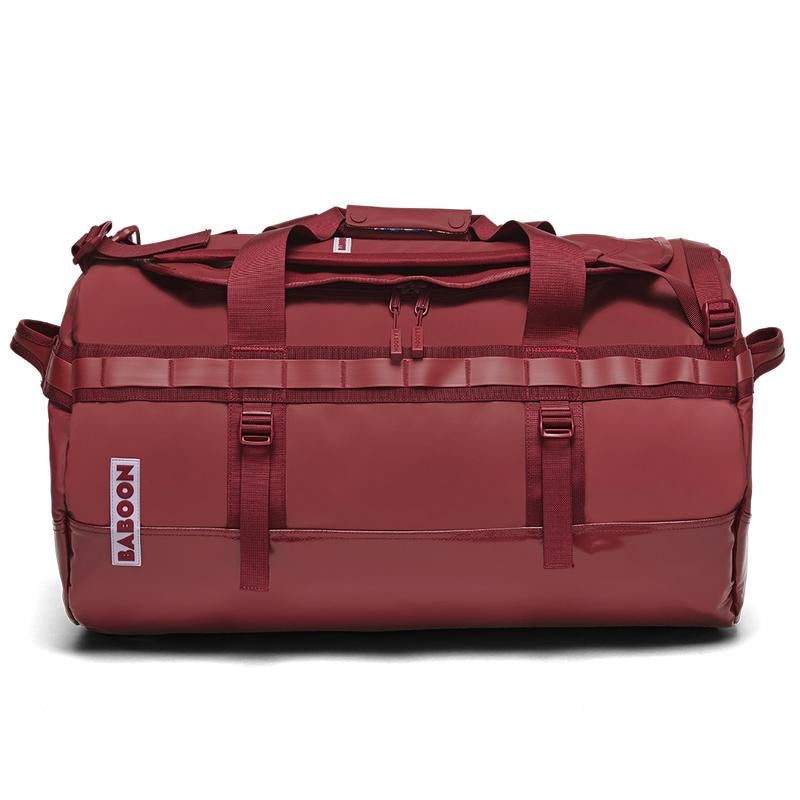 We are kinda evangelical about Baboon's colorful, super-sturdy luggage and handbags. The company's website — which is a trip of its own, resembling an acid-tinged graphic-design funhouse — carries durable products that will brighten up any trip with an eye-catching palette of every shade from fluorescent orange to a subtle eggplant. Their signature "big" Go-Bag is a roomy, double-stitched duffle with convertible straps so it can be worn as a backpack.
Baboon 60L Go Bag, $, available at Baboon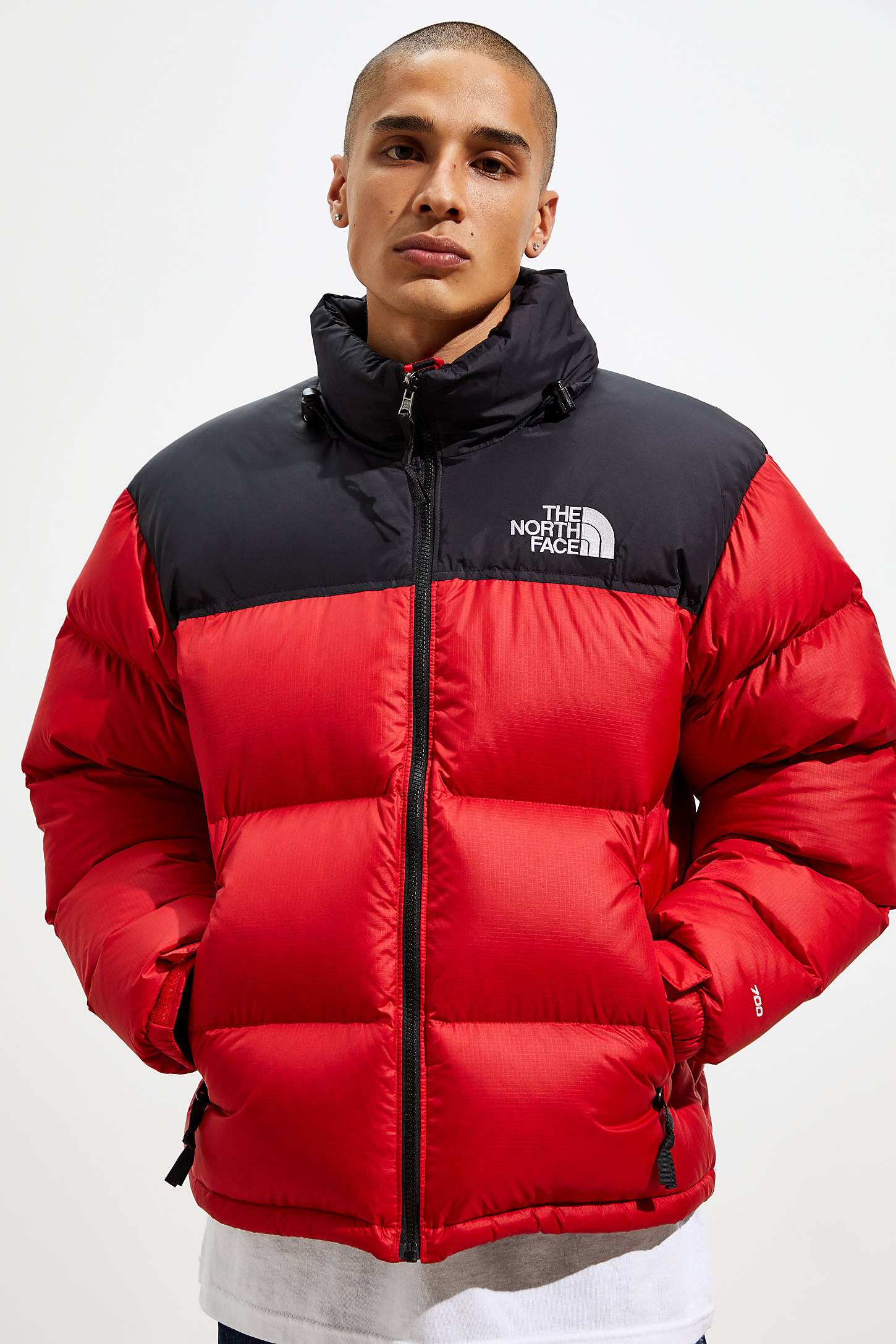 The North Face 1996 Retro Nuptse Puffer Jacket
We love the throwback vibes of this color-blocked North Face super-puffer. Not only will it remind the cool dude in your life of his grade-school style — we're sure he was on the verge back then, too — it will keep him seriously warm.
The North Face 1996 Retro Nuptse Puffer Jacket, $, available at Urban Outfitters
Click HERE to read more from Refinery29


Loading ...