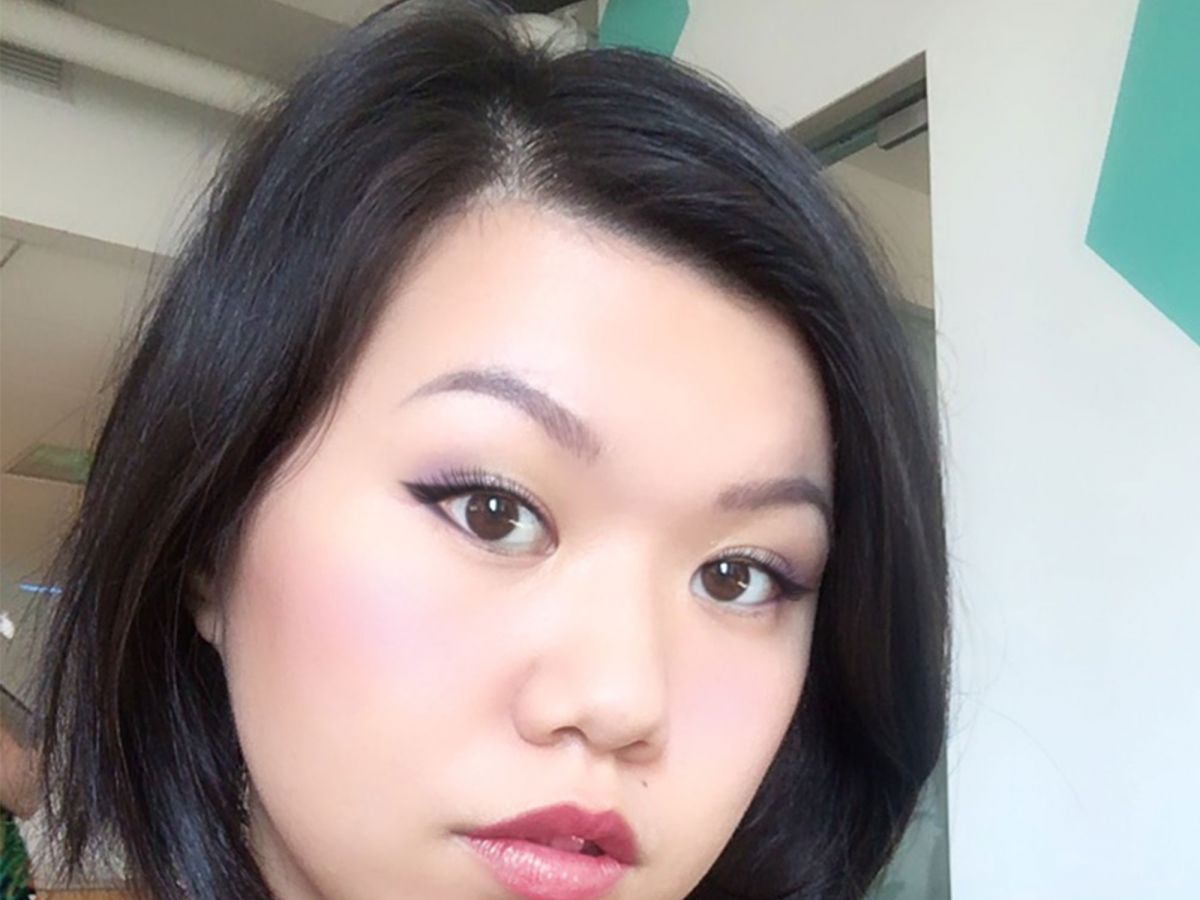 There are well over 2 million ways to transform your phone's interface in Apple's App Store — and each one is jockeying for you to hit the download button. Popular categories will help you chat with singles or find your next meal, while others make bills and budgets easier to tackle. There's even one that tracks the places you've pooped.
Of course, the beauty set has plenty to pick from as well. In fact, type the word "makeup" into the search bar and hundreds of programs pop up. Of these, many let you virtually "try on" single products and full looks, all without ever having to break out your makeup bag. But do they actually work?
In an attempt to discern the best from the rest, we test drove four of the buzziest free options around. YouCam is the first one that returns in search, so it earned a spot automatically. We were intrigued with Sephora's Virtual Artist, which was designed to replace in-store swatching all together. Meanwhile, ModiFace lets you try celebrity makeup looks, and Perfect365 just teamed up with legendary makeup artist Kabuki to bring new life to the category. Needless to say, we were excited to see what they came up with.
Ahead, check out unfettered reviews from three R29 staffers.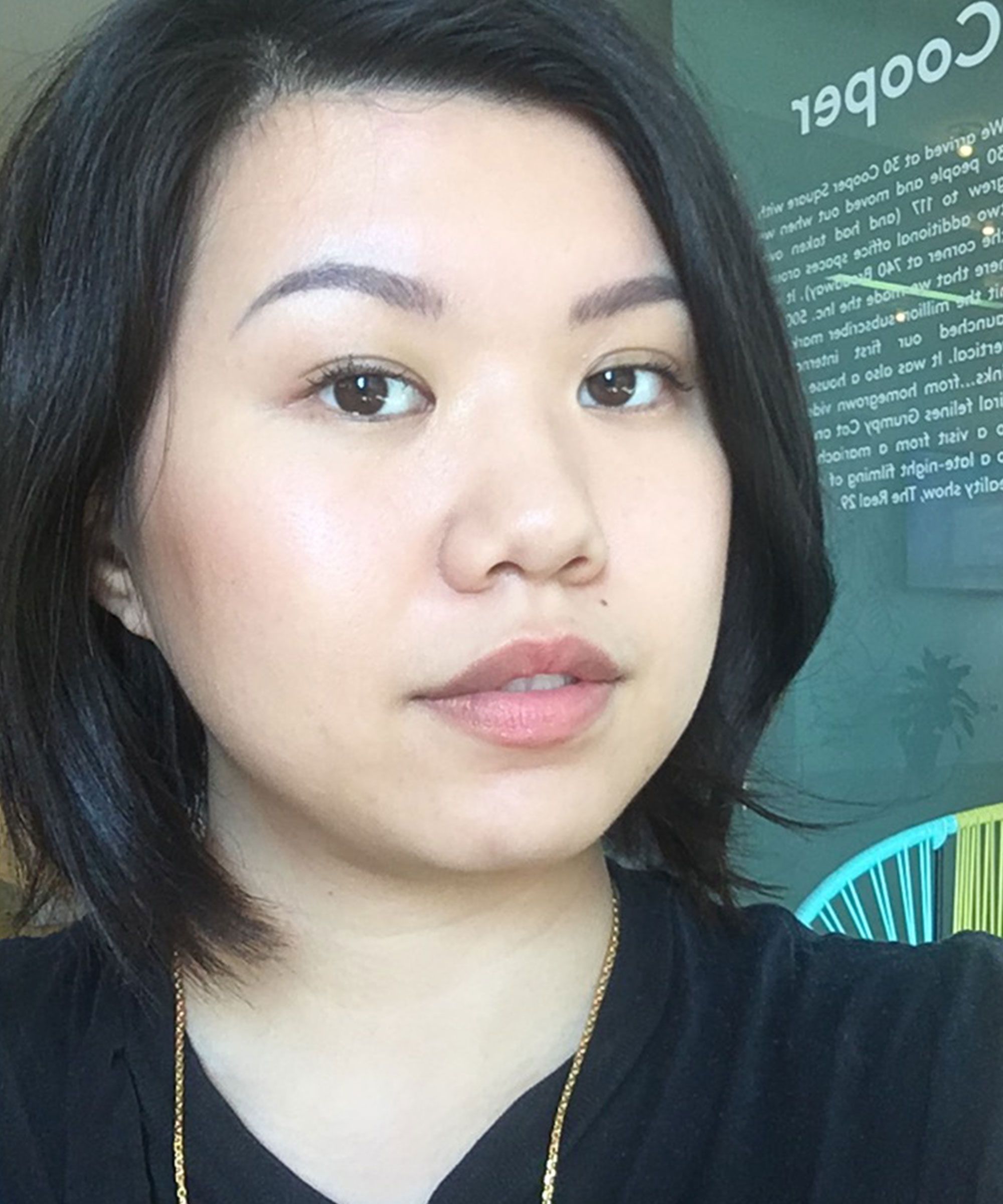 The Tester: Mi-Anne Chan, beauty writer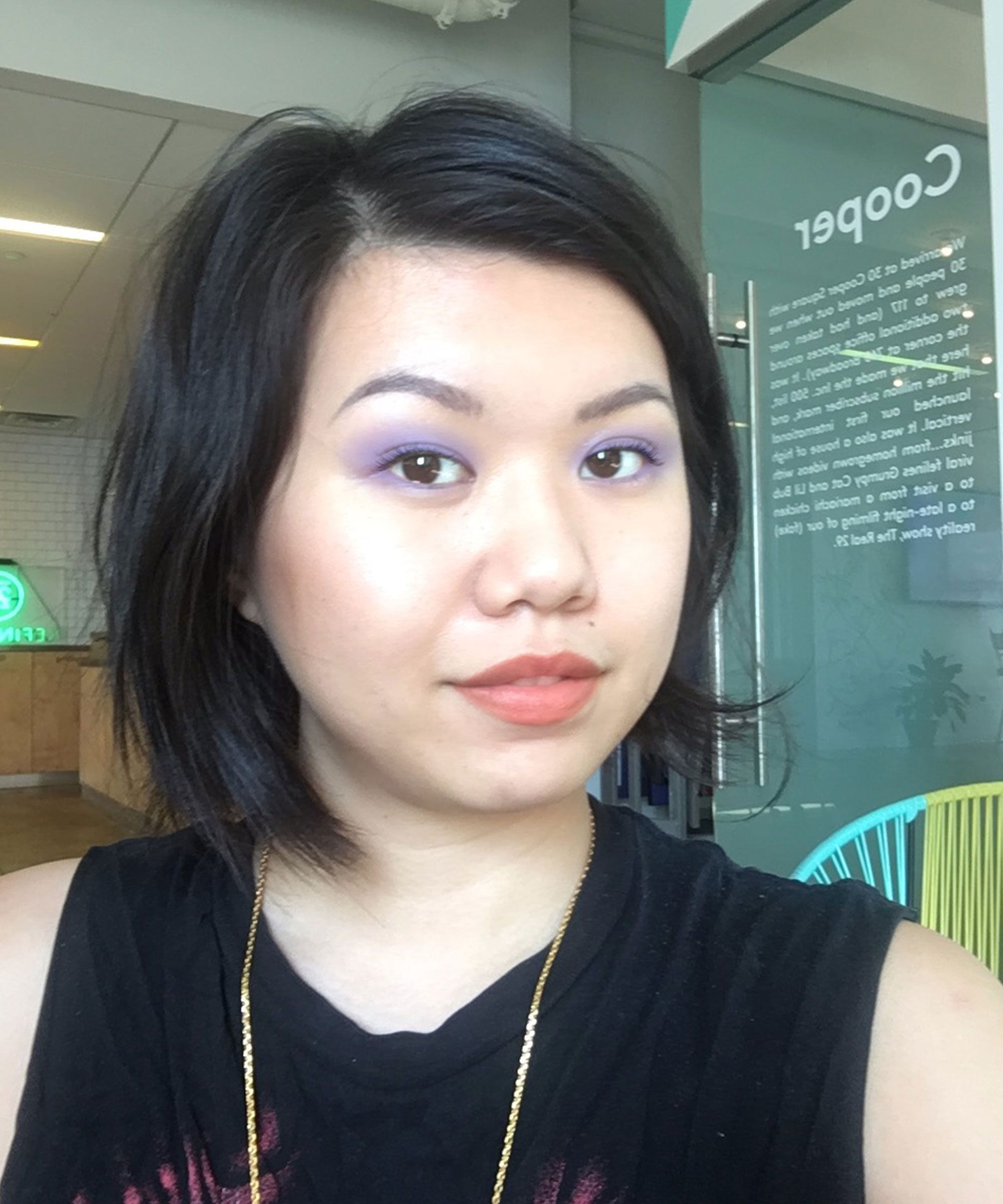 The App: Perfect365
"I'd never used a makeup app before, but when I heard that legendary makeup artist Kabuki created four looks for Perfect365 I knew that this app would be my first. I downloaded the app and chose the 'live makeup' function, which allows you to peer into your camera and select from the app's long list of makeup looks.
"I chose this lavender-and-peach iteration by Kabuki which I'll admit, is really beautiful. In fact, I liked the look so much, I'm going to recreate it with my own makeup this week."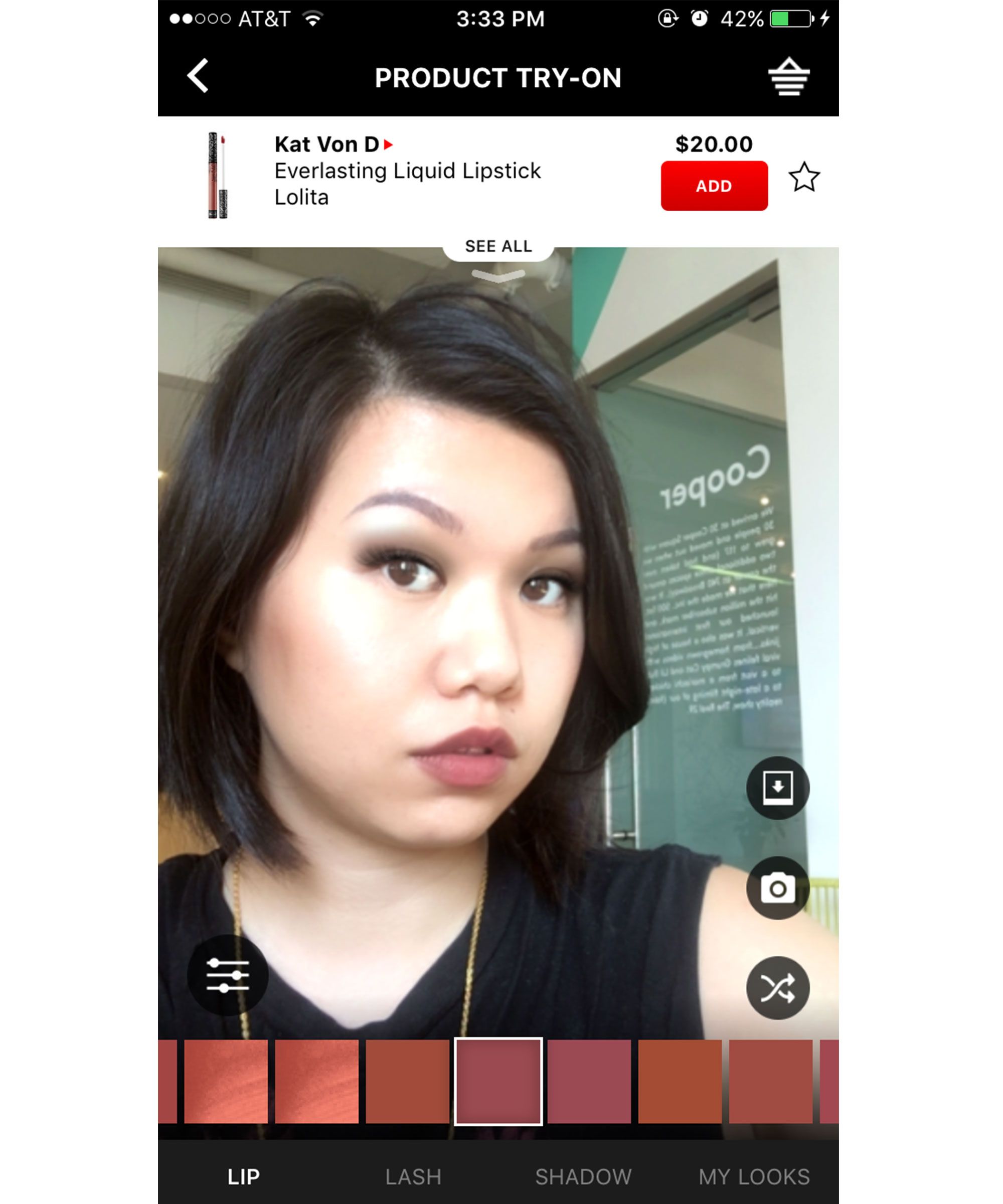 The App: Sephora Virtual Artist
"I had trouble finding Sephora's Virtual Artist program within the retailer's app (you have to scroll pretty far down the menu options to find it) but once I did, it was smooth sailing. The purpose of this app is to help you try on makeup before you buy it. While I don't think this function will replace the accuracy of just going to your local Sephora and swatching, it's a pretty neat tool that can help point you in the right direction.
"You can pick from an impressive array of eyeshadows, lip colors, and eyelashes and try on specific products. In this photo, I'm 'wearing' eyeshadows from Urban Decay's Naked 3 palette paired with Kat Von D's Lolita Liquid Lipstick. Sure, it doesn't necessarily look all that natural, but it's a fun way to shop for new colors."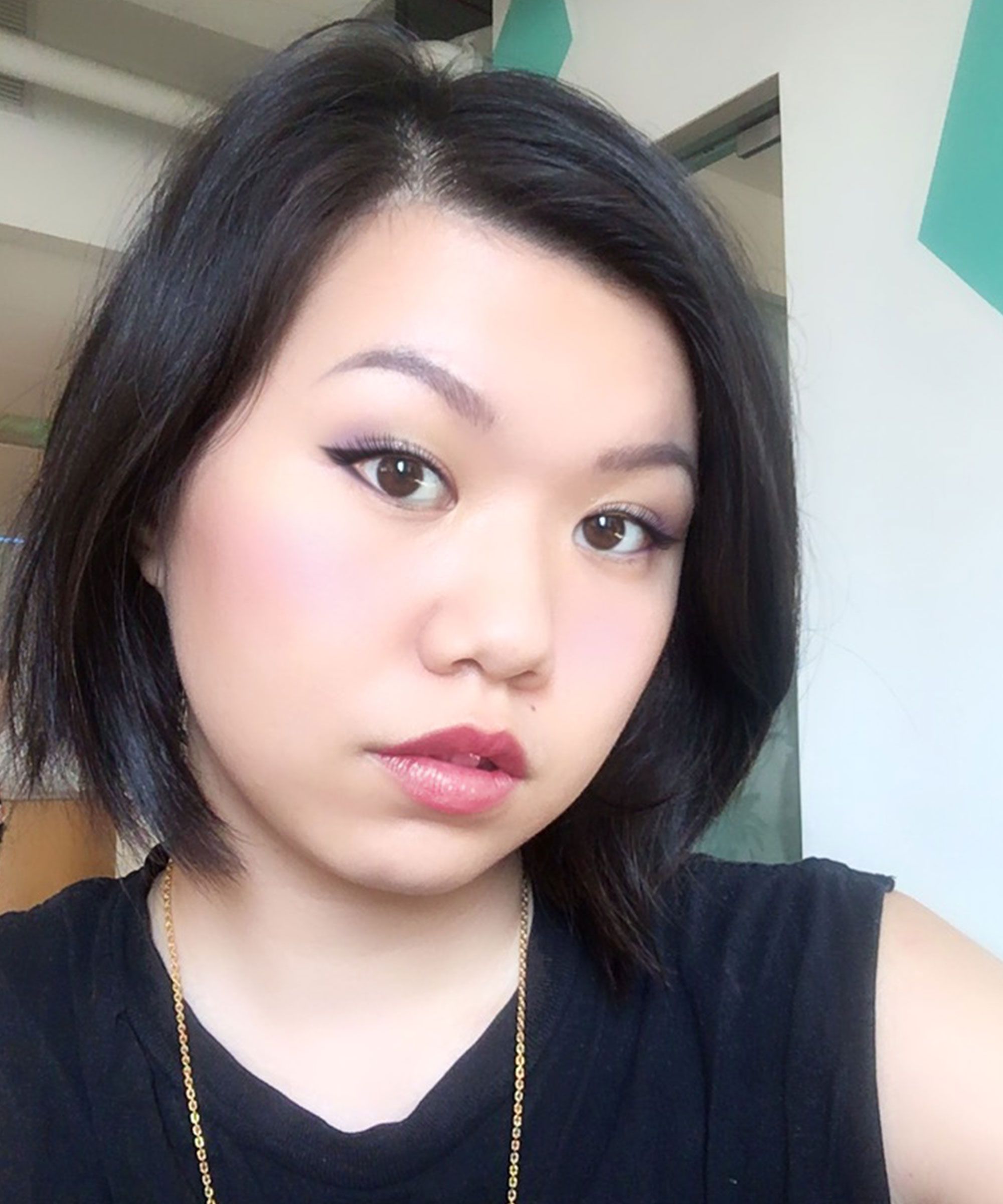 The App: YouCam
"Out of all of these apps, YouCam's 'Makeup Cam' comes to closest to real, bonafide makeup (save for a little airbrushing and filter magic). The app's video interface was able to match its virtual makeup to my features pretty seamlessly, meaning I didn't wind up with lipstick on my nose or an eyelash on my forehead…
"Most of the curated looks on the app are pretty tame, so you can't really go crazy with colorful eye makeup. You can, however, can try on different makeup items (blush, bronzer, lipstick, the whole shebang) and receive product recommendations for each."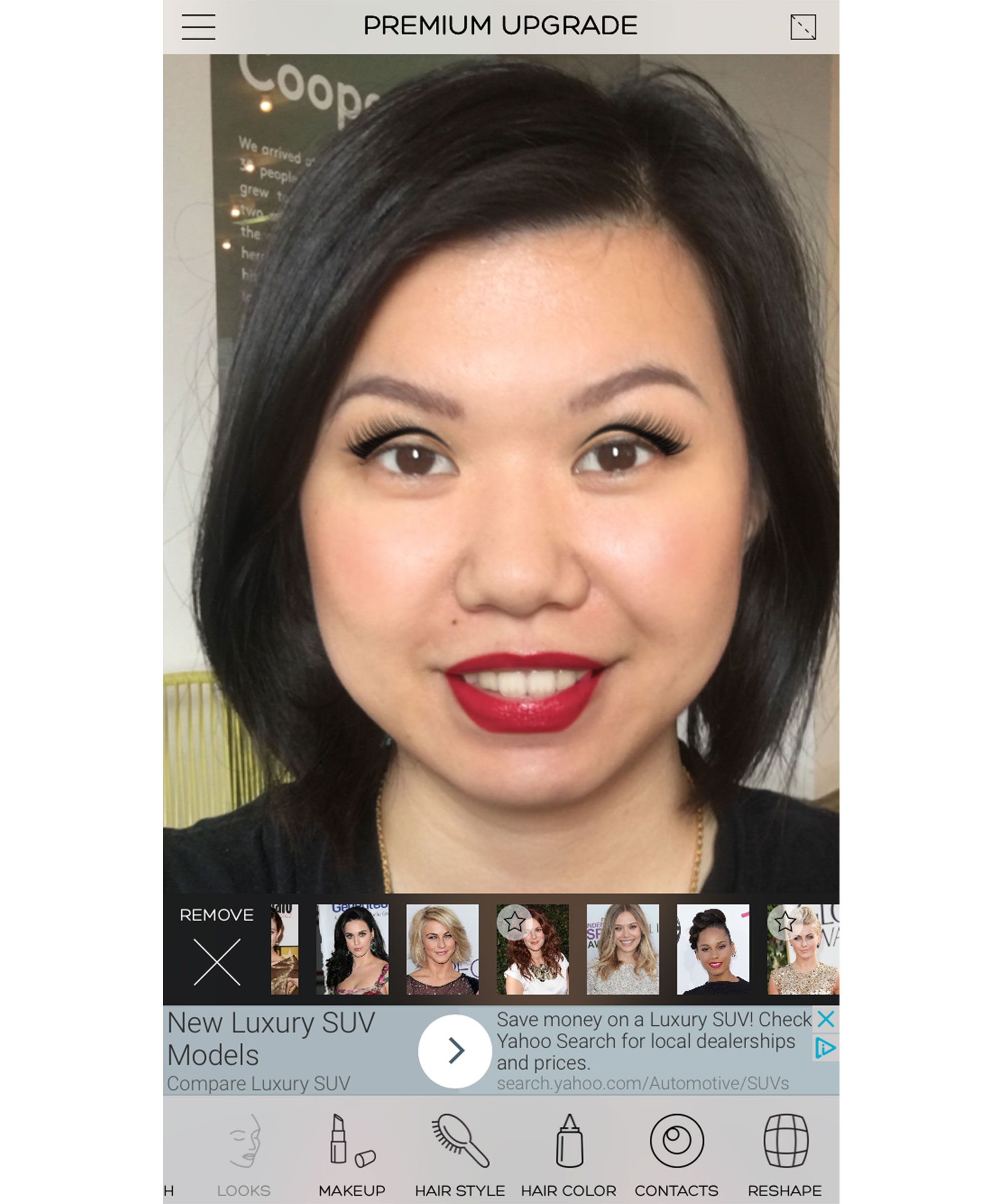 The App: Modiface
"As you can see, I didn't have the same experience with ModiFace. The app's user interface isn't the easiest to navigate — in fact, it's so loaded with steps and information it made it almost too overwhelming to use.
"The first thing you're prompted to do when you open up the app is take a selfie. Easy enough. Once you've snapped your photo, however, you're instructed to adjust teeny tiny modules on your face so that the app knows where your features are (it even asks if your mouth is open or closed). This was so cumbersome that I nearly gave up on the app together, but I pushed on.
"I quickly realized I hadn't been careful enough with the modules around my eyes, so the app placed false eyelashes in my crease rather than on my lashline. Needless to say the look was far from cute…The best part of ModiFace is the fact that you can try on celebrity makeup looks, I chose Alicia Keys, but I was disappointed she was the only woman of color. "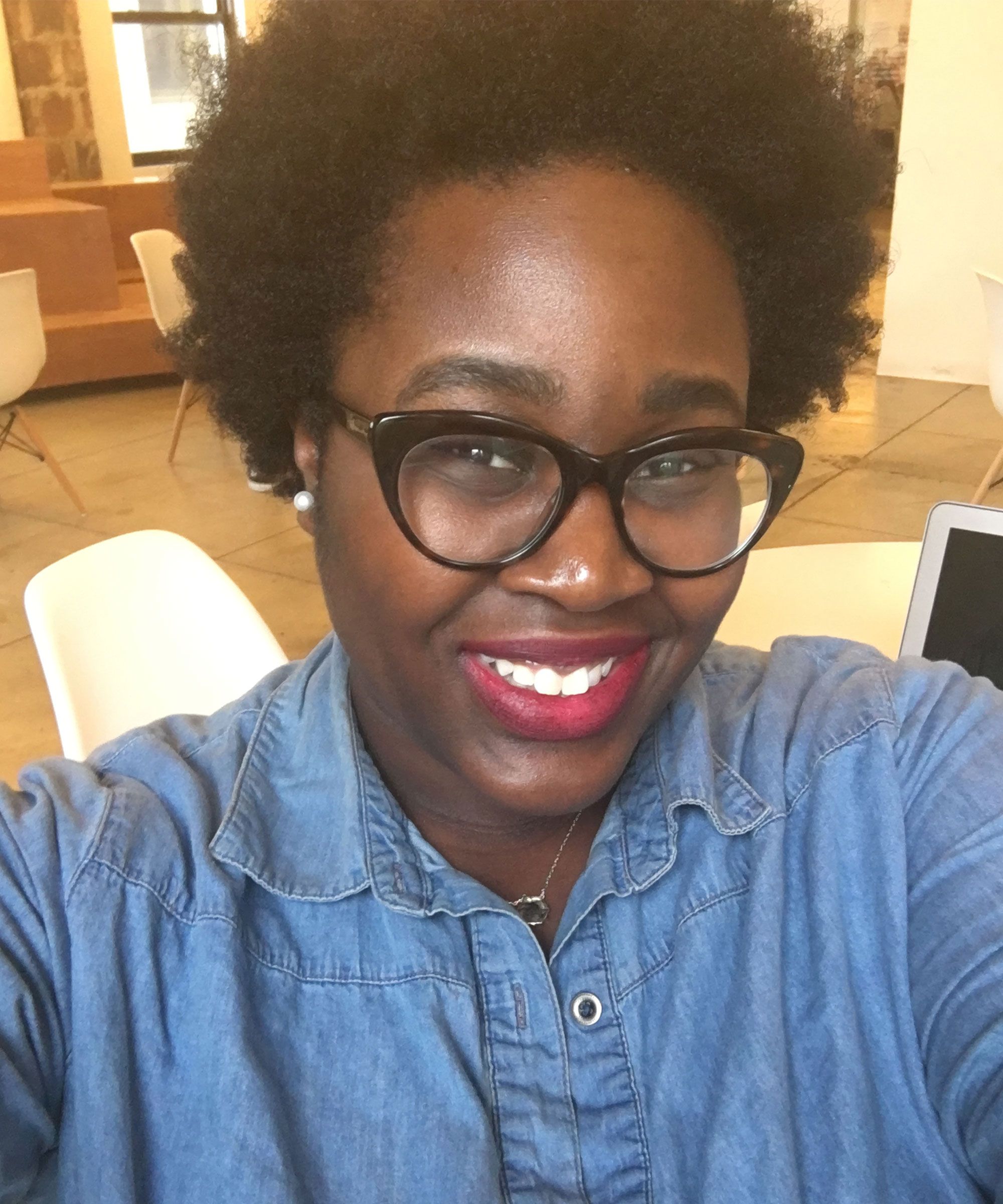 The Tester: Khalea Underwood, beauty writer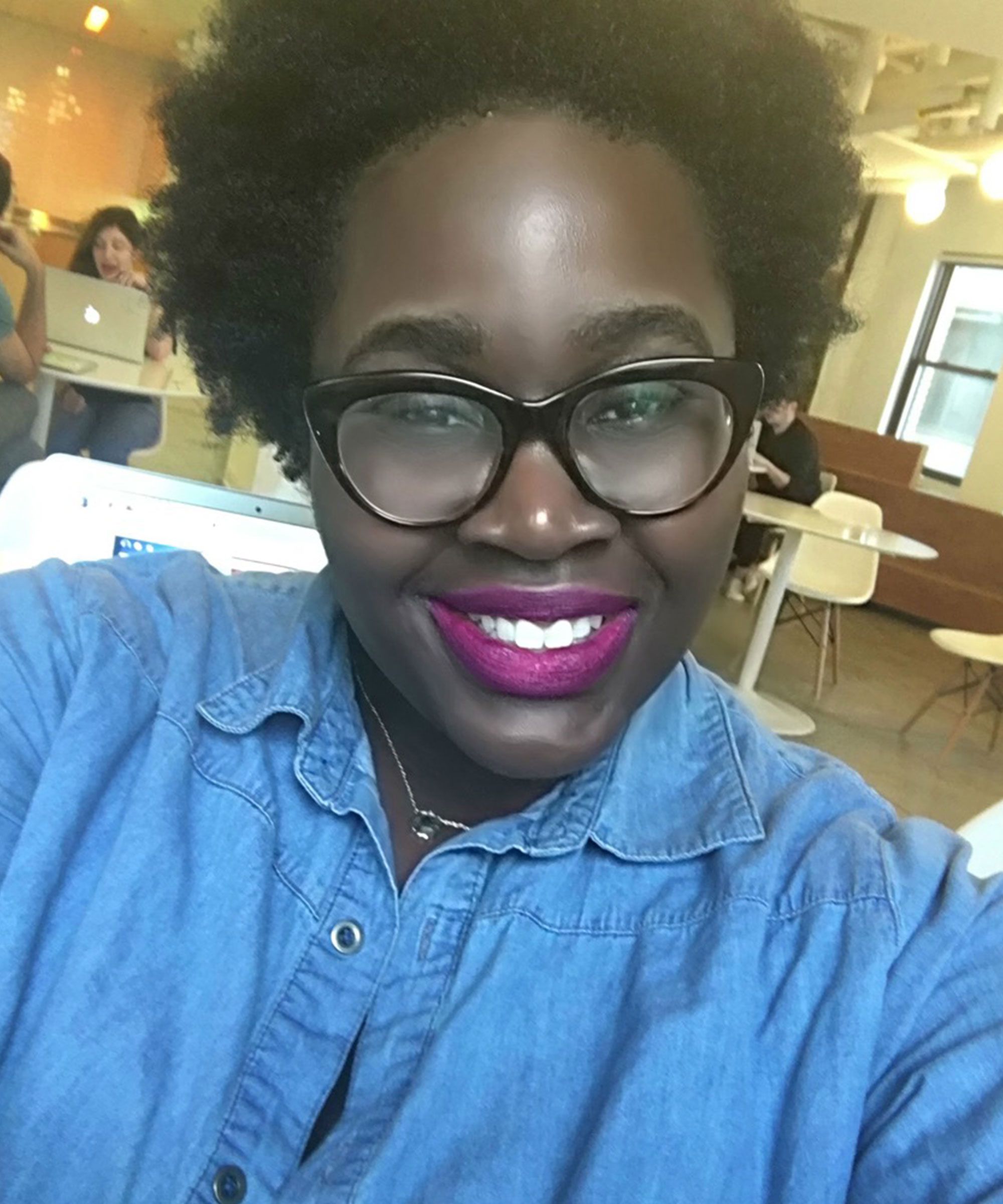 The App: Perfect365
"I got about five hours of sleep last night (thanks, Unbreakable Kimmy Schmidt), so my under eye bags were way too noticeable. This app comes in handy when you need to fix blemishes like those. I've definitely used it to brighten my teeth before, too. I wasn't that impressed by the branded looks, but the Natural Makeup option, along with a touch of bright purple lipstick, made it seem like I was a part of the land of the living again."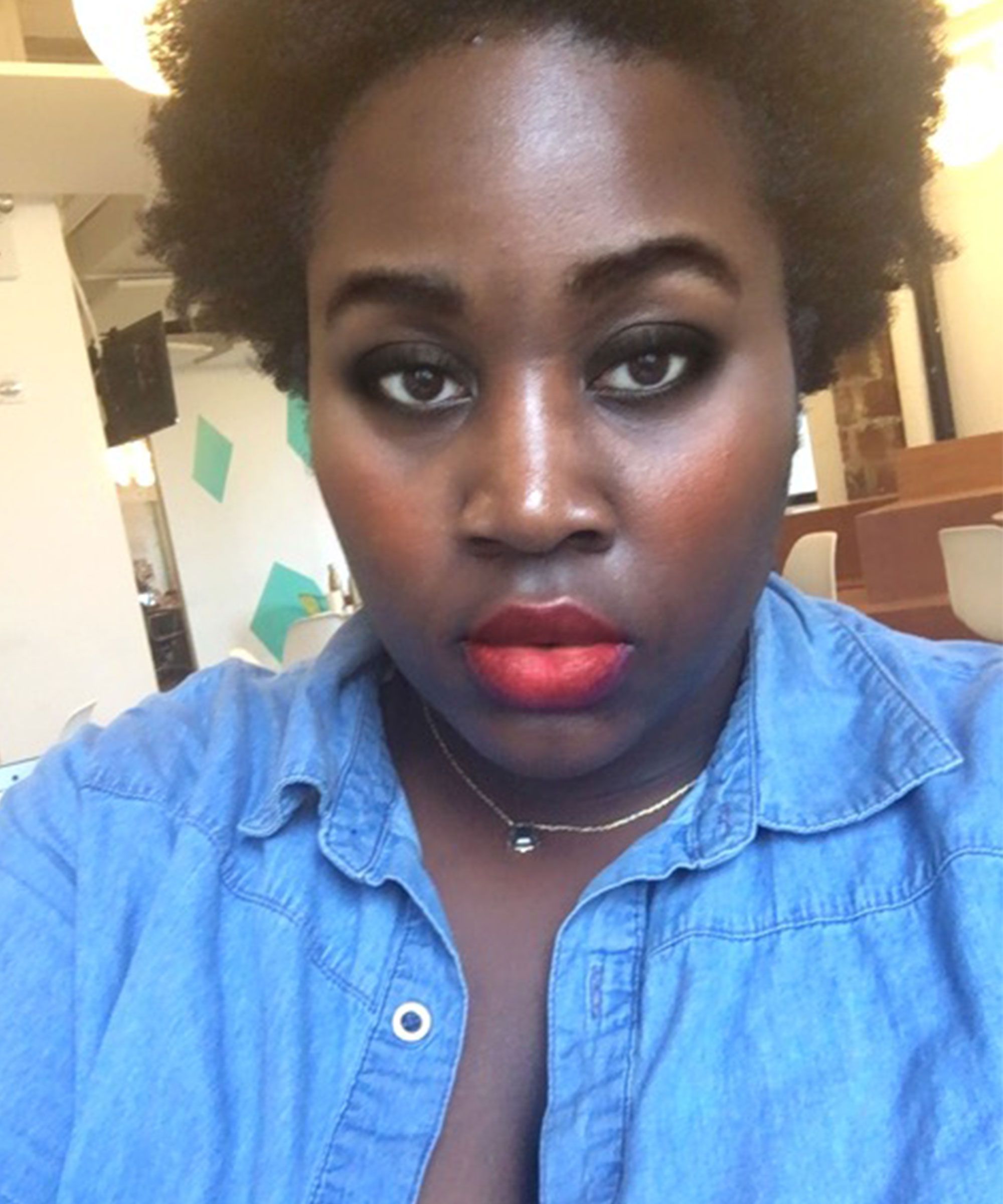 The App: Sephora Virtual Artist
"This app was my favorite! While the app is open, you hover your front-facing camera in front of you for a selfie, like Snapchat — then let it do its magic. I don't experiment with bright makeup enough, but now I'm tempted to scoop up Make Up For Ever's HD Blush in 515."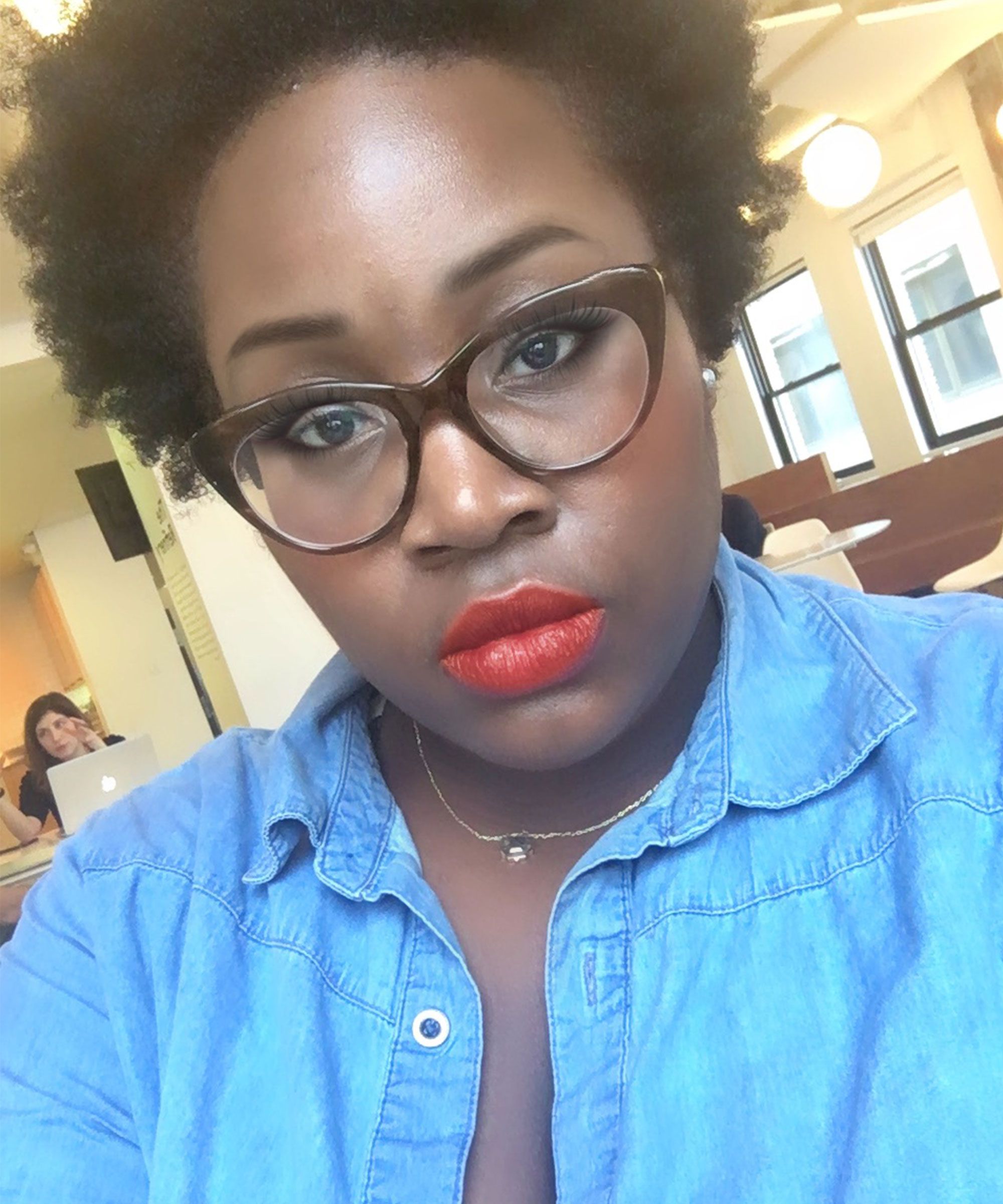 The App: YouCam
"This app doesn't show love for those with bushy brows. I didn't like the fact that you couldn't pencil 'em on thick, but I did dig the pre-made options. I'd be head-over-heels for Cleo, the look I chose, if there were a foundation that was closer to my skin tone."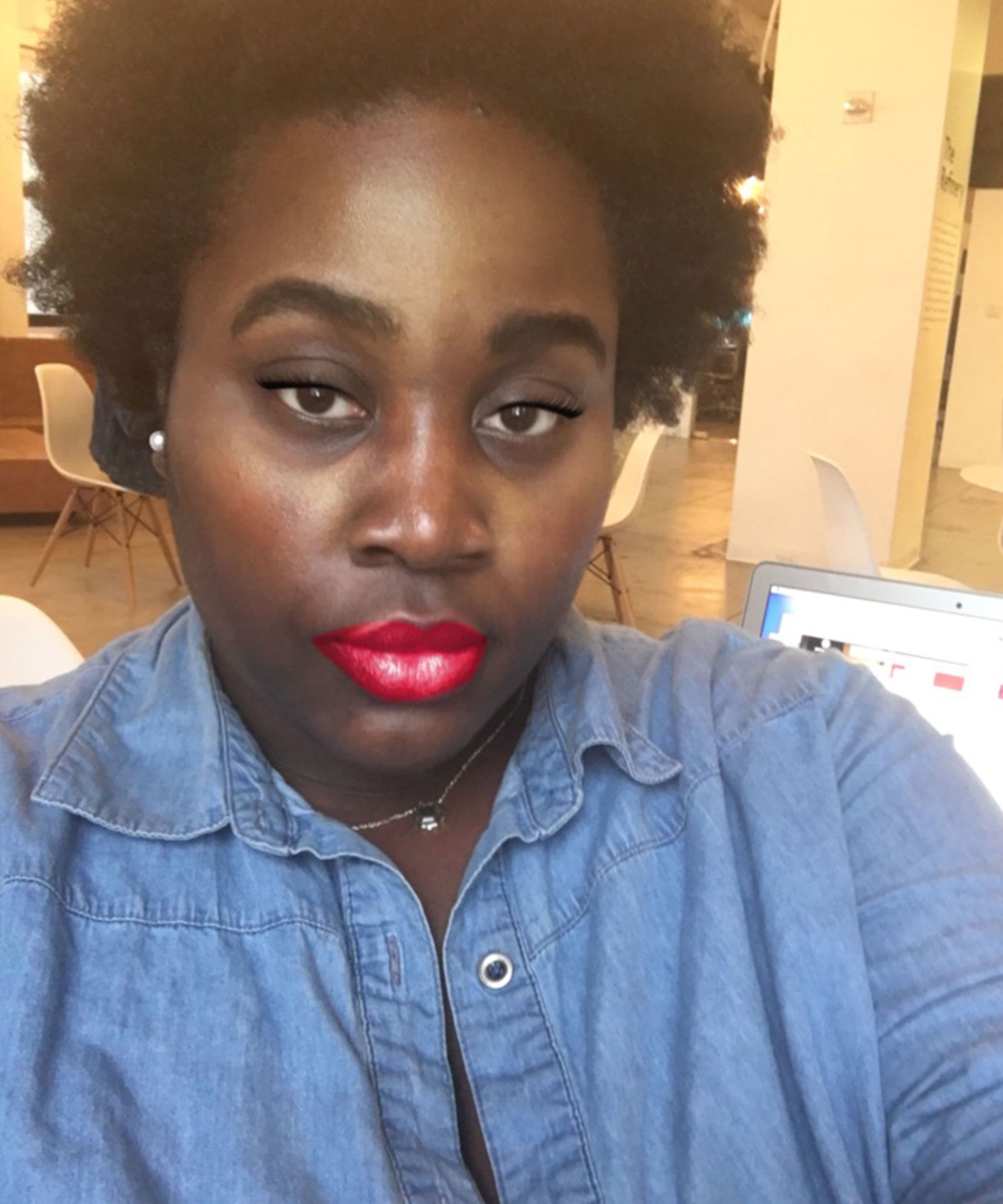 The App: ModiFace
"It's a no for me, dawg. I tried adjusting the sensors to fit my features at least three times, and the app still didn't track correctly. But even if it did, I wish that there were more celeb makeup options suited for women of color. Alicia Keys' signature glam isn't for me, clearly."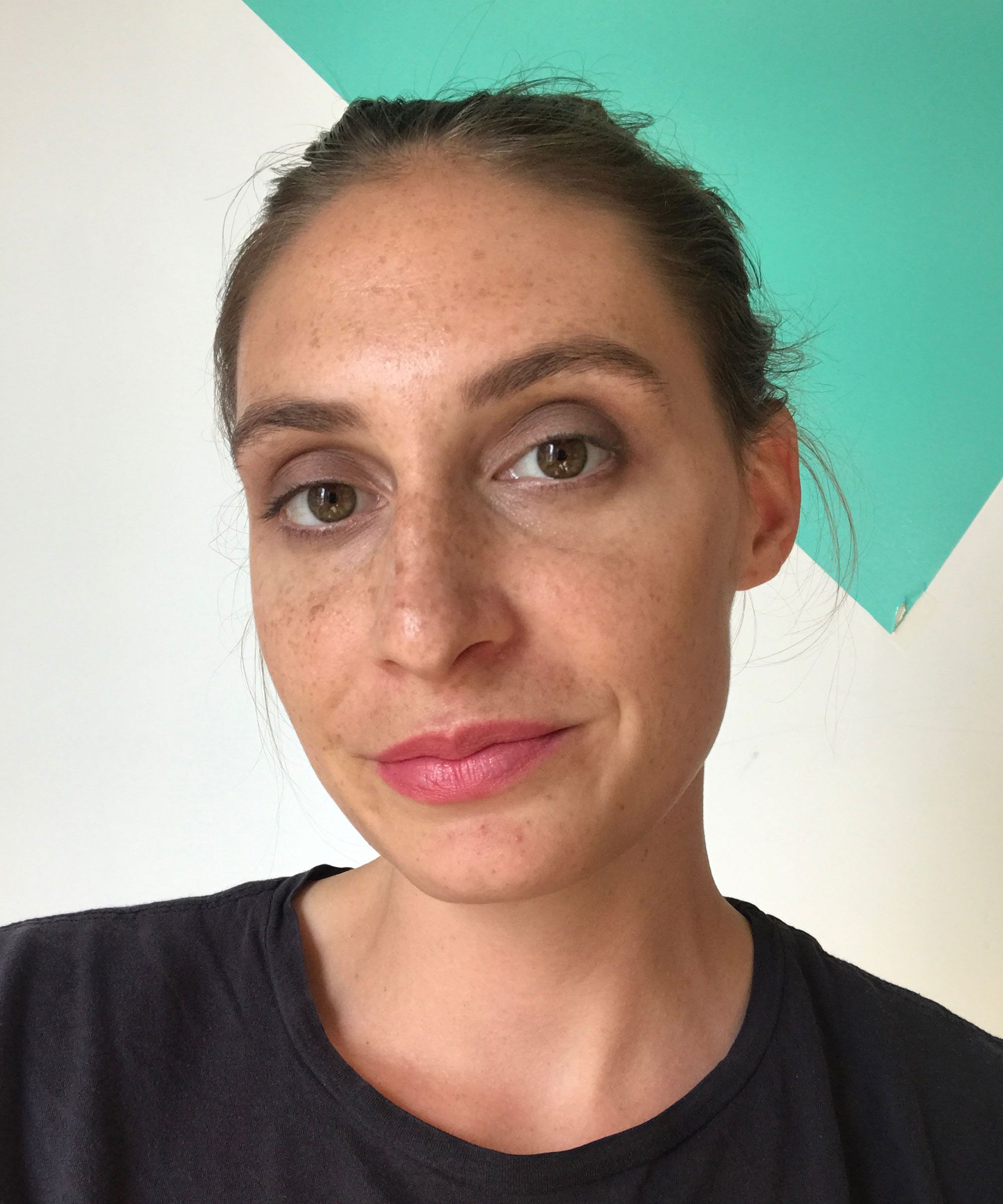 The Tester: Michaela Rollings, associate partnerships manager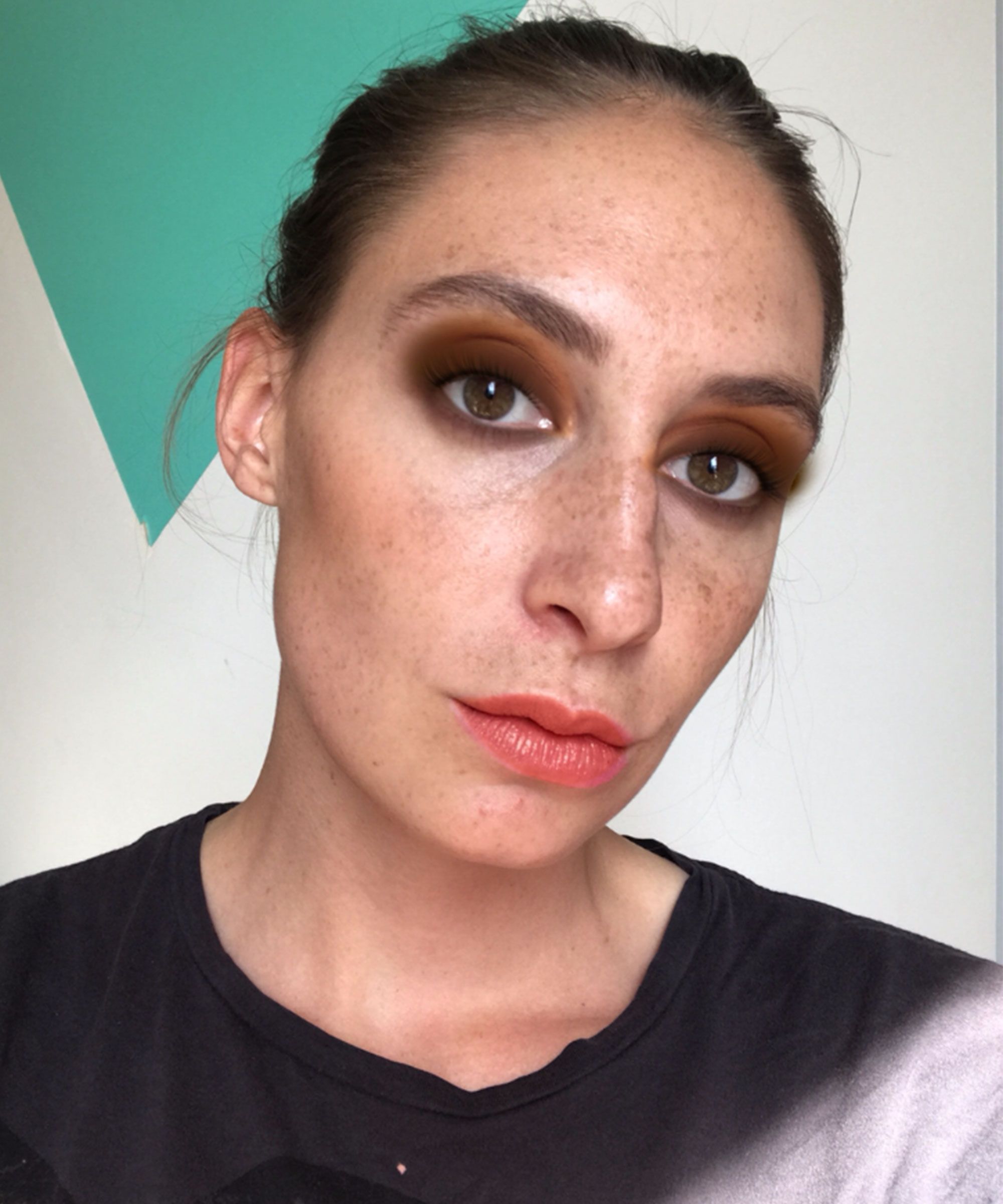 The App: Perfect365
"I really liked that this app didn't go crazy editing my skin and face, leaving my freckles noticeable and accentuating my features instead of hiding them. I thought the makeup looked pretty realistic, too, which was so surprising."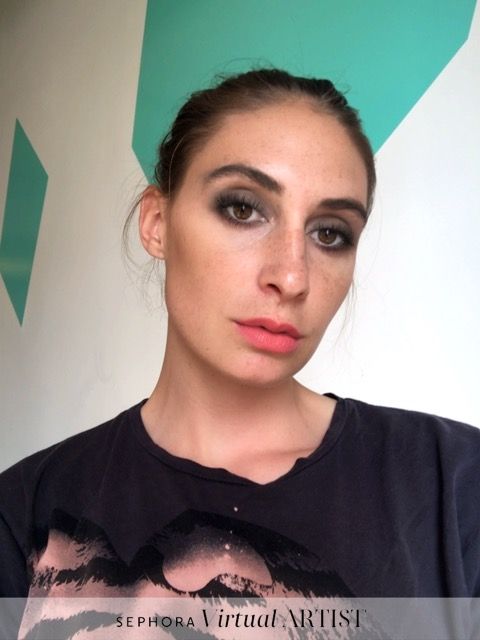 The App: Sephora Virtual Artist
"This app didn't have as many set looks as the others, but I loved the built-in filter and that it showed every product I used. The app also fit the products to my face pretty well, and didn't require much effort on my end. The finished product looked surprisingly natural."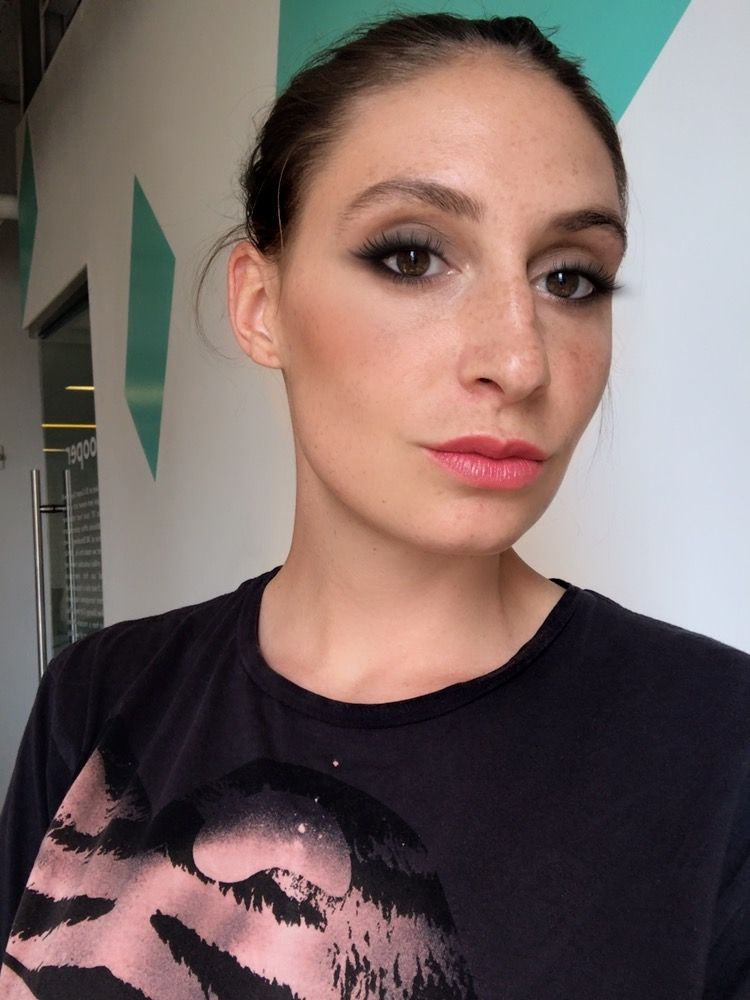 The App: YouCam
"I didn't love that this app blurred out my freckles and skin, but I did love the eye look here. I was shocked at how closely the shadow, liner, and lashes echoed something I'd actually wear in real life (and fit my eye shape)."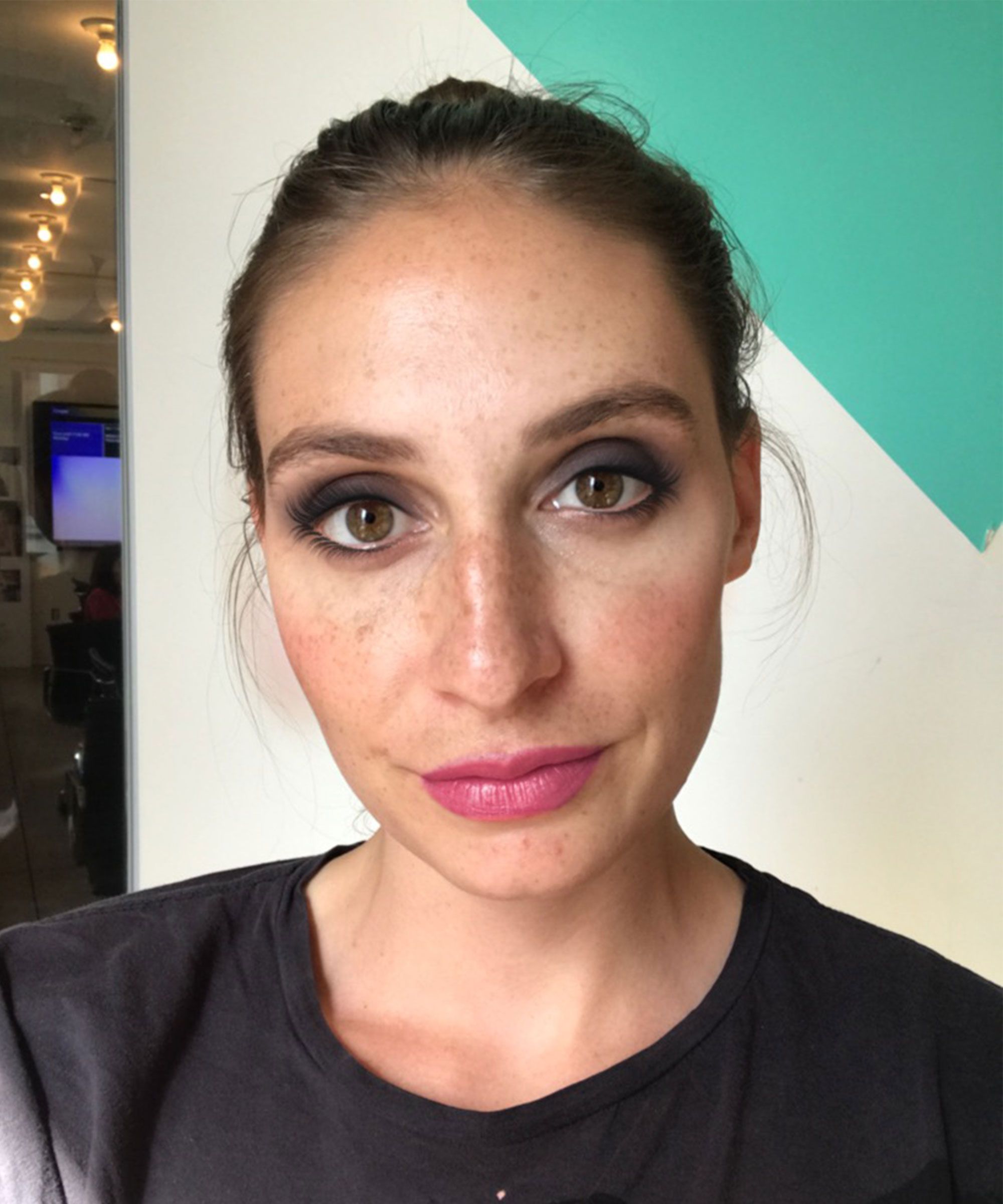 The App: Modiface
"The best part about this app was that it let you test-drive signature, celeb looks. While I wouldn't say this was a favorite of the bunch, I did like that the pre-set looks (I picked Julianne Hough) were modeled after known red carpet glam."
Click HERE to read more from Refinery29.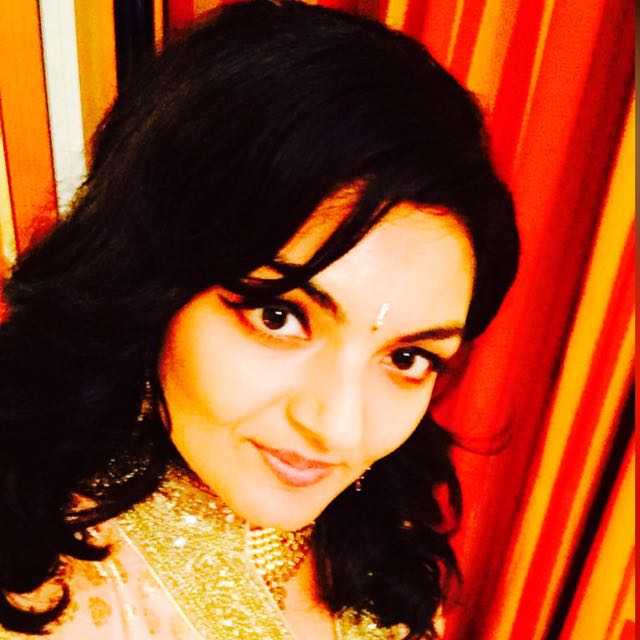 Vote for Shikha Dhingra For Mrs South Asia Canada 2017 by liking her Facebook page.


Loading ...