It's our job to try on the trends, test drive the new silhouettes, and give crazy prints and colors a chance even when most normal people would be too cynical to wear 'em. What this means is that we know what we're talking about when we say that something doesn't work — and not even a Wintour-sized decree could get us to change our minds.
Don't get us wrong, we're not saying that these trends can't, or don't, work — in some cases they're downright lovely (except for the Skechers; those are abominations), but on us? Not so much. Click through for the 21 pieces you'll never see in our closets.

Christene Barberich, editor-in-chief — Miniskirts
"I prefer to never say 'never,' but miniskirts just aren't my jam. If I thought I looked as good as Piera or Annie in one, I might reconsider, but for the time being, the longer the better."
Anna Sui Klimt Sequined Mini Skirt, $119, available at MyTheresa.

Piera Gelardi, creative director — Kitten Heels
"I feel that kitten heels are the antithesis of who I am. The idea of wearing them is soul crushing to me…. I see my life flashing before my eyes. Goodbye to late-night dance floor antics, off-color jokes, and pizza for breakfast."
Lucy Choi Bow Pump. $272.47, available at Farfetch.

Connie Wang, global editor — Lipstick
"I don't even know how many times I've thought 'Maybe this time, it won't look weird…' before swiping on a new lipstick and not recognizing the Bozo staring back at me in the mirror. It's a gorgeous look for many women, but I always feel like I'm in a costume when I wear it (not to mention the fact that I can't manage to keep it on my lips, and I'll end up either licking it off — gross — or absentmindedly smearing it all over my face before long)."
Beauty Is Life Lipstick, $28, available at Barneys.

Jessica Teves, managing editor — Tiaras
"While I know Vivienne Westwood recently proclaimed 'it just does something for your hair' and Duchess Catherine looked perfectly lovely on her wedding day in one, this hair accoutrement is not for me. Period."
Jon Richard Tiara, $79.71, available at Debenhams.

Neha Gandhi, deputy editor — Bandage Dresses
"Generally speaking, I only like clothes that don't touch my body, so bandage dresses are an obvious no-go for me. But, it's not just because they'rebinding party clothes, as Cher Horowitz would say, but also because they're so overtly, in-your-face sexy. I think a little mystery can be so much more alluring."
Herve Leger Bandage Dress, $990, available at The Outnet.

Kristian Laliberte, senior editor — Sneaker Loafer Hybrids
"I don't understand what is going on here. Is it a dress shoe? Is it a sneaker? Nope, like that desperate half-human, half-creature Gollum, it's a hideous abomination of the two. Unlike Frodo's stalker, this hybrid shoe (I shudder just saying that) doesn't even have the redeeming quality of a relatable soft side. A) It's a date-killer — if you're wearing these, it means your lazy or just plain indecisive, and B) If you like 'em, it's a clear sign you're going to get married in Vegas. Rocking these babies. I suggest getting to Mordor, and fast."
Skechers Men's Relaxed Fit Shoes, $78, available at Skechers.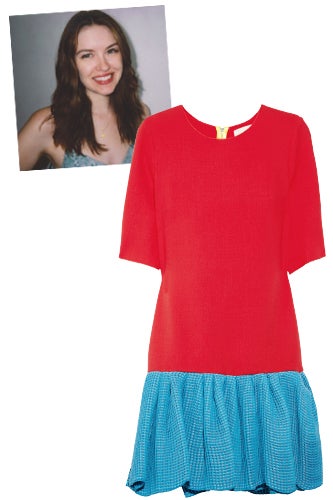 Megan McIntyre, senior beauty editor — Drop-Waist Dresses
"In theory, drop-waists seems like they would be fantastic — no dealing with too tight material stretched across my stomach or an uncomfortable waistband. But, as a textbook example of a pear shape, that low, hanging, undefined waist just winds up making me look like my whole body is the same size as my widest part — my hips. I think drop-waists looks great on ruler-straight, willowy, tall girls (then again, what doesn't look good on that body type?), but for petite, pear-shaped me, I'm going to stick with pieces that accentuate my natural waist, lest I look like a walking, shapeless paper sack."
Roksanda Ilincic Wool-Blend Dress, $1,750, available at Net-a-Porter

Katie Hintz-Zambrano, senior editor, West Coast — Litas
"Thanks to circa-2009 fashion bloggers who wore these ugly, clunky, witchy shoes to death, these babies are so over. Yet, just like thigh-highs, folks continue to wear them, which drives me nuts. Luckily, I don't need the extra 5 inches, so I've never had to entertain the thought of slipping these fugs on myself."
Jeffrey Campbell Lita, $159.95, available at Solestruck.

Lisa Dionisio, production editor — Bustier Tops
"Just like the Biebs, I never say never, but there's probably a 0.01% chance you'd ever catch me wearing a bustier. For one, I don't have abs, or, rather, they've disappeared after numerous servings of Westville mac-n-cheese). But more importantly, this fringe-y bra seems like something Britney would have worn during her late noughties, trying-too-hard comeback phase. Not a look to be repeated."
Topshop Fringe Corset Top, $48, available at Topshop.

Brenna Egan, Los Angeles editor — White T-Shirts
"I am a firm believer that 'borderline ugly' pieces are what make an ensemble noteworthy. You could blindfold me at Goodwill, pick out a piece, and I'd cut it, send it to the tailor, layer it, or just style itsomehow to make it work — I'd seriously wear anything … except a white T-shirt. I honestly don't own one. The last time I wore a tee and jeans was probably junior high!"
T By Alexander Wang White Tee, $98, available at My Theresa

Kelsey Miller, SEO editor — Boyfriend Jeans
"On me, they look more like sad-sixth-grader-with-no-self-esteem jeans."
Current/Elliott Boyfriend Jeans, $334, available at Matches.

Holly Thomas, Washington, D.C. editor — Mules
"I've never understood the point of mules — they're basically the dressed-up older sister of flip-flops, my other shoe pet peeve. My rule? Never buy half a shoe when you can buy a whole shoe."
KG Enigma Pointed Mules, $172.38, available at ASOS.

Annie Georgia Greenberg, New York editor — Split-Sleeve Dolman Tops & Dresses
"Specific? Yes. Shudder-inducing? Also yes. Okay, I understand how these tops might be comfortable — what with the built-in ventilation and all — but I just can't picture myself ever wearing one. It's like someone's incorrect idea of casual-cute. And, final question: Who are those slits sexy for anyways? Certainly not me."
Nicole Miller Blouson Dress, $355, available at Nicole Miller.

Angela Tafoya, San Francisco editor — Mullet Skirts
"It's like … why? I just don't think there's anything chic about a skirt that's higher in the front, longer in the back, and layered with chiffon. Make up your mind; do you want a long skirt or a short one? I want this trend to die. Sick of it. You will never catch me wearing one of these things. Shudder!"
Romwe Hem Skirt, $26.25, available at Romwe.

Rebecca Taras, Chicago editor — Colored Jeans
"To me, there is nothing adult or sexy about a bright yellow (or green, or orange…) pair of pants — especially when they are constructed of denim. This isn't to say that some people can't pull them off, but I'll take my classic dungarees any day."
J Brand Skinny Jeans, $364.37, available at My Wardrobe.

Leila Brillson, global news editor — Peep-Toe Boots
"First off, I don't like to think of the toes of my boots as 'peeping.' Nothing good, unless it is made of marshmallow, ever comes from 'peeps.' But mostly, I think these are a sign of lazy design. The toe of a shoe is its most distinctive facet, and sometimes I think that creators don't exactly know how to 'close' it — not to mention that the tiny opening defeats the utilitarian appeal of the boot (my feet will freeze!). Of course, this isn't a diehard rule for everyone…but just for me."
Taccetti Peep Toe Bootie, $475, available at Nordstrom.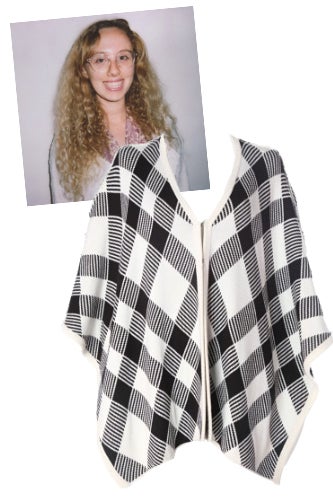 Lexi Nisita, associate community editor — Ponchos
"Don't get me wrong — I love the way my parents' retired neighbors down in Florida dress on a cold 60-degree day. But, I won't be borrowing their knit, fringed, mock-turtleneck ponchos any time soon. While this confusing item of clothing may come in all (ill-fit) shapes, prints, patterns, textures, and sizes, it pretty much ends up looking awful no matter what. If I'm going to officially give up and just wear a blanket out of the house, I'll happily use one of the many Snuggies in my personal collection, thank you very much."
Alice + Olivia Plaid Poncho, $396, available at Alice + Olivia.

Gina Marinelli, assistant editor — Turtlenecks
"The only time you might, might catch me wearing a turtleneck is if I'm going skiing — that's rare, at best — otherwise I stay far away. Besides the up-to-the-chin collar that's horribly unflattering on my body and manages to make my short neck look even shorter (hello, floating head), I can't get past the uncomfortable and often confining feeling of a turtleneck. Plus, I've never managed to put one on without making my hair a static mess. Ever. (P.S. Just as awful, but flimsier: turtleneck's older sister, the cowl-neck. No thanks.)"
J. Crew Tissue Turtleneck, $39.50, available at J. Crew.

Willow Lindley, fashion & beauty assistant — Drop-Crotch Pants
"I just can't stand drop-crotch anything. I think they make it look like you have something funny in your pants weighing you down. Yucky."
Rick Owens Lilies Drop Crotch Pants, $428, available at La Garconne.

Sarah St. Lifer, editorial assistant, West Coast — False Eyelashes
"I'm already awful at applying eye makeup, so why would I make things harder on myself? Not only do they look heavy, but why would I ever glue something to my face? I'd rather pile on the macara and use the eyelash curler, thank you very much!"
Japonesque Eyelashes, $8.89, available at Beauty.com.

Chloe Daley, editorial production assistant — One-Shoulder Dresses
"Why is one shoulder covered up? I just don't get it. Yes, some celebrities can pull it off… but really? That shoulder is so awkward."
Mango One Shouldered Dress, $69.99, available at Mango.
By Us
Click HERE to read more from Refinery29.