This article was last updated on April 16, 2022
Canada:

Oye! Times readers Get FREE $30 to spend on Amazon, Walmart…
USA:

Oye! Times readers Get FREE $30 to spend on Amazon, Walmart…It if were not for WordPress plugins I might be in real trouble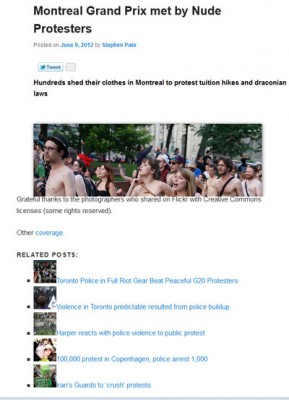 One of the joys of hosting a content site with rich media is being able to change it on the fly.
When I installed the Contextual Related Posts plugin for WordPress I hoped it would give you a better experience on NJN Network.
With Webtrix, my sysadmin, out of town it was a leap of faith but we do that all the time, right.
The plug-in creates context related links based on words and secret formulas.
It actually works quite intelligently picking the most recently published stories.
I was ecstatic since it looked great and NJN Network did not require any major fixes, which can happen when I proceed without tech support.
And it was adding Related Posts back to the beginning in 2005, saving me lots of work.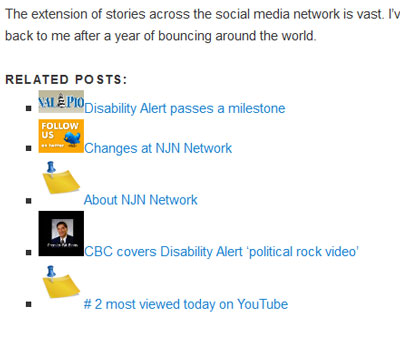 The only problem was that some, or should I say many, of the older stories did hot have thumbnails.
Without a thumbnail, the Related Posts section had these little notes icons.
It still works but it is not as attractive as a real picture icon.
So I started on Monday fixing the stories that you read the most. Every day I spent hours adding thumbnails to stories that showed the post-notes icon.
Then it dawned on me – there is a WordPress plugin for everything. Sure enough there is a WordPress Plugin – Automatic Post Thumbnail.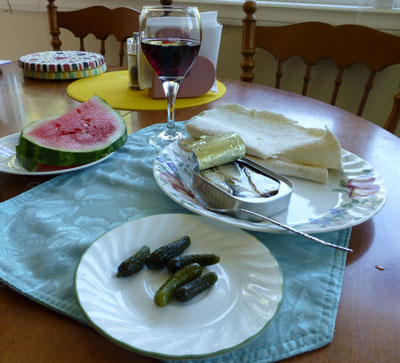 Lunch with sardines and wine while Automatic Post Thumbnail chugged away
I checked the reader feedback and people liked the plugin so I installed it.
One hour later it had chugged through 4,000 posts and added thumbnails to 1,700 that were missing.
If a post has no thumbnail, Automatic Post Thumbnail uses the first picture it finds in the story.
Of course, if there are no pictures it leaves the thumbnail blank. There are a few of those post-it notes icons yet to fix but nothing like the 1,700 it fixed while I had lunch.
Plug-ins are the reason WordPress is the best content management system and it is free.
You can add very sophisticated and cool features to a website for little or no money. If you are a WordPress site owner, what are your favorite plugins?
Some of my favorite plugins include –
Awesome Flickr Gallery creates the photo galleries we use.
SoundCloud is Gold – WP plugin makes inserting SoundCloud files effortless.
Websimon Tables creates the tables that you see at the end of stories to help you find the product or music.
WP Touch Pro makes our site compatible with Android, iPhone, iPad and Blackberry devices.
Top Ten manages the top stories for the day and all time.
Some plug-ins have small license fees, others are free. The WordPress community is an open source sharing place.
It is always nice to donate something to the programmers who created and maintain the plugins. I love all the Plugins and salute the programmers and users of WordPress.
By Stephen Pate, NJN Network
You can publish this article on your website as long as you provide a link back to this page.