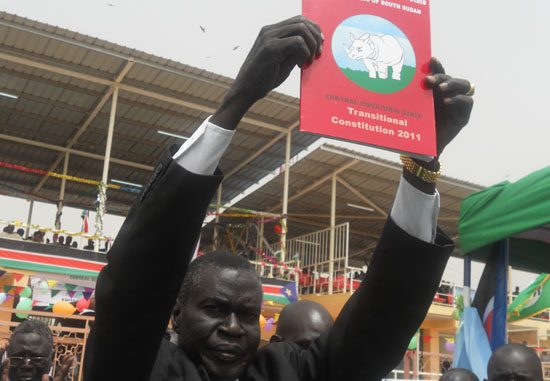 This article was last updated on April 16, 2022

"It is for these reasons that the government of Central Equatoria has declared Fridays as half working days to enable the people to get involved in agriculture and livestock activities in order to promote food security," Wani said.
The governor was speaking during his swearing in ceremony held last month. Wani disclosed further that the state wishes to solicit for technical support from development partners, secure tractors with assistance from national government, intensify veterinary services to improve animal, poultry and fish production and expand revenue sources and collection.
The Central Equatoria Minister of Agriculture and Forestry Mr. Michael Roberto Kenyi confirmed that, "I was part of the council who passed the resolution to release our civil servants including constitutional post holders to work up to mid-day on Fridays; in order to go back to our rural villages to start land preparation before the rainy season starts," Roberto emphasized
"The main impact will be that the land under cultivation will be increased and the timing in planting, weeding and harvesting will be achieved. The people will be reminded that agriculture is important for income generation and food supply," he said.
The impact of this declaration will be assessed by the national ministry of agriculture while conducting the national assessment for food and crop production of the states at the end of the year.
The measure will be able to show the amount of food produced, area under cultivation before the declaration and vice-versa. It's a common practice in Africa for a leader to have a farm, house and a granary.
You can publish this article on your website as long as you provide a link back to this page.