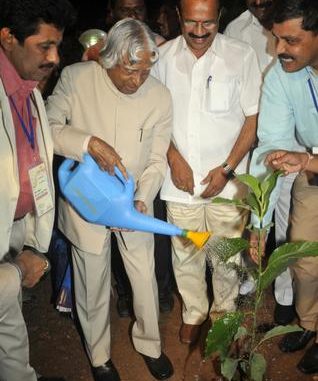 According to the former President A.P.J Kalam the media should represent the voice of not only the 300 million urban population but the whole nation of billions.
He said "Journalists must grow roots in every village. The media must be a partner in national development, he said pointing to the glaring contradictions in the growth of the country. While India had made great progress in the space programme, 400 million people live below the poverty line. The first loyalty of a journalist must be the people of the nation. Journalists must be independent of all groups, parties and organizations — something that is particularly important in a multicultural democracy of India,"
He also said that it is the duty of each and every journalist to find and bring to attention the success stories of individuals around the country like the initiatives in organic farming. This will help in people getting more aware and this will help in recognizing the good things happening around the country.
He further added that there should be no room for yellow journalism or sensationalism in media and called for a continuous "updating of knowledge". Moreover he advised that special courts should be setup to deal with official corruption.
Article Viewed on Oye! Times @ www.oyetimes.com