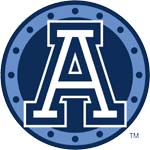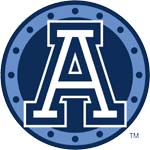 Friday's game to benefit CBCF; Keshia Chanté to perform at halftime
Mary Ann Robertson lost her battle with breast cancer two days after her 40th birthday, leaving behind a husband and 7-year old son named Taylor. When Bertha Huntley was diagnosed with breast cancer at age 85, it was her grandson Kevin who took her to her chemo appointments. At age 87, Bertha is a survivor. Georgie Lysack lost her fight with breast cancer, leaving behind her family including her 10-year old grandson Wes. Fortunately, Wes's other grandmother, Jean Hillyard, survived breast cancer and has been clear for 5 years.
These are just some of the ways women's cancers have affected the Argos players and this Friday, October 21, the Toronto Argonauts and the Edmonton Eskimos will wear pink to show their support and raise awareness and funds for the fight to end women's cancers. With a special kickoff time of 6:30 p.m., fans are encouraged to also wear pink.
A donation from tickets sold will be made to the Canadian Breast Cancer Foundation. Proceeds from the 50/50 draw and the game day program will also benefit CBCF. Cancer survivors will form the fan tunnel during player introductions and will be celebrated throughout the game. CBCF will also have concourse booths selling commemorative merchandise to benefit the cause.
Recording artist and Juno Award winner Keshia Chanté will give a special halftime performance. Fans can submit the name of a loved one directly affected by breast cancer via @TorontoArgos or @ArgosCheer on Twitter and using the hashtag #ArgosPink (e.g. @TorontoArgos Jane Doe #ArgosPink). The names will be displayed on the ribbon board inside Rogers Centre during Keshia Chanté's halftime performance. Her new album, Night & Day, will be released on November 8.
Argos WR/KR Chad "The Flyin' Hawaiian" Owens is on pace to become the first player in pro-football history to accumulate at least 3,000 combined yards in consecutive seasons. With only 119 yards to go, it seems likely that Owens will make history this Friday in front of the home crowd.