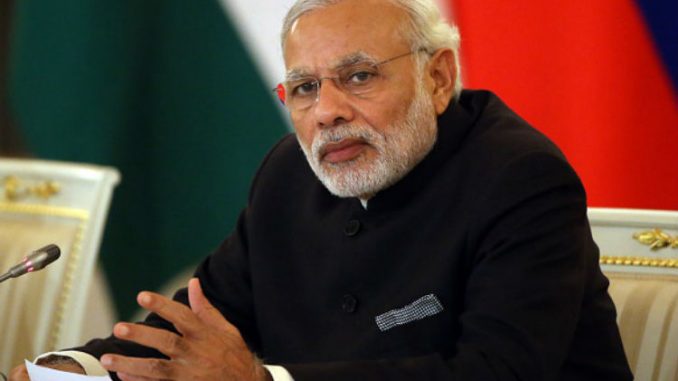 This article was last updated on May 26, 2022
In a three-part series, which analyses the complex Presidential election in India.
This is Part III of the series where we will analyze at whether a united opposition can defeat the Bharatiya Janata Party (BJP), which is slightly short of the magical mark and has a few dissenting voices like Shiv Sena who can spoil its chances.
A rout in election after election at the hands of BJP has forced the grand old Left front and regional parties to come together and think along the lines of putting up a united candidate. Indian National Congress president Sonia Gandhi is back in business, after realizing her son and vice-president of Congress Rahul Gandhi can't lead this sensitive but important assignment. She has held meetings with Nitish Kumar, Sharad Pawar, Sharad Yadav, leaders of the Left Front and other regional parties.
At a gathering of nine parties on late socialist Madhu Limaya's 95th birth anniversary on Wednesday, the unity of opposition was stressed upon. Congress leader Digvijaya Singh was quoted in The Economic Times, "All progressive forces now must wage a united fight against BJP and RSS on basis of issues and ideology. It is important not to convert political fight into a mere clash of personalities as BJP and NDA regime are trying in order to divert focus from their policies and administrative failures."
This sums up aptly the rationale behind such unity. Opposition politics has moved on and is now centered on "anti-BJPism" and not "anti-Congressism". This fact will bring cheer to BJP though.
The opposition now is trying to make a strategic shift on how to tackle the surge of Prime Minister Narendra Modi and BJP. Instead of attacking Modi personally, which is actually backfiring, the opposition wants to attack the government on policy and programs presenting an alternative vision to the country. Taking forward this strategy, Janata Dal leader Sharad Yadav met former prime minister Manmohan Singh and is drumming support for co-opting citizen initiatives as proposed by the Yashwant Sinha-led group.
BJP has not yet finalized on a candidate. Names of Sushma Swaraj, Sumitra Mahajan, Nejma Heptullah, etc, are doing the rounds. LK Advani and Murli Manohar Joshi are out of contention after the Babri Masjid judgment. It may prop up a surprise candidate as well. Besides, naming Pranab Mukherjee for a second term may blunt opposition unity.
The opposition, on the other hand, could field Sharad Pawar, Sharad Yadav or Mulayam Singh. Even Mayawati would not be adverse to this idea in the author's opinion. Acceptability of the name across these parties will be the key for nomination and the most difficult part.
As detailed in Part II of this series, this is the current position of the electoral college based on parties' strength in both houses of the Parliament and the state assemblies.
As per the author's research, BJP is 20,390 votes short of a majority to win the election. Even if it is able to garner the entire votes of Independents across the country, it will be still short by around 5,000 votes. Additionally, the possibility of the entire set of Independents voting for BJP is difficult, as the party would need to negotiate with each person individually which is a daunting task.
This brings the role of the three neutral parties (AIADMK, TRS, and BJD) to the forefront. Combined together they have 1.19 lakh votes between them. The AIADMK in Tamil Nadu has 59,000, BJD in Odisha 36,500, and TRS in Telangana has 23,200. All these parties have supported many bills of the NDA government in the last three years. In these three states, the principal opposition party till now has been Congress (Odisha and Telangana) and DMK (UPA partner from Tamil Nadu), which prevented these parties from siding with Congress.
Things, however, have changed in these three states in the recent months. In Odisha, BJP emerged as the second largest party in the panchayat elections held in February 2017 growing at the expense of both BJD and Congress. While its tally jumped eight times (36 to 306), its vote share nearly doubled from 18 percent to 33 percent.
The BJP held its national executive meet in Bhubaneshwar in April, clearly making its intent clear that it aims to wrest power from Naveen Patnaik in 2019. The BJD has noticed BJP's surge in Odisha and realized that its citadel is under threat. A weakened Congress and natural anti-incumbency which develops with long tenure governments (17 years) may help a BJP surge in the state.
All this has made Naveen babu jittery. The anti-BJP front constituent Mamata Banerjee has already met him and emphasized the need to remain united to thwart BJP's plans. The dilemma in front of the BJD is that if it supports a BJP candidate, it risks losing some vote share to the party in the state. On the other hand, his support for a BJP candidate cannot be ruled out as BJD has been a constituent of NDA earlier and may still back BJP in case a consensus emerges. The BJD alone (of the three neutral parties) can help an NDA candidate sail through the election.
As for Telangana, Amit Shah has put the state on his radar to expand in the South. This has complicated matters for TRS which has provided issue-based support to NDA in the Parliament. A weakened Congress means BJP along with TDP may emerge as its key opposition in 2019. The fact that the polls to both Telangana and Odisha assemblies will happen simultaneously with the General Election to Lok Sabha in 2019, at the peak of Modi wave, is also a factor that they will consider. By voting for a BJP candidate, both parties will risk conceding space to BJP in their backyard. Interestingly, support from TRS alone can also help a BJP candidate win the election.
The AIADMK issue, however, is a bit complex. The party is divided between OPS and Sasikala camps, each vying to gain control. The merger talks between the two camps have got stuck. OPS has higher support among MPs in the Parliament while Palaniswami has the highest support amongst MLAs as of now. Ideologically, the AIADMK has been close to BJP and also an NDA constituent in the past. The BJP needs the support of only one-third of the AIADMK MPs and MLAs (20,000 votes) to go past the halfway mark. Whether or not AIADMK will support BJP depends on how the merger talks shape up between the two factions in the coming weeks. Meanwhile, BJP has pinned its hope on OPS camp for extra votes.
As we see above, BJP needs the support of just one of these three parties to ensure its candidate becomes the next President of India. If any of these three neutral parties abstain from voting that will also help BJP candidate win.
The opposition is also exploring the chinks in NDA's armor especially the irritant Shiv Sena. Uddhav Thackeray has declared that Shiv Sena could support Sharad Pawar if he contests the elections, for the sake of Maratha pride. Shiv Sena had supported UPA's presidential candidate Pratibha Patil in 2007 in similar conditions.
Shiv Sena has 25,893 votes, and BJP needs to ensure that it keeps them in good humor else it will upset its calculations severely increasing the deficit from the current 20,390 votes to 46,000 votes. In that case, it will need the support of both Independents and one either of TRS or BJD.
Votes of Various Blocks in State Assemblies
To conclude, despite a tight contest (tightest since 1969 as per a Hindustan Times report), BJP is ahead in the presidential race and its candidate is most certainly to win in my opinion. What this does for the opposition is that it gives them a platform to test an anti-BJP front before 2019. What should be its structure, who will be the leader/convener, how many parties may join, can this concept work, what are the hiccups, unique selling points etc. BJP is finally set to have its first President from amongst its family.
This article was originally published in FirstPost.
Click HERE to read more.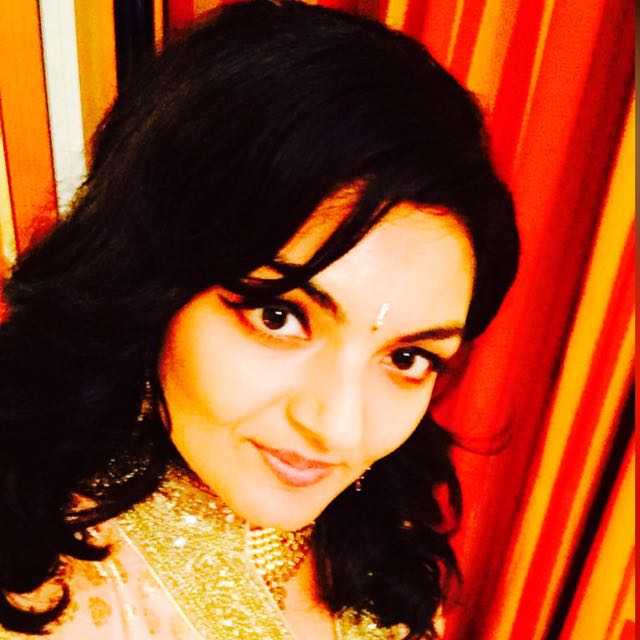 Vote for Shikha Dhingra For Mrs South Asia Canada 2017 by liking her Facebook page.

You can publish this article on your website as long as you provide a link back to this page.
You can publish this article on your website as long as you provide a link back to this page.