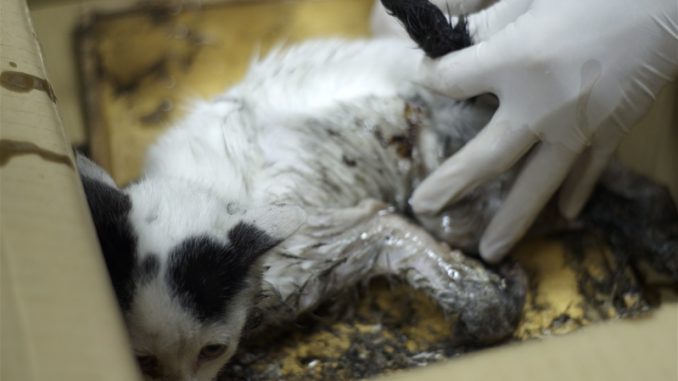 The Society for the Prevention of Cruelty on Animals (SPCA) calls for a ban on the usage of glue traps after a cat was caught in one and had to be put to death on Friday.
SPCA has proposed the ban earlier as well and has encouraged Agri-Food and Veterinary Authority (AVA) to do the same. The trap that the cat got caught in was set by a pest-control company. Jurong West Housing Board cat feeder found the cat in the glue trap struggling for her life. The cat was brought to SPCA where the on-duty attendant had to put the cat to sleep forever due to the irreparable damage caused by the glue trap.
According to the information released by SPCA, the trap that took the life of the stray cat was 1.2m by 1.5m which was placed overnight. They also highlighted other events when an animal other than a rat was caught in the glue trap and had to give up their life due to that.
In regards to the Friday incident, the society has submitted a written request to AVA saying, "A ban on such traps with immediate effect and that action be taken against the parties responsible". The council of Jurong town and the pest-control company has been contacted.
Article viewed on Oye! Times at www.oyetimes.com