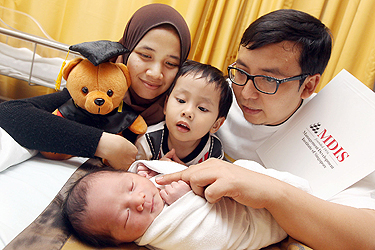 This article was last updated on April 16, 2022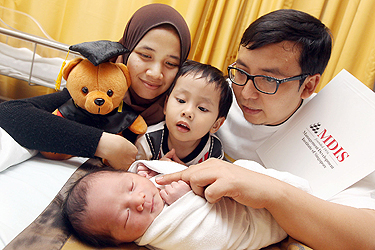 The first new born of the leap year 2012 receives S$30,000 as university scholarship in Singapore.
The recipient of the gift, Aadel Khidir has received 30,000 Singapore dollars from the Management Development Institute of Singapore's Leap Year Scholarship program to be the first new born of the leap year of 2012. The program was initiated in 2004 and has supported three children since then.
Parents of the new born were euphoric to discover the bonus their child received. Father Mohmmad Khidir Abdul Rehman and mother Fadhiila Ismail feel blessed on the birth of their son. Khidir works at the Islamic Religious Council of Singapore as the assistant head of the youth education. He commented, "Right now, we are still very overwhelmed with the birth of our child. We had no idea about (the scholarship). I guess this could help his education when he is older."
The couple also commented that this will support their son grow into a better person without much investment. The scholarship allows the recipient to get enrolled in any bachelor's degree program from MDIS and its official partners. The scholarship covers the tuition cost of the program.
Senior director of MDIS Tan Gek Khim also commented on this auspicious occasion and said, "We believe that education is the best gift for any child. And hope that the assurance of a secured scholarship would not only provide some form of financial relief for the family, but also an incentive for the child to excel in his studies."
Article viewed on Oye! Times at www.oyetimes.com
You can publish this article on your website as long as you provide a link back to this page.