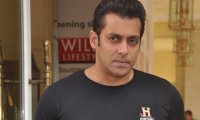 This article was last updated on April 16, 2022

Actor Shakti Kapoor, who built a career on the big screen as the Mr Chief Molester of Women, spent weeks as a contestant on the popular television show painstakingly convincing everyone that in real life he is just a regular guy who respects the opposite sex. The best of the voyeurs were crushed to see him pass the salt politely at the dinner table without making a single pass at the 13 women he was forced to live with as part of the show Bigg Boss, an Indian version of the American Celebrity Big Brother. When it comes to plain bad-a** behaviour, Bollywood has a lot to learn from its rich cousin in Los Angeles, California.
The incident at Mumbai's Wasabi restaurant involving actor Saif Ali Khan was a sad reminder of how starved our nation is of its iconic bad boys who have let them down time and again through their magical ability to deflate a crisis. Incidentally, Kapoor was accused in 2005 of asking sexual favours of an undercover reporter in exchange for assuring her an entry into the film industry. But that is another matter.
I'd like to state on record that I do not condone violence in any form or law-breaking in general. But let's face it, out proverbial bad boys in Bollywood aren't a patch on their Hollywood counterparts. Our morbid obsession with the lives our stars live has had little fodder over the years. Okay, the occasional black buck was hunted or a drunken threat issued to a romantic rival at a high profile party, but the "Good Lord! What have I done?" period of sobriety that followed such incidents meant an extensive cover-up and redoubling contribution to charities.
Essentially, our stars live by the same code that millions of middleclass men and women follow in this country of mixed-up beliefs and misplaced vices. So, a Saif or a Salman or Shakti is as pious as the guy they are playing on a particular Friday. For most, movie-watching is an extended family experience irrespective of the Central Board of Film Certification's well-meant guidelines. The filmmakers often have to keep that in mind, liberally inserting clichés about values, culture and tradition into the script to keep a mixed-bag of conservative, liberal, atheist and religious audience engaged.
What a star does in his personal life is entirely his business. Despite their ongoing grouse that the Indian media constantly has its nose in its private affairs, I'd like to point out respectfully sir, that the Indian media is in fact quite protective of its stars. Which is why there isn't an Indian equivalent of a 911 call from Demi Moore's house and its transcript circulated within days, or a posse of reporters constantly parked outside the window of Aishwarya Rai or an undercover secretary taking a video of a star entering another's bedroom at 3 am. You are our pride and also our shame. The violent passion that film stars evoke in India is directly proportional to the extent to which we identify ourselves with them on the screen.
Which is my middleaged female neighbour is obsessed with Salman Khan's marriage. ("What kind of mother lets a boy stay unmarried for this long?")
While we battle our curiosity to know what goes on inside their homes and the instinct to forgive them their human failings, they spend money cleaning up after their car accidents, fist fights and TADA cases. But then what's to clean up?
Will our stars ever match up to Hollywood's bad boys Charlie Sheen or Colin Farrell? Have we reached such a pit of desperation that a slap or a punch is glorified as public bad-a**ness? Sheen made sobriety look uncool and established a way of living upcoming stars tried hard to emulate every day.
"I'm tired of lying. I'm tired of pretending the show doesn't suck. I'm tired of pretending Ashton doesn't suck. It's nothing personal I just feel bad for him… He's saddled with such bad writing," Sheen famously said of Ashton Kutcher's Two And A Half Men role. Forget physical abuse, will our stars have the courage to publicly cuss a rival or rib him for bad acting? Take a look at Twitter before and after the release of a particularly bad film. The actors, even the sensible ones, heap praise even on a colleague's terrible performance out of what I can only hope is extreme kindness and the expectation of future quid pro quo.
With the only exception of Salman, Bollywood's notorious rabble-rousers were shunted out and the ones that had bared all for a camera shoot or made their cat fights public were pointedly avoided. Nothing should dent Bollywood's holier-than-thou image.
Often the repercussions were misplaced. When Kannada film actor Darshan threatened his wife with a gun, the Kannada Film Producers' Association imposed a three-year ban on actress Nikita Thukral for "creating rifts between Darshan and his wife Vijayalakshmi". The association of course took no notice of Darshan's physical assault on his wife.
The strange case of Shah Rukh Khan slapping director Shirish Kunder gripped the nation for all of two days before fizzling out. Kunder and her wife director Farah Khan went to Shah Rukh's bungalow and apologised and the matter was settled. There were no detailed analysis for days, no talk shows at primetime dissecting the event and the moral fabric of the country remained as clean and uncreased as before.
More importantly, not a single, I repeat not a single photo from inside the party, not even one taken on cell phone, was leaked to the press. If they were, they weren't carried. And you call us vultures feeding on the miseries of our stars?
We do not have a Chris Brown police affidavit stating the chilling threat "I'm going to kill you" nor do we have Russell Crowe's explosive temper tantrums. Oh wait, we do, only that it is directed at cameramen with expensive equipment and never at the simpering masses at the shopping malls waiting for days to catch a glimpse of their star's newly uplifted butt.
We deserve the stars we get.
Blog can be accessed at http://indiamorningnews.blogspot.in/2012/02/why-are-bollywoods-bad-boys-so-boring.html
If you have an interesting Bollywood blog to share, do email us
Disclaimer: The opinions expressed herein or statements made in the above column are solely those of the blogger, and do not necessarily reflect the views of Bollywood Hungama. Bollywood Hungama accepts no legal liability or responsibility for any claims made or opinions expressed herein.
You can publish this article on your website as long as you provide a link back to this page.