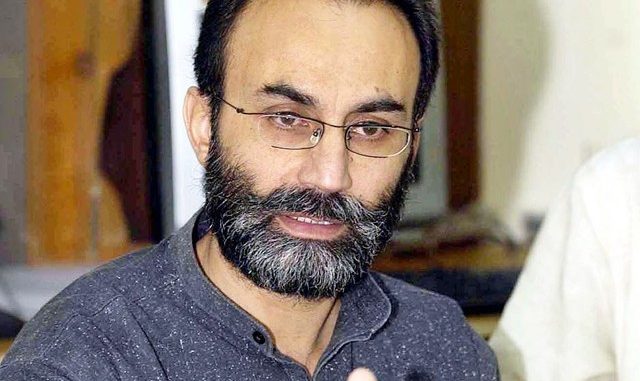 After conducting a detailed meeting with PML-N Chief Mian Nawaz Sharif on Tuesday, Nawabzada Lashkari Raisani showed interest in joining the Nawaz League. However, he did not make any official announcement as yet. Raisani is the former president of the Pakistan Peoples Party (PPP) in Balochistan.

"I am seriously of the mind to join his party. You will soon find out when I will take a final decision," said Raisani.

Sources allege that Raisani has strategically presented a few conditions to Nawaz and is awaiting a positive response to make the final call. PML-N has been actively collaborating with opposition parties, evidently setting floor for the upcoming elections and much-talked-about caretaker set-up.

"He received an encouraging response from the PML-N leader. Now Raisani is waiting for a reply. There are some technical issues that Raisani wants to resolve before taking a decision," Raisani's close ally told the media on the condition of anonymity.

Raisani has a recent history of unresolved clashes with PPP and its officials in the federal government. He officially resigned from party office in 2010 and from the Senate in 2012. Several other political parties including Pakistan Tehrik-e-Insaf and Jamiat Ulema-e-Islam-Fazl have made attempts to gain Raisani's support. Amid the confusion, it is certain that Raisani is not prepared to rejoin PPP.

On the other hand, a senior leader of the PML-N scoffed at prevailing allegations against the PML-N of supporting terrorists and providing them safe haven in Punjab. PML-N deputy general secretary Ahsan Iqbal insisted that other political parties including PPP and MQM have also held meetings with leaders of banned organizations but that does not automatically mean they have a soft corner for the terrorists. He said such an allegation is not more than a joke.