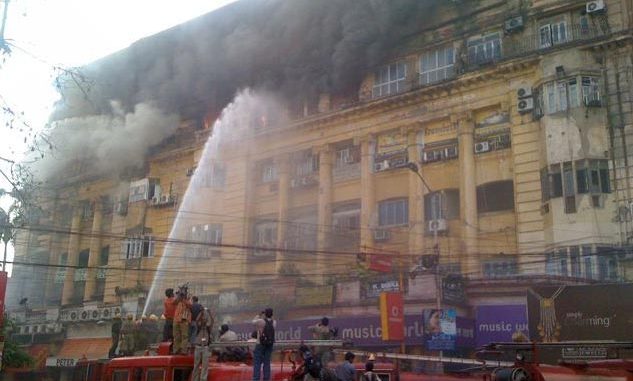 The early morning fire on Surya Sen Street, Kolkata, killed eighteen and severely injured fifty people while firefighters and rescue team struggled at the scene. The cause of fire has not been officially declared but initial reports indicate that it might have been due to a short circuit on the first floor of Surya Sen market.

Chief Minister Mamata Banerjee was spotted at the scene ordering a detailed police inquiry within the next three days. The market is situated in an old building which had electricity wires freely tangling around all corners.

"I have seen the building, it is a hazard. We have to come up with alternatives. The government will be strict about safety norms. We are not in favor of pulling down buildings or cancelling licences," she said. "We will take action against the market authorities for not having any fire safety arrangement."

Reportedly, the rescue team arrived at the location only a few hours prior to the CM's visit. Bystanders do not recall any rescue worker at the scene during the many hours after the fire broke out at about 3.50 Wednesday morning.

Dense smoke and narrow corridors caused trouble for the fire-fighters and rescue workers. The building only had one exit which was allegedly clogged. According to West Bengal's Fire Minister Javed Khan, the building was built unofficially.

"We have filed hundreds of FIRs on such unauthorized and illegal markets and godowns, there is no laxity on part of the government," Mr Khan said.