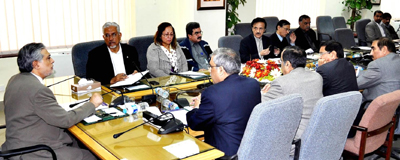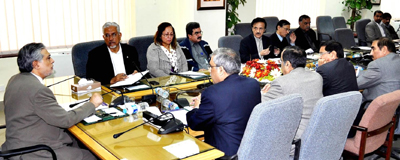 The Federal Minister for Finance of Pakistan, Senator Mohammad Ishaq Dar said this Friday that the Prime Minister Nawaz Sharif has finally approved the final policy directive for the auctioning of 3G and 4G technologies in Pakistan to provide people with new information and communication technology. The Finance Minister announced while addressing a press conference that the final auctions would be held this April. 'As per final policy directive approved by the PM, three licenses of 10 MHz in the 2100 MHz spectrum band (3G), two licenses of 10 MHz in 1800 MHz band (4G) and one license of 7.38 MHz in 850 MHz band for new entrants entering in the market will be auctioned,' the finance minister added.

Ishaq Dar also informed that the base price for a 3G license has been set to start from US$ 295 million whereas the price for a 4G license would be above $210 million. For the license for new entrant, the base price would be $291 million. 'The successful bidders in spectrum auction would have to pay minimum 50percent upfront payments while the remaining payment would be made in five equal installments in five years with markup,' the Finance Minister Ishaq Dar announced. He said that with the introduction of advance technology, people would get rapid availability of high-end and new generation information and communication technologies in the country that would promote connectivity, efficiency and massive reduction in cost of doing business.

Senator Ishaq Dar said that he was expecting strong support and participation from the telecom industry and also said that the process had been neglected in the past but now the new government has taken steps to fast track the process so that the new technology can be introduced at the earliest.