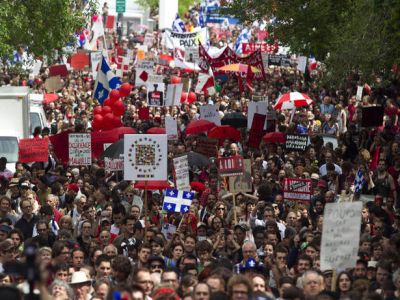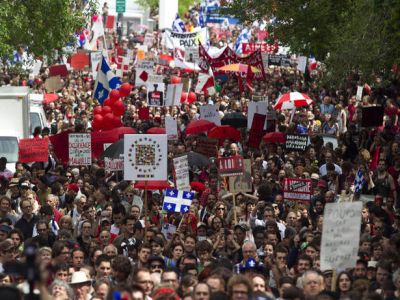 The two main opposition parties of Quebec have revealed their intention to oppose the upcoming separatist Parti Quebecois government's budget, further confirming growing speculations of an evident spring election, and also raising the possibility of an eventual third referendum on independence from Canada.

The Parti Quebecois is currently in charge of a minority government and poll shows it will not lose it in case the province heads to a new election. Hence, PQ has signaled numerously that it might itself call an election on its own in the next two weeks, before it is brought down by a vote on its budget. In case Premier Pauline Marois decides not to call an election on her own, her Parti Quebecois would need the support of either the Quebec Liberals or the Coalition Avenir Quebec (CAQ), however both have openly vowed to oppose the budget. Quebec Liberals leader, Philippe Couillard, is reported to have said that "It will be impossible for us to support the budget," whereas CAQ spokesman, Jean-Francois Del Torchio, alleged that "we'll be voting against if there is a vote."

The Parti Quebecois formed its government with minority seats in the 2012 election as it had a little short of 32 percent of the vote. The party's agenda most distinctly includes plans to separate the mainly French-speaking province from Canada. According to the results of an online panel survey by CROP, the Parti Quebecois currently has support of 40 percent of voters in the province. The report published in La Presse newspaper on Tuesday, tabled Quebec Liberals at 34 percent and the Coalition Avenir Quebec at 16 percent.