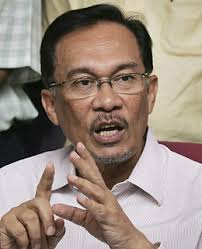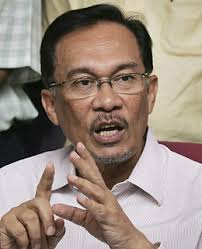 The opposition Leader Anwar Ibrahim this Thursday said that the Prime Minister Najib Tun Razak's weak leadership in handling the missing plane, MH370 flight of Malaysian Airlines crisis has tarnished Malaysia's image in front of the world. "Najib accuses Pakatan Rakyat of politicising the issue but it is he who does not know how to handle the matter," said the PKR chief

"A nation in crisis needs strong leadership. The leadership failure here is what the whole world is watching now. Najib spent RM70 million in consultation fees to Apco Worldwide to create an image of a good man. How much is he going to spend to mend the nation's image?" asked Anwar. Anwar further accused the Prime Minister as being the "most inefficient and incompetent Prime Minister". Flight MH370 was a Malaysian Airlines flight from Kuala Lumpur to Beijing which mysteriously vanished Saturday morning. It presumed to have crashed after disappearing off the Vietnamese. The flight was carrying 227 passengers and 12 crew members. Amongst the 227 passengers there were people of approximately fourteen different nationalities. All these countries have joined the search operation.

"When the Highland Towers collapsed, I was the Deputy Prime Minister. All the authorities discussed first before issuing a statement. Whenever a body was found, we announced it within the first 15 minutes," said Anwar. He said during the Japanese Red Army hostage situation when American and Swedish diplomats were taken as hostages, the issue was handled in a more systematic manner. "The crises showed that our staff were competent and that created a positive image for the nation," he added.