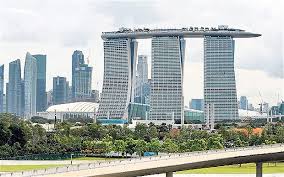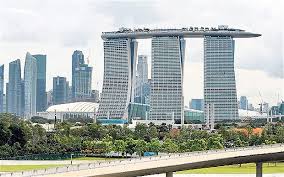 The weekend ahead in Singapore is expected be dipped in haze as winds keep on blowing from hotspots in Malaysia. Air quality measures show that the Pollutant Standards Index (PSI) has been in moderate range since Tuesday evening.

In an advisory issued this Friday, the National Environment Agency informed that "We expect air quality levels in Singapore to fluctuate over the next 24 hours. 24-h PM2.5 concentrations may reach unhealthy levels during some parts of the day, although the situation is expected to gradually improve overnight. NEA will continue to monitor the situation and provide updates as necessary." As a precaution, it has been advised to the Singaporeans with chronic lung or heart conditions to avoid prolonged or strenuous outdoor physical activities. If the conditions tend to get worse, everyone is advised not to stay out for a prolonged period of time.

At 7pm this Friday, the 24-hour PSI remained moderate at 51 to 66 and the 24-hour PM2.5 concentration, which is the measurement of finer particles in the air, was 36 to 55 micrograms per cubic meter at various places around the country. Malaysia is also experiencing poor air quality in the unhealthy to hazardous range. "We will continue to offer to assist the Malaysians as well," The Environment and Water Resources Minister Vivian Balakrishnan said in a Facebook post this Friday.