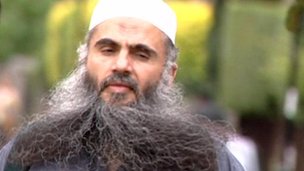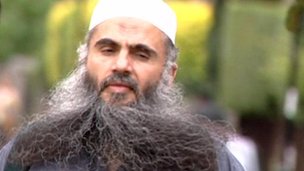 U.K. government's latest attempt to remove preacher Abu Qatada from the Britain has been rejected.
According to the Judicial Office, the Court of Appeal has also denied granting government any permission to take its fight to deport the terror suspect to Jordan to Supreme Court.
The Court of Appeal last month backed a ruling that deportation of Qatada to Jordann would not be safe, where he faces terror offences, because he possibly face an unfair trial there.
The Home Secretary, Theresa May applied to appeal that decision in the Supreme Court but senior judges have also rejected that attempt on Tuesday.
The latest decision increases the chances of Qatada never being deported from the U.K.
A Home Office spokesperson has said they were "disappointed with the Court of Appeal's decision" but would be asking for permission to appeal directly from the Supreme Court to hear the case.
They said in a statement: "The Government remains committed to deporting this dangerous man and we continue to work with the Jordanians to address the outstanding legal issues preventing deportation."
Qatada, once mentioned as Osama bin Laden's right hand man in Europe, has resisted deportation for more than a decade.
Last Year, the European Court of Human Rights has passed the ruling that his removal from U.K. would breach his right to a fair trial because his retrial in Jordan could be tainted by evidence obtained through torturing the cleric's former co-defendants.
The Home Secretary failed to argue to Special Immigration Appeals Commission (Siac) that she took fresh assurances that would guarantee the fair treatment of the preacher on his return to Amman.
In March, the Court of Appeal upheld Siac's decision, describing that the lower court had not misinterpreted or misapplied the law.
However, under the current situation, the Supreme Court can reconsider Court of Appeal decisions only if the justices are convinced there is a "point of law of general public importance".
Three justices are expected to consider Mrs. May's petition, who will examine the case on paper, rather than having a full hearing.
Article viewed on Oye! Times at www.oyetimes.com.