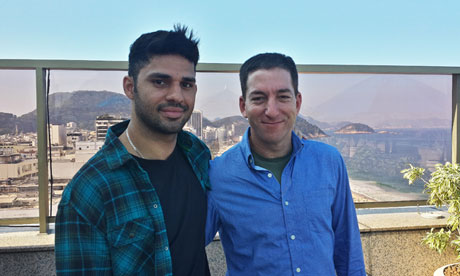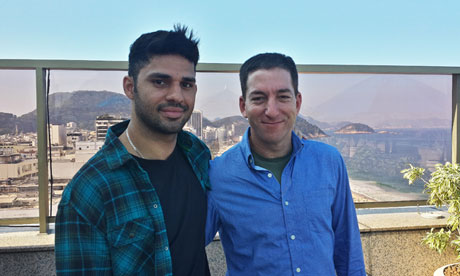 David Miranda, the journalist partner of Glenn Greenwald – the reporter who revealed the US National Security Agency's mass monitoring of phone and internet use after through the interview of the whistleblower Edward Snowden, has been detained at Heathrow airport for nine hours and quizzed over his reporting under anti-terror legislation.
Mr. Miranda was travelling from Germany back to Brazil, where he lives with Mr. Greenwald in Rio de Janeiro.
Police have not revealed why Mr. Miranda was seized, but Mr. Miranda has told that "six agents" questioned him in a room.
He has said: "I remained in a room, there were six different agents coming and going, talking to me."
"They asked questions about my entire life, about everything.
"They took my computer, video game, mobile phone, my memory cards, everything."
Brazil's foreign ministry had stated on Sunday that Mr. Miranda was "detained and held incommunicado."
Brazil expresses "grave concerns" over the detention of one of its citizens under British terror laws at London's Heathrow airport and views this action as "unjustified", as "it involves an individual against whom there are no accusations that could possibly legitimize the use of such legislation."
Brazil-based Mr. Greenwald, who works the U.K. paper the Guardian, has said the incident was an attempt to intimidate journalists.
He has added: "This is obviously a rather profound escalation of their attacks on the news-gathering process and journalism."
"It's bad enough to prosecute and imprison sources. It's worse still to imprison journalists who report the truth. But to start detaining the family members and loved ones of journalists is simply despotic."
The newspaper has also said it was "dismayed" at the detention and was "urgently seeking clarification from the British authorities".
The chairman of the U.K. home affairs select committee, Keith Vaz has said the step of detaining Mr. Miranda was "extraordinary" and he would be writing to the police about the matter and to justify their use of terrorism legislation in this case.
Article viewed on Oye! Times at www.oyetimes.com.