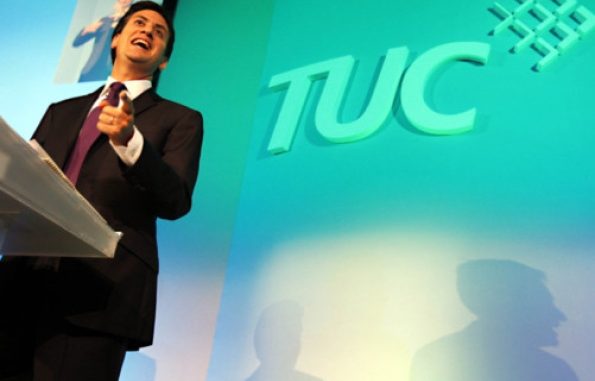 Labour leader Ed Miliband has made an appeal to the unions to back the controversial labour reforms regarding the manner unions fund the Labour Party during his TUC conference speech.
Mr. Miliband has urged "change must happen" when it comes to the party's relationship with the unions and gather the "courage" to reform the TUC's 110-year-old link with Labour.
The labour leader has told delegates at the TUC Congress in Bournemouth the changes would require trade unionists to opt in to Labour affiliation as individuals rather than be automatically signed up – a step which could cost Labour millions of pounds a year in affiliation fees.
The GMB has told to reduce the number of affiliate members, leading to a cut of around £1.1 million in the party finances from January. Unison will also cut its funding from next year.
However, Mr. Miliband has described that continuing with the current system is a "bigger risk" following the Falkirk scandal, in which Unite was accused of signing up its members to the local Labour branch without informing them in an effort to get the union's preferred candidate selected.
Labour leader has insisted the changes could boost party membership from 200,000 to 500,000 or more and make Labour a true "one nation party".
Mr. Miliband has stated: "Making a real choice to be a part of our party. So they can have a real voice in it. And why is that such an exciting idea? Because it means we could become a Labour Party not of 200,000 people, but 500,000 or many more. A party rooted in every kind of workplace in the country. A party rooted in every community in the country. A genuine living, breathing movement."
Article viewed on Oye! Times at www.oyetimes.com.