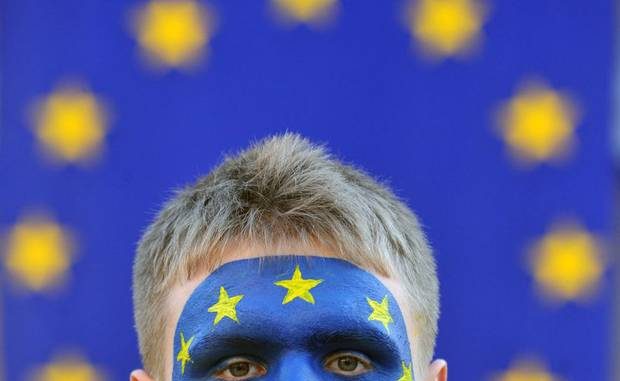 Home Secretary Theresa May has revealed government is looking forward to impose tougher restrictions over European Union migrants coming to Britain for work and living.
According to a leaked government report, Britain is considering capping the number of EU migrants entering the country at 75,000 people a year.
The interior ministry paper had proposed to cut the net migration from the European Union 30,000 from the current 106,000 a year figure.
Mrs. May has told she and her EU counterparts felt "growing concern" over issues such as "benefit tourism" and movements of workers between countries with wide disparities in incomes.
The suggested changes would mean professionals and highly skilled migrants from wealthy countries such as Germany, Austria or Holland could move to the U.K. only if they had a job offer and lower-skilled workers would be allowed to settle only if they were hired at posts with an identified shortage.
Prime Minister David Cameron had indicated the need for tougher controls on freedom of movement within the EU in the future and suggested a GDP-based restriction during the last week.
Mr. Cameron has said: "When other countries join the European Union we should be insisting on longer transitions and perhaps even saying until you reach a proper share of an average European Union GDP you can't have freedom of movement.
"The reason for that is if you look at migration between Britain and Germany or France and Germany, countries of pretty even GDP, the movements are pretty much balanced.
"Its only when you have a real imbalance when you have a poor country and a much wealthier country that you get these vast movements."
However, Deputy Prime Minister Nick Clegg has condemned the proposed capping over EU migrants as "illegal and unworkable".
Mr. Clegg has said the proposal would negatively impact the two million Britons living and working abroad as the other member states may also adopt "tit-for-tat" strategy in return.
Article viewed on Oye! Times at www.oyetimes.com.