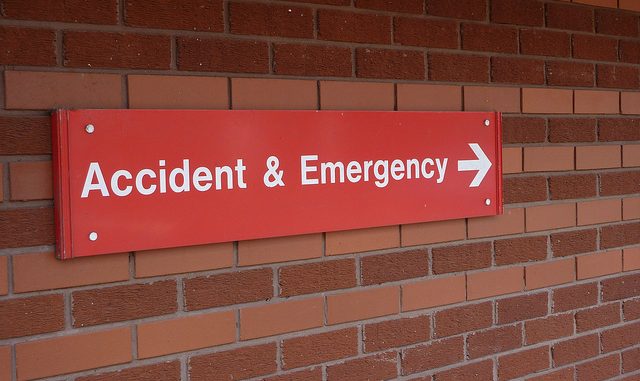 British government has announced overseas visitors and migrants who use NHS accident and emergency services in England will be required to pay to acquire the facility.
This step aims to deter so-called "health tourism" after a review that concluded the NHS was spending £2 billion annually on treating foreign nationals.
The proposed changes suggest that non-British residents will have to pay for primary care services such as minor surgery carried out by GPs, while prescription charges will be extended.
The move intends to recover up to £500 million-a-year for the taxpayer.
The Health minister, Lord Howe has said Britain's universal health service free at the point of use "rightly makes us the envy of the world, but we must make sure the system is fair to the hardworking British taxpayers who fund it".
However, senior medical professionals have cautioned that the bureaucratic nature of collecting funds could cost more to regulate the reformed system than it collects in revenue.
The chair of British Medical Association council, Dr. Mark Porter has also said that it could 'discourage' short-term visitors from accessing healthcare if they are unable to bear the cost.
Ministers say no-one will be turned away in an emergency, but non-EU visitors will have to pay a bill to afterwards availing the services.
The detailed scheme is still under work and not finalized yet, and ministers are hopeful to publish a full implementation plan in March 2014.
A spokeswoman from the Department of Health has said the new rules will apply to people with visitor visas, illegal immigrants and expats who had not paid into the health system.
Article viewed on Oye! Times at www.oyetimes.com.