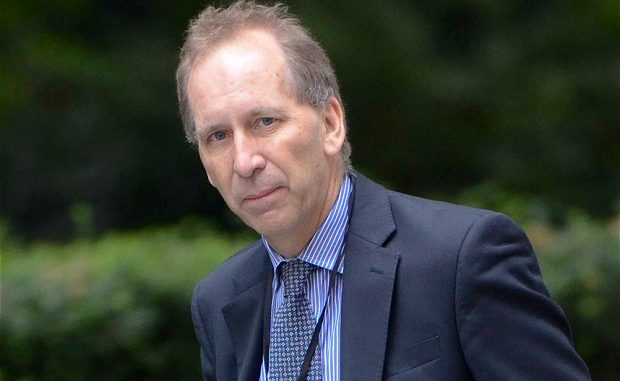 This article was last updated on April 16, 2022

British Prime Minister David Cameron has said to be "profoundly shocked" by accusations that resulted in the arrest of a senior and closest Downing Street aide Patrick Rock, in connection to a child abuse investigation.
A Downing Street spokeswoman has told that Mr Rock, 62, had been arrested by the National Crime Agency detectives over a "potential offence relating to child abuse imagery" after being the subject of a complaint of alleged "inappropriate behaviour".
She has added that the Tory veteran was picked up at his home on February 13 and that officers were provided with access to all IT systems and offices at Number 10.
The senior aide, who was serving the government as a policy advisor on internet porn and online filters to protect against child abuse images online, steps down from his position after allegations involving child abuse images.
Mr Rock and Mr Cameron has a close relationship of two decades. Both the men used to work for Michael Howard when he was Home Secretary in the 1990s.
Mr Cameron has told during a visit to the Midlands on Tuesday: "Obviously when I heard these allegations I was profoundly shocked and remain profoundly shocked today.
"I have to be careful about what I say about this issue because a criminal investigation is under way."
He has further said: "He did play an important role at Downing Street and he's resigned that position."
The Prime minister has defended the lag in releasing the information by saying: "I don't think it would be right to pre-emptively brief out a criminal investigation and that's why we did not do that.
"But as soon as questions were asked, as questions would inevitably be asked, we have given very full and straightforward answers, which is absolutely the right way to answer this.
"I've been clear right along and I was told about this issue pretty much as soon as it was discovered and I have been very clear we must handle this in an absolutely correct way and I am satisfied that is what No 10 Downing Street has done."
Article viewed on Oye! Times at www.oyetimes.com.
You can publish this article on your website as long as you provide a link back to this page.