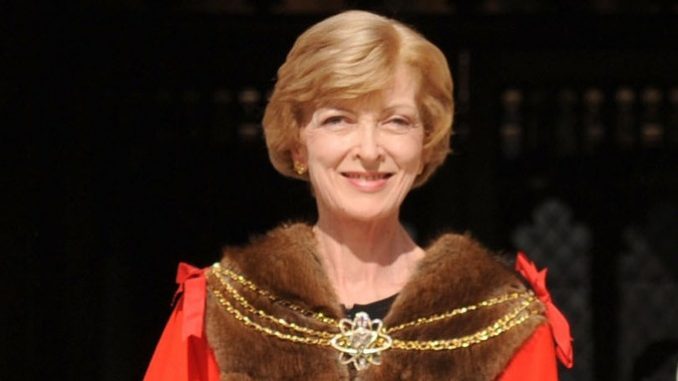 Westminster paedophile inquiry head Fiona Woolf faces fresh and unanimous calls from the alleged abuse victims on Friday to quit leading the investigation over her links with Lord Brittan.
Mrs Woolf – a City lawyer and lord mayor of London, has been criticised for her social links with Leon Brittan, who denied failing to act on a dossier of abuse allegations in the 1980s when he was home secretary in 1984.
The representative group of abuse victims is expected to have a preliminary meeting with the sex abuse inquiry panel's secretariat to demand Ms Woolf's removal following her links with the ex-home secretary, whose role is expected to come under scrutiny during the probe for failure to act timely on the evidence.
Mrs Woolf is not likely to attend today's meeting at which lawyer Alison Millar of solicitors Leigh Day will request to replace the current inquiry chief due to the reason that their clients just don't trust her judgement.
The head of ChildLine, Sue Minto, has refused several times to give Mrs Woolf her personal backing, and said: "I think the most important thing is to ensure that whoever chairs the inquiry also has an excellent team, a team that has the experience and the ability and the expertise to make sure this is full and thorough.
"I think the NSPCC and ChildLine are both saying that we think that whilst the chair is a very important person, actually it's much more important that the people that are really doing the delving and the digging have got experience and expertise."
However, Prime Minister David Cameron continues to back Mrs Woolf and expresses his complete trust on her as Downing Street told Mr Cameron "is absolutely clear that he thinks (Mrs Woolf) can do this job with integrity and impartiality".
Article viewed on Oye! Times at www.oyetimes.com.