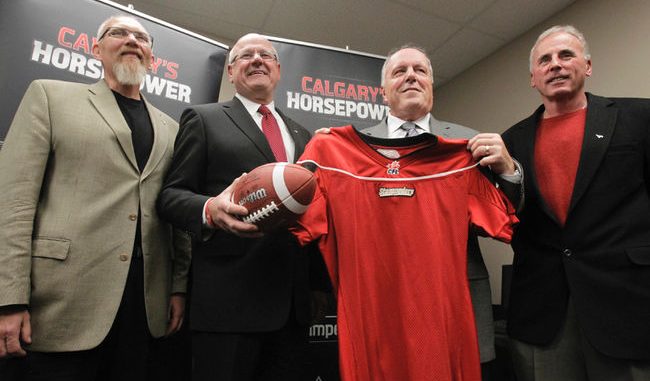 Former CFL player, respected Calgary businessman and a philanthropist, John Forzani, passed away on Friday morning as confirmed by his brother Tom. It was explained that 67-year-old Forzani suffered a stroke or massive heart attack almost two days ago, since when he was shifted to a Palm Springs, Calif. hospital where he was placed on life support.

Right before he passed away on Friday morning, Forzani's immediate family flew in to California for being at his side. According to a statement issued by Stampeders chairman, Ken King, on Friday morning, "John's passion for community and football were singularly essential in the revival of the Stamps' important role in the community." King stated that "it is one, among many, of his great legacies. I will miss him dearly." Whereas on the other hand, Stampeders president, Gordon Norrie, also mentioned that "this is a very sad day for the organization and we feel the weight of this great loss," adding "there is absolutely no doubt the Stampeders are a better organization and team because of the efforts and dedication of John and his partners."

Forzani was the founder of the Forzani Group, which became the country's largest sportswear store and was a co-owner of the Calgary Stampeders. According to Stampeders President Gordon Norrie, the club was preparing a tribute to Forzani during Saturday's game with the Winnipeg Blue Bombers. Forzani was born and raised in Calgary, where he attended St. Francis high school and graduated with a degree in business administration from Utah State University in 1971.