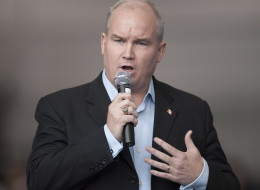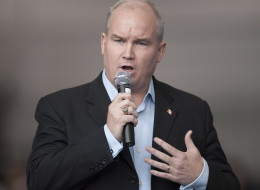 Conservative MP Erin O'Toole has expressed his excitement over the recently announced new tax breaks by the Harper government, alleging that families like his would benefit the most from it. O'Toole earns almost $180,000 a year as a parliamentary secretary.

According to a letter authored by O'Toole on Thursday, he told all Tory supporters that he and his wife, Rebecca, are most excited about the party's new tax cuts. He alleged that due to their two children, eight-year-old Mollie and three-year-old Jack, the family would gain tax breaks worth approximately $3,440 a year. The email stated that "as a father to two amazing young children, I can't tell you how excited my wife and I are about what Prime Minister Stephen Harper announced today," adding that "you already know our Conservative record on supporting Canadian families: we've lowered taxes, put money back in your pocket, and allowed the real childcare experts – Mom and Dad – to decide how best to raise their kids." O'Toole stated that "if you have children under the age of 18, you will get significant tax relief."

Conservative party website has suggested that family with two uneven incomes will save $2,835, whereas a single parent stands to gain $420. Mr. Harper announced on Thursday that the federal government would run a deficit again this year but is anticipated to post a much smaller surplus next year to pay for tax cuts worth close to $26.8 billion over six years. The government boasts that four million Canadian families, with children under 18, will benefit from this tax cut.