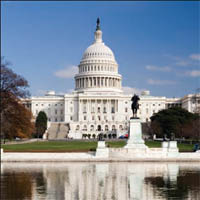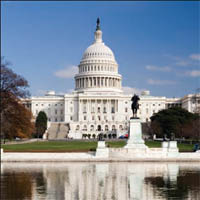 While the mainstream media and more than a few of us living our lives outside of that particular sphere, myself included, are all wrapped up in the bipartisan debt talks flustercuck in Washington, surprisingly, there is other news out there that is also of interest to those of us who follow government debt issues closely. Unfortunately, this news is not particularly good over the long term.
Mebane Faber, with Cambria Investments in California, released a research paper entitled "What if 8% is Really 0%" in the Quantitative Research Monthly report in June 2011. This paper outlines the issue of pension under-funding, an issue that will be of greater and greater concern as the years pass since a massive number of baby boomers will be retiring over the next 20 years and for some reason will be expecting to collect a regular "paycheque". I'll outline some of the key points in Mr. Faber's paper; while the data is specific to the United States and particularly state level pensions, keep in mind that under-funded pensions are a very common occurrence in Canada and the United Kingdom as well.
Mr. Faber opens by explaining the title of his paper. Pensions have historically used a projected rate of return of 8 percent; this rate is used for all public government and corporate pension plans. The magical 8 percent number is used because, over the past 25 years, public pension funds have averaged this rate of return so it seemed that it might be a reasonable assumption moving forward. However, if the 8 percent rate of return (ROR) is not met, the gap between the growth of the pension and the liabilities (the monthly payout to pensioners) of the pension grow enormously over the long periods of time involved in pension investing. As it stands today, the gap between the projected size of the pension and its projected payout (the funding ratio which is calculated as total pension plan assets divided by total liabilities discounted back to the present) has declined to 80 percent on average for American private and public pensions.
Let's put the 80 percent funding rate into perspective. In 1999, an aggregate of all state pension plans in the United States had a funding rate of 102 percent. This has declined to 84 percent by 2008 with some states (Illinois) reporting a funding rate of only 54 percent. In addition, 21 states had funding rates of less than 80 percent with an overall gap of $460 billion on assets of $2.31 trillion in 2008.
Be the first to comment