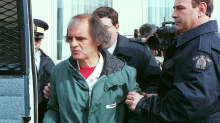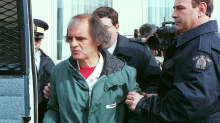 Canada's most hated serial killer Clifford Olson, 71, passed away from cancer in a prison hospital in Quebec. Olson was imprisoned in 1982, after he confessed murdering 11 children in nine-months. He was also charged for sexual abuse and harassment.
Olson's name sill triggers anger and frustration among the families and friends of his victims. In 1982, Olson's trial overturned his not-guilty plea three days into the trial for the first killing, also confessing he'd killed the others and offered to sell RCMP the details about their dead bodies for $10,000 each.
The $100,000, which went to his ex-wife and son, Clifford Olson III, started out a controversy in which police were indicted of accepting "blood money" and the anger loitered for decades.
"I'm absolutely convinced it was the best investment the Mounties ever made," said the writer, Peter Worthington, who in the 1980s had publicly opposed the RCMP's deal.
He added: "He says he remembers being [sodomized] by an 'uncle' when he was four 'but it was no big deal, the sort of thing all kids go through. While it was noted that Olson had grandiose ideas about himself, he was basically perceived as likable, friendly, nonviolent and harmless."
Article viewed at: Oye! Times www.oyetimes.com