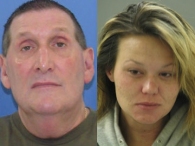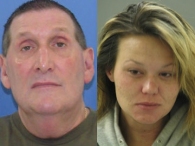 In a shocking revelation by the Delaware New Castle County police a woman aged 33 named Bridget M. Wismer who happens to be a mother of 3 children tried to sell her newly born baby boy for $15,000 in order to raise money for her trip to Disney land.
Police charged Bridget M. Wismer and John F. Gavaghan the person who allegedly tried to buy the baby boy of her with misdemeanor dealing in children.
On 4th September, The police started investigating on this case after wismer's grandmother called and informed the police department that her granddaughter was trying to sell her own newly born baby boy to a gay couple for $15,000, just because she has no intention of keeping the child. Police started
The birth certificate of the baby who was born at Christiana Hospital shows Gavaghan as the biological father.
Police Cpl. Johan Weglarz said "He is not the biological father; they didn't even have a relationship. They met through mutual friends."
Detectives investigated all the family members of the accused and they all denied Wismer planned to sell the baby and told the detectives that their Grandmother was confused when she me the allegation, but later in a turn of events Gavaghan was caught on surveillance camera on September 3rd while trying to complete the paper work for the adoption of the baby.
Assisted by Philadelphia police, county detectives searched Gavaghan's apartment and found the baby and evidence linking Gavaghan to the crime.
Article Viewed on Oye! Times @ www.oyetimes.com