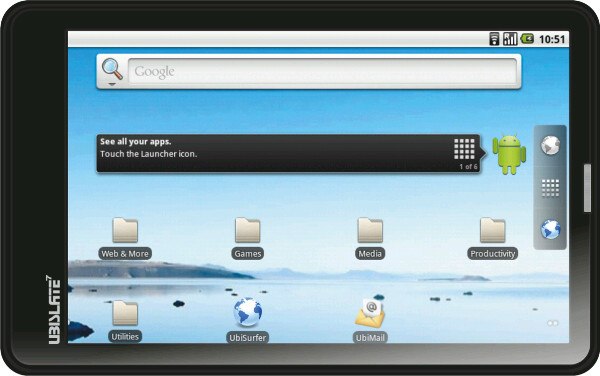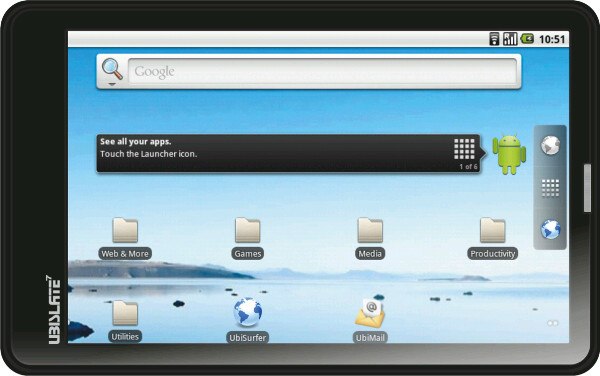 The world's most economical tablet computer has been launched in India on Wednesday with 500 school students becoming the first few recipients. Telecoms and human resource development minister, Kapil Sibal has launched the tablet – Aakash – priced at $35 or Rs. 1,750 for students pursuing graduation and has said that the government intended to increase production to bring down the cost of the tablet to less than $10 or Rs. 500.
The government is sourcing the tablet from UK-based Data wind at Rs. 2,256 – inclusive of all taxes, levies, goods and insurance charges, servicing and documentation. The first lot of 100,000 tablets will be provided to states at Rs 1,750 per tablet. The government wants to bring down this cost to less than Rs. 500.
"Our definitive aim is that in the coming years this tablet should cost less than $10. Data wind has offered that if arrangement of 1 million units is placed the cost of the tablet (to the government) would be Rs. 1750 ($35), in which the government will offer 50% subsidy (while giving it to students)," Sibal said. He has added that private sector was also interested in providing financial support to help the government achieve the sub-$10 cost for the tablet.
Aakash is the first government initiative in the teeming tablet market in India, with more than a dozen Indian and multinational tablet makers competing for a share of the 3 lakh units a year market. The world's cheapest tablet is launched in India at a time when Apple's iPad holds more than half the market, followed by Samsung's Galaxy that has cornered around a quarter and the rest of the share taken on by the low-cost manufacturers.
The $35 tablet is Wi-Fi enabled with a 7-inch touch screen and is based on Google's Andorid 2.2 operating system. It has an internal storage capacity of 2GB which can be expanded up to 32 GB with an SD card, a battery backup of nearly three hours and two USB ports. Internet access can be with the help of separate data cards, or WiFi.
Datawind, which makes the tablet in Hyderabad at 700 units a day, will begin selling the tablet commercially by end of November at Rs. 2,999 with a year-long warranty and additional, under brand name of UbiSlate, the company's chief executive officer, Suneet Singh Tuli said. UbiSlate will come with an inbuilt 2G SIM for web access, with an internet plan at Rs. 99 per month, from an Indian mobile operator, which Data wind is finalizing as of now.
The UbiSlate will be introduced in 3-inch, 5-inch, 7-inch to 8-inch versions. "We're hoping that the government in their roadmap will look not only at having a GPRS and a 3G modem in there, but also a capacitive screen. We've submitted a proposal that at 3 million-units volume, we can give a GPRS module and a capacitive screen with a much higher end processor at $35. These are achievable numbers," said Tuli.
Sibal has also told that the government would look at making the tablet with state-run telecoms equipment maker ITI to scale up production and reduce costs. "Our plan is to increase the manufacturing capacity of this tablet in collaboration with the ministry of information technology. ITI can manufacture this tablet on a huge scale," he said.
He further added that the HRD ministry would try to make a system that uses Wi-Fi that may be rolled out across India in the next six months will allow connectivity with these devices and offer free content. More than 1,000 institutions across the country have been connected through high-speed Wi-Fi networks
Considered as his brainchild, Sibal has disclosed an archetype of the tablet, made by IIT Rajasthan, in July last year and announced selling it at cost of around $35. However its launch was delayed several times, as vendors weren't able to match the price.
Tuli says his market is 1 billion Indians, most of who will have their first internet knowledge on a mobile device. India has a miserable broadband infiltration rate with 12.5 million subscribers and a large mobile subscriber base of more than 850 million subscribers. This provides a prospect for tablet makers and mobile operators providing economical internet package plans and third-generation mobile services that offer high-speed web browsing and live-streaming on the go.
Article viewed on Oye! Times at www.oyetimes.com