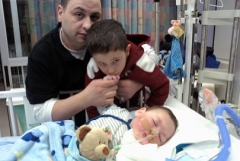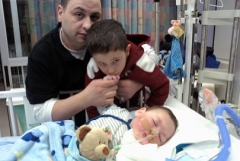 Family of Baby Joseph Maraachli, the lethally ill Windsor, Ont., baby who became the concern of international forces in a drawn out right-to-life case before he passed away last week is devastated. Parents of Joseph Maraachli say they will not have any more children.
The kid's father, Moe Maraachli, says doctors should have informed him about the risk Baby Joseph was being born with a degenerative illness after his daughter Zina passed away of a related cause a couple of years earlier.
On Wednesday, Maraachli held a press conference at his apartment building in Windsor. Joseph Maraachli was only 20 months old when he died.
Maraachli struggled with his illness in Canada before his parents opted to get him treated in the United States. While in a London, Ont., hospital, Maraachli survived with the help of a machine and received food through a feeding tube in his abdominal wall.
Reportedly, London Health Sciences Centre denied carrying out a tracheotomy after the baby's condition got worse, declaring it medically uncalled for.
Blaming the doctors for his son's death, Maraachli said: "My baby was in jail, not in hospital. Joseph was not allowed visitors with him. Joseph was not allowed to be private with Mom or with Dad. Security was always there watching. I cannot close the door to be private if I want to pray or talk with him."
Article viewed on: Oye! Times at www.oyetimes.com