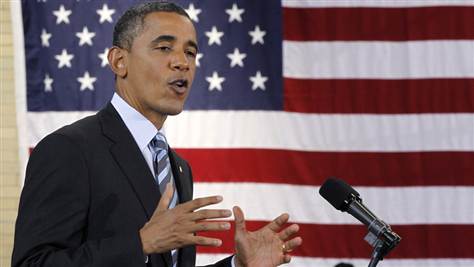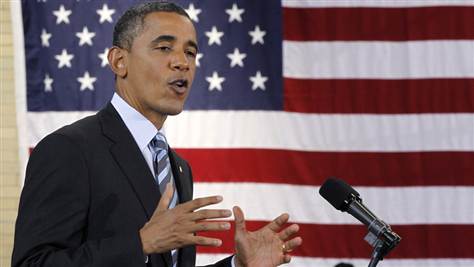 President Barack Obama has gone on record and challenged the Republicans to explain as to why they are against the new Jobs bill. He disputed by saying that the new Jobs bill introduced last month will go a long way to preventing a double dip recession.
President Obama said "The new legislation could guard against another downturn. The problems Europe is having today could have a very real effect on our economy when it's already fragile."
He further added "Any senator out there who's thinking about voting against this jobs bill when it comes up for a vote needs to explain exactly why they would oppose something we know would improve our economic situation at such an urgent time,"
This was the first time president Obama held a news conference since his announcement of the $447 Jobs bill.
After the announcement in early September, the president has been traveling the country trying to bring together public support for the bill. He used Thursday's news conference to insist on Congress to pass the measure.
The president said he realizes the fact that the economy has gone down since the start of the year, for which he held the protracted debt ceiling fight in Congress, debt crises in Europe, the Japanese tsunami, and populist uprisings this spring in the Middle East, responsible.
Article Viewed on Oye! Times @ www.oyetimes.com