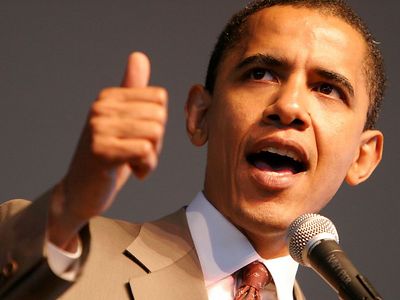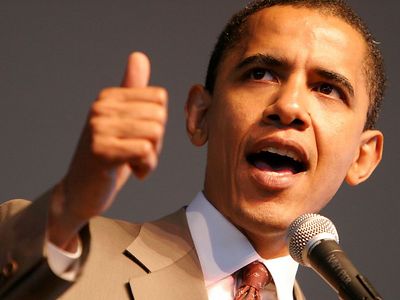 President Barack Obama is set to announce an expanded American military presence in Australia later this week during his first visit to that country as commander-in-chief.
The president — departing from Hawaii Tuesday — is expected to make the announcement during a stop at a military base in Darwin, located in northern Australia. Among other things, U.S. Marines will begin using facilities in Darwin for training and war games, while American warships will increase their utilization of naval facilities in Western Australia near Perth.
Obama will hold talks with Australian Prime Minister Julia Gillard during his two-day visit, and is expected to discuss a range of regional economic and security issues during a speech to Australian legislators in Canberra.
The president's Australian visit — postponed twice in 2009 and 2010 due to an oil spill in the Gulf of Mexico and other domestic political considerations — highlights a changing balance of power in the Pacific as China expands its military reach and the United States works to reduce its military footprint in Japan.
"I don't want to get ahead of any agreement," Deputy National Security Adviser Ben Rhodes told reporters last week. "I'll just say that we're discussing with the Australians, again, the future of our alliance in the context … of our future force posture in the region."
Article Viewed on Oye! Times @ www.oyetimes.com