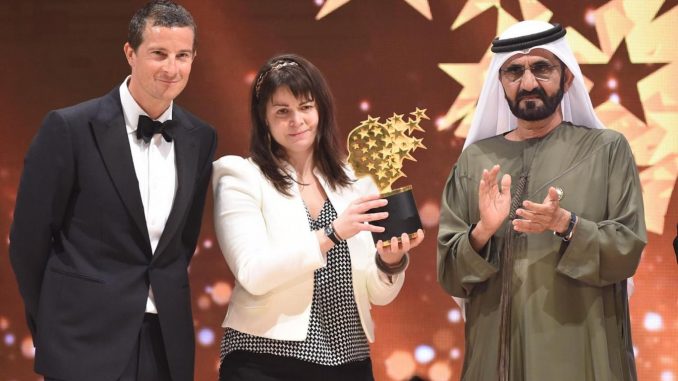 A Canadian school teacher, Maggie MacDonnell, has been awarded the US$1m (£803,000) Varkey Foundation Global Teacher Prize for working in an indigenous community in the remote Canadian Arctic and fighting to reduce teenage suicide rates.
A teacher at the Ikusik School in Salluit, i.e. a remote Inuit village, Ms. MacDonnell received great appreciation for her achievements within the local community, where harsh conditions are a significant barrier to education. A town of less than 1,000 inhabitants, Salluit is an area of high deprivation, isolation and limited resources, where rates of teenage drug abuse and self-harm are high. Temperatures in the region reach minus 25C.
Accepting the award announced via the International Space Station, Ms MacDonnell mentioned that "I have witnessed 10 suicides in just over two years." She explained that "when I leave the church with the body and go with it to the graveyard, the memory that starts to haunt is you see these Canadian teenagers – the very own classmates of the deceased – digging the hole and burying the body in the tundr" According to Ms MacDonnell, "as a teacher, you come to school the next day and there's an empty desk in that classroom. There's a stillness and a silence that's coming from that desk."
In a special congratulatory video message, Canadian Prime Minister Justin Trudeau alleged that "Maggie MacDonnell – on behalf of all Canadians – from one teacher to another – congratulations on winning the Global Teacher Prize 2017."


Loading ...