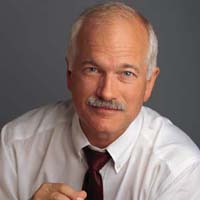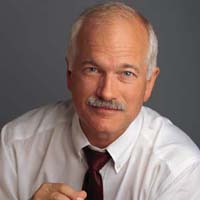 John Gilbert "Jack" Layton was tagged as Newsmaker of the Year by editors and news directors contributing in the annual survey of newsrooms across the country by The Canadian Press. 90-per cent of the respondents voted for late Layton.
"Jack Layton single-handedly shaped Canada's political narrative in 2011, from the decimation of the Bloc Québécois, to the marginalization of the Liberal party, to the utter vacuum left on Parliament Hill by his death," said Brodie Fenlon, senior news editor, The Huffington Post Canada.
"We watched the drama of this scrappy underdog, cane in hand, pulling off an astonishing victory only to be felled months later before he could truly make something of it."
The Canadian Press also carried out a similar survey together with Yahoo! Canada to ask the public to pick one Newsmaker of the Year. The poll results also gave clear preference to Layton.
"He's the person responsible for the NDP's status as the official Opposition, a status based on its landslide victory in Quebec and the near-disappearance of the Bloc Québécois, which shook the entire sovereignty movement," said Josée Boileau, managing editor of Montreal's Le Devoir newspaper.
"The importance of Jack in this historic breakthrough — which is even more important than the fact Stephen Harper's Conservatives now form a majority government — has become even more obvious since his death, an event that has completely weakened his party."
Article viewed on Oye! Times @ www.oyetimes.com