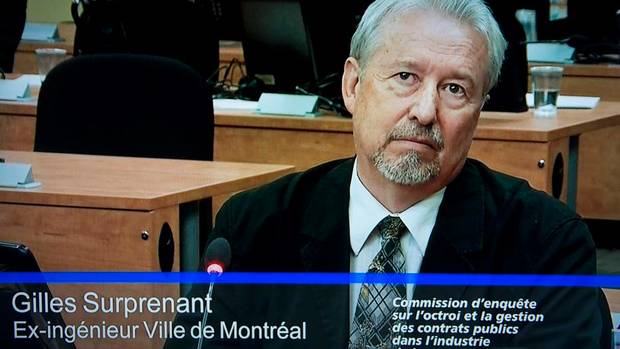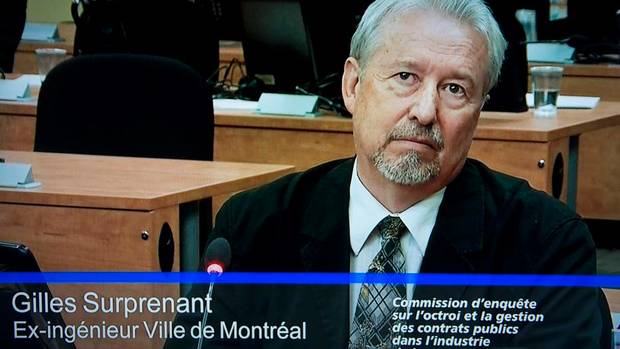 The Charbonneau Commission keeps on revealing new secrets of the construction industry of Quebec, this Tuesday Montreal City Engineer, Gilles Surprenant, explained the common bribes that were often in amounts ranging from $1,000 to $20,000, in piles of $100 bills and $50 bills. He also mentioned that these bribes were often exchanged on street corners, in restaurants and offices of all construction bosses.
He informed that the system of bribes initiated after 2000. Mr. Surprenant explained in full detail what he really meant by the system. One contract after another, Surprenant confessed, he accepted a total sum of $149,500 on 26 contracts in time frame from March, 2000 to August, 2002. This was just the beginning of his explanation to the Charbonneau corruption inquiry of the total 91 contracts which he allegedly rigged on an average share of 30 to 35 per cent.
Mr. Surprenant explained he was the middleman of the system which gave a clean opportunity to all construction companies, political parties and dirty officials to generate millions of dollars from much of the city's construction businesses. He mentioned that his first contract rigging in March, 2000, earned Mr. him $15,000 out of the $4.4-million contract. He explained that this contract was of replacing sewer lines in Old Montreal. One year later, Mr. Surprenant received $1,000 for a small sewer repair.
Mr. Surprenant asserted that this corruption was an "open secret" at city hall, though his friends and family were not aware of it. He said "I wasn't comfortable with this way of doing things, I wasn't comfortable with the amounts, and I didn't want it to change my lifestyle, or that of my children."