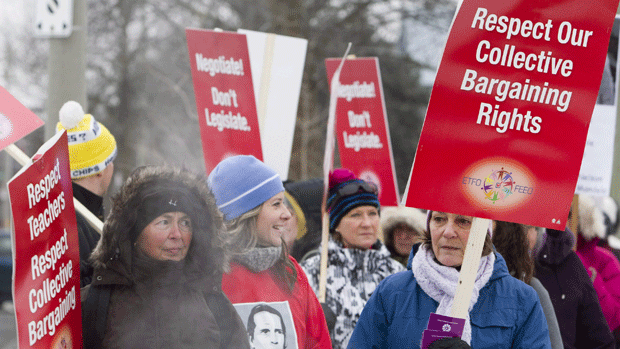 This article was last updated on April 16, 2022

The Students in Renfrew, Arnprior, Pembroke and several other nearby Ottawa Valley communities are not going to school today, and will rather stay home, due to the recent strikes by elementary teachers. Now it's the Renfrew County District School Board taking turn in the time line of rotating strikes all over the province.
The Renfrew County District School Board made the announcement on its website on Thursday, declaring that "all elementary schools will be closed to students" and "parents should make alternate childcare arrangements for the day as elementary students will not be able to attend school." The statement also added that since there are no students coming or leaving the school, consequently there will be no elementary school bus service. On the other hand, Ottawa public elementary school teachers are making a return to their classrooms this morning, as hundreds of teachers protested across the city on Wednesday commencing a one-day strike. The Upper Canada District School Board is one of the few districts which have not published a notice of a walkout so far.
These walkouts are in protest against the failed bargaining between the teachers and the local government. Consequently the Bill 115 was approved in September, by the Liberal government, allowing the government to enforce contracts on teachers in case they do not reach an agreement before Dec. 31. Furthermore the legislation empowers the government to forcefully shut down any strike by the teachers. Although, Education Minister Laurel Broten has announced that the government will not use it in case of one-day rolling strikes only.
You can publish this article on your website as long as you provide a link back to this page.