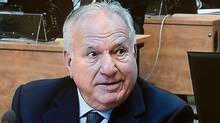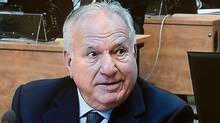 The most notorious and controversial corruption probe of Quebec has returned to order after an almost two-week long break, when the money-man Bernard Trépanier informed the commission officers that he would often collect generous donations from the engineering firm, SNC-Lavalin, way before the 2005 municipal election in Montreal. Trépanier, who worked as a fundraiser for Montreal's long-time ruling party, Union Montreal, confessed having collected a cash donation of $40,000 from engineering giant, while asserting that the donation was in complete knowledge of the party's official agent.

Trépanier alleged that he received the bundle "discretely" and took it to a safe at the offices of Union Montreal, i.e. the party of then-mayor Gérald Tremblay. He elucidated that the official agent in charge of party finances, Marc Deschamps, had complete knowledge that it was a cash gift. Trépanier alleged that "he didn't ask any questions." Mr. Trépanier is anticipated to wind up his testimony on Monday, after which a powerful former head of the city's executive committee, Frank Zampino, is expected to appear to face fraud charges in connection with a city land deal.

Mr. Trépanier, widely called "Mr. Three Per Cent" due to his alleged skimming of contracts with city hall, is commonly referred to as an insider in the collusion and contract-sharing system at Montreal city hall by several witnesses. Mr. Trépanier confessed during his testimony on Monday that he was frequently involved in contacts with major construction entrepreneurs that did business with the city, including bosses Paolo Catania and Tony Accurso. Phone records show Mr. Trépanier spoke to Mr. Catania 1,300 times.